There are a variety of controllers to pick from as well. Some will have more possibilities, while others will have different sizes and textures, and we've tried a wide variety. We put these controllers through their paces in a range of games and genres to evaluate how they stack up against the competition, evaluating latency, comfort, and functionality in order to compile a complete final ranking.
Whether they're wired or wireless, low-cost or high-end, or include extras, we consider all of these elements, as well as the overall build quality and craftsmanship.
You'll need a controller to play games on the Xbox One, and getting the correct one is important. Check out below the recommended Controllers for Xbox One.
Best Controllers for Xbox One
Xbox Elite Wireless Controller Series 2
Hyperkin Duke
Razer Wolverine Ultimate
Hori Real Arcade Pro. V Kai Fighting Stick
Thrustmaster TS-XW
PowerA Spectra
1. Xbox Elite Wireless Controller Series 2
Microsoft's professional-grade controller, the Elite Series 2, has been updated. It essentially keeps the same fantastic design but enhances almost every other aspect of it. The D-pad, like the sticks, is detachable and more robust. The paddles on the back of the controller can be mapped to any button on the controller using the Xbox One and Windows 10 companion software. The entire thing is finished in a soft-touch material. Hand grips and trigger stops are both available.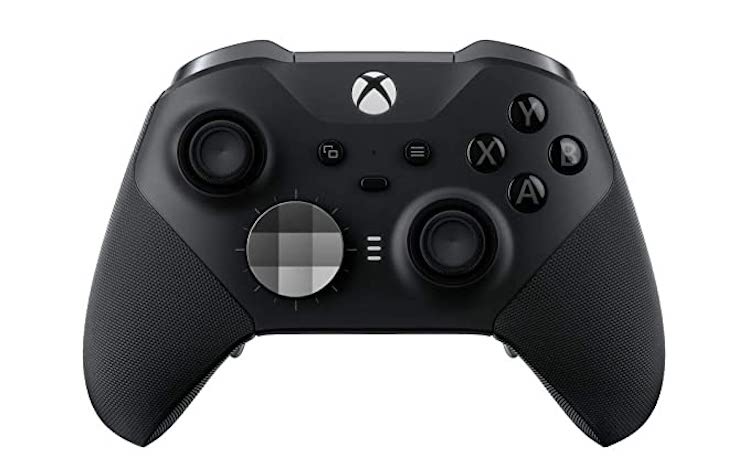 Some people may look at the price and say that no controller is worth that much, and that's fine. The Elite Controller is the best available for those prepared to pay top cash. It'll last a lot longer than a conventional controller and comes with a lot of useful functions. Bluetooth is now included in the Series 2 for effortless wireless pairing with your Windows 10 PC.
2. Hyperkin Duke
The classic Xbox controller, affectionately known as the "Duke," has been revived thanks to a collaboration between Hyperkin and Xbox. If you haven't played on the original Xbox, you're in for a treat, even if it is gigantic by today's standards, hence the name.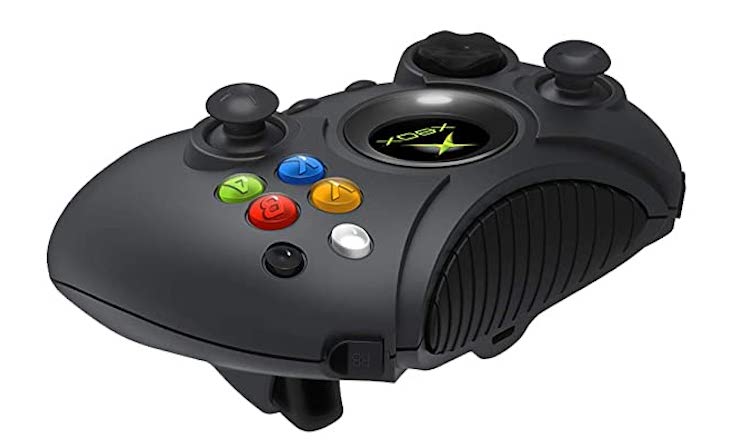 It's still beautifully made, with 3.5mm audio and shoulder buttons among the many modernizing touches. A magnificent OLED display sits in the center, displaying the classic Xbox boot animation with each press. This controller is a work of art, and it belongs in the collection of any Xbox fan. It appears to have come directly from Microsoft's test labs.
3. Razer Wolverine Ultimate
The Wolverine is a fully customized, wired (which is vital for many players who prefer wired to wireless) controller that offers a twist on the traditional design. The Xbox button includes RGB illumination, and there are built-in hardware audio controls on the bottom, paddles on the back, and built-in hardware audio controls on the bottom button have RGB illumination.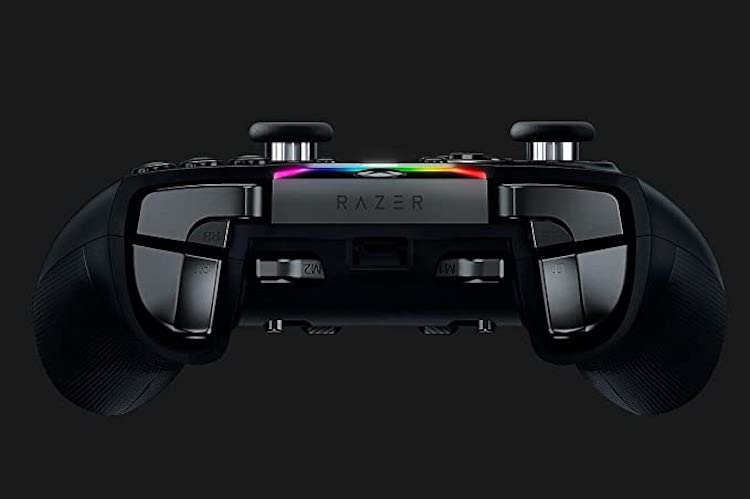 The Wolverine, like the Xbox Elite, is aimed at competitive gamers who require a controller with greater durability as well as extra features like the paddles, which can all be mapped to your own unique configuration. Because the connection will be more reliable, wired is also a preferable alternative for competitive play.
4. Hori Real Arcade Pro. V Kai Fighting Stick
If you enjoy fighting games, you'll want to invest in an arcade stick to improve your performance. For the combination of button presses and direction changes, something like this fantastic Hori stick is ideal.
It comes with an original Hayabusa stick and KURO buttons, as well as the ability to customize it. With this stick, it's fairly simple. There's enough cord storage here, and it's also attractive.
It's a little pricy, but if you play a lot of fighting games, it's a small fee to pay to advance your skills.
5. Thrustmaster TS-XW
You can't get a finer virtual racing wheel on Xbox One right now than this one. The TS-XW is modeled on an actual racing wheel, with Alcantara trim, an all-metal construction, and two massive paddle shifters, thanks to Sparco's cooperation.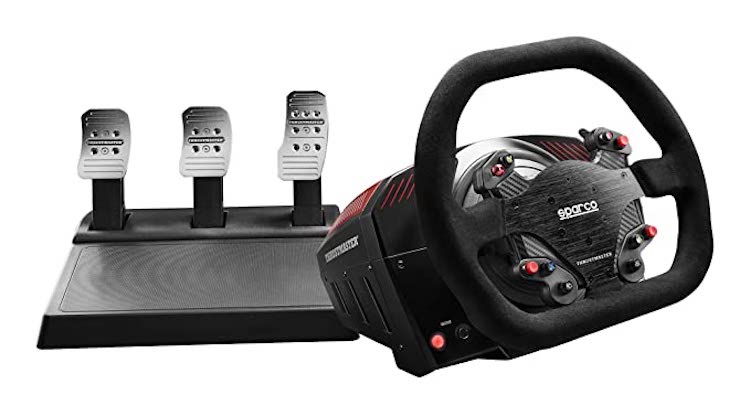 It's not for the faint of heart, and driving with this steering wheel is a workout in itself. The pedals are realistic and adjustable, and you can even swap out the wheel for a different design to use on the same base owing to Thrustmaster's technology.
The rotation spans 1,080 degrees, and if you connect it to your PC, the Thrustmaster software will let you set a custom value that will apply to all of your games. If you're looking for realism, look no further.
6. PowerA Spectra
You can't do much better than this neat controller from PowerA if you just want a reliable controller at a low price. It's inexpensive, but it's well-made and enjoyable to use, and because Xbox One controllers can be used forwards, it's a perfect second controller in case you want to play some games local multiplayer.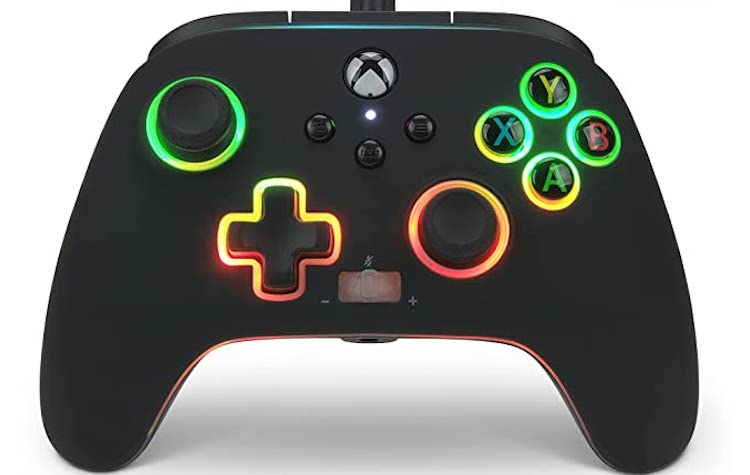 It's not quite the same size and form as a standard Xbox controller, but it's near enough. All of the buttons are in their right places, and the headset jack is on the bottom. You've added a touch of whimsy with LED strips around the edges, buttons, and sticks.
Although it is simply wired, the back paddles and two-stage trigger stops are the standout features for such a low price. This controller has some of the same functionality as a Series 2 Elite controller but at a significantly lesser price. It's difficult to disagree with that.
That's all folks. These were some of the best controllers for Xbox one devices. Do let us know if you know any other interesting controllers that we should include in this list.
See More: How To Play Xbox 360 Games on PC and Laptops