Truth be told, in this Internet-driven digital era, finding free music has become a lot more easier and feasible, especially on a smartphone. Free music doesn't necessarily imply piracy or illegal downloads. Yes, free music does have dubious connotations thereto, but there are some great apps that can sift through hundreds of thousands of songs and play them for you, any time. These apps or music streaming services are built to cater to the ad-hoc needs of users of varied hues. However, the Android platform is infested with hordes of streaming services that are quite overwhelming to choose from. Over the years, many free offline and online streaming services popped up and many fizzled out without a whimper. There are only a few that are a notch above the rest and stood the test of time. Let's take a look at some of these best free music apps for Android on Google Play store right now.
10 Best Free Music Apps For Android Users on Google Play 2020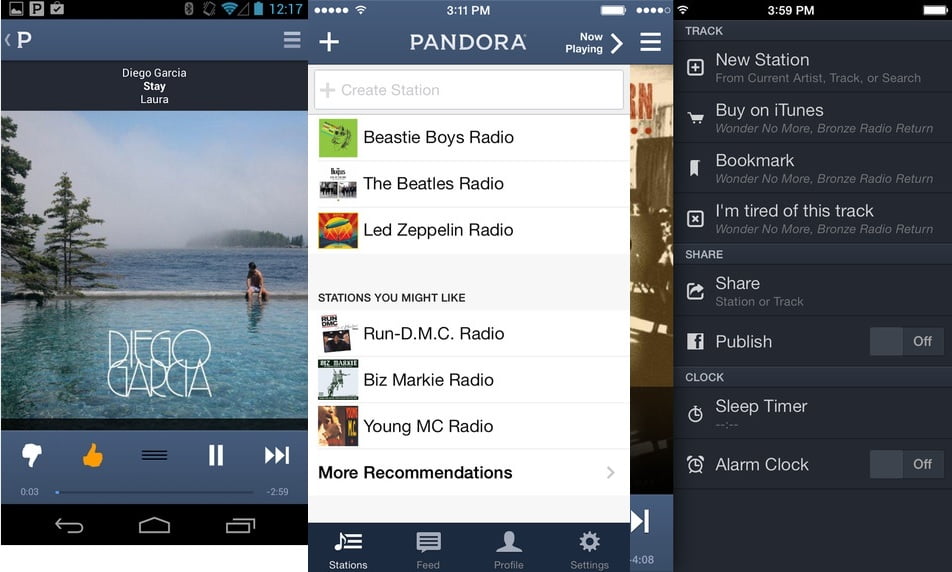 Pandora has been a staple of both Android and iPhone music streaming lovers for a while now. All you ought to do is to enter your favourite artist/band or genre name in the search bar and Pandora starts playing songs curated on those lines along with a recommendation of similar music. The novelty factor that underlines Pandora's mass appeal is its ability to play music based on the user's current mood. Slick isn't it?
Also, the audio quality proffered by Pandora is quite good with a decluttered, ad-free interface which makes it one of the best free music apps for Android in 2020. Moreover, you can rate your favourite tunes and bookmark artists that you've discovered as you listen to more and more music.
Not to mention, Pandora allows seamless integration with Android Wear 2.0 so that you can enjoy your favourite tunes on the go. If you want an enhanced music streaming experience, just make sure you are connected to WiFi and Pandora lets you enjoy the songs bereft of buffering.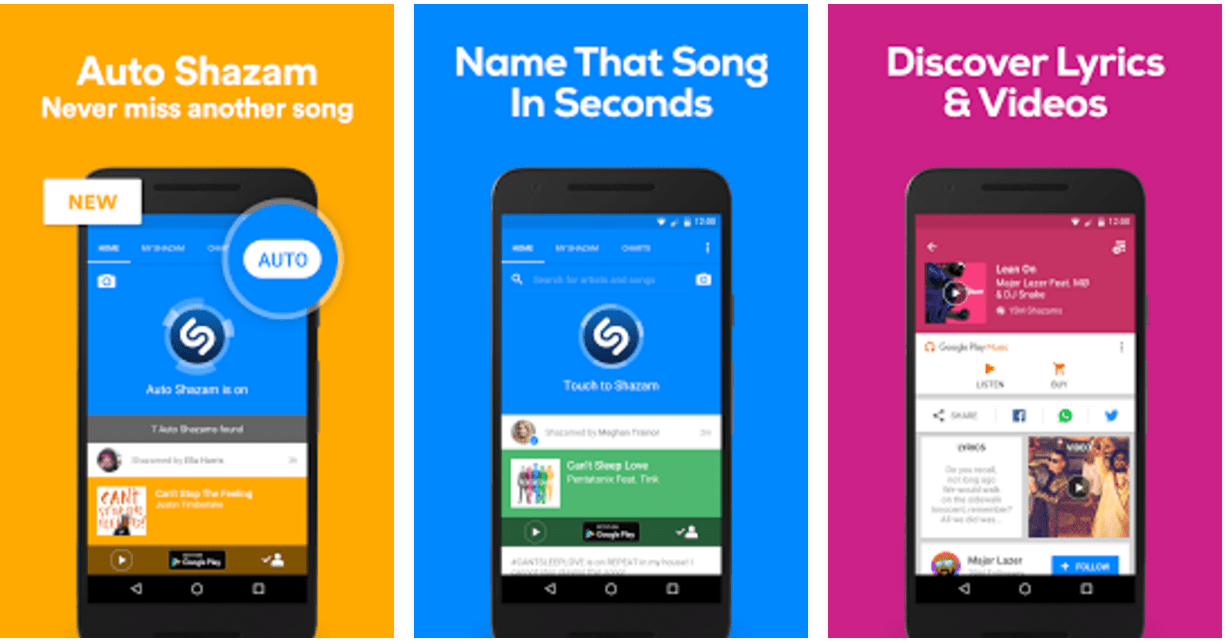 A very unique entity on our lineup of the best free music apps for Android that is also available for iPhone users, Shazam tells you the name and artist of a song as soon as you start listening to a song. You can watch the lyrics scroll by as you begin jamming to your favourite tune. In fact, it also lets you share your "song discovery", watch a music video of the song on YouTube, or play it in Spotify! Each song identified by Shazam can be saved as a tag which can be shared with your friends. You can view their discoveries as well.
Not to mention, Shazam can carry out many research based activities on your behalf such as digging out an artist's tour information, reading album reviews, showcasing discography, and creating a Pandora station.
3) iHeartRadio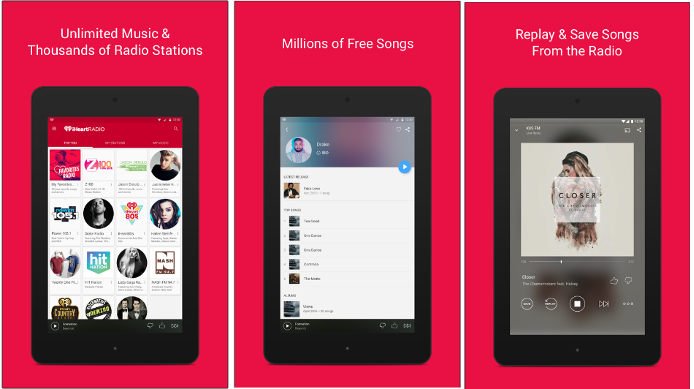 If you are seeking a nifty radio app for your smartphone, iHeartRadio has got your back! With an ad-free UI and some incredible features, you can find all nearby radio stations with ease and grace.
iHeartRadio also lets you listen to podcasts and creates your very own music stations which can be saved as presets. How? It does so based on your favourite songs, recent search for stations, and looks into categories spanning across genres ranging from alternative, rock, classical to 80s and 90s pop hits, et al.
Moreover, you can even set a sleep timer to turn off a radio station after hours of non-stop playing. So much so, iHeartRadio also proffers viewing lyrics, artist biography as well as an alarm clock replete with a daily schedule/snooze option.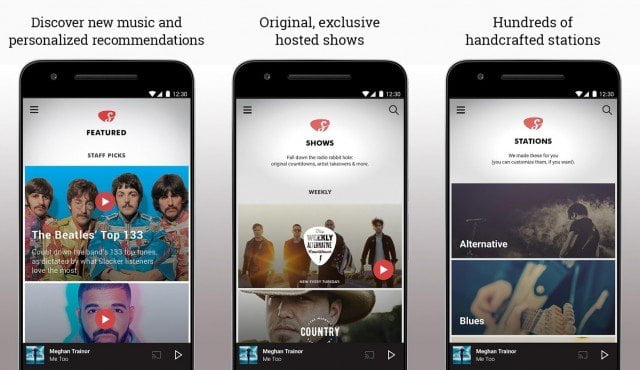 With pre-programmed radio streaming stations for multiple genres, Slacker Radio is a free music player app that has caught the fancy of music buffs worldwide. It thrives on personalized radio station options wherein users can create and share customized radio stations with their friends from anywhere. Moreover, if you want to listen to more songs on similar lines, simply fine tune the radio stations as per your liking. Of course, you can create as many new stations and playlists as you want and keep a tab on your favourite songs and recent activity.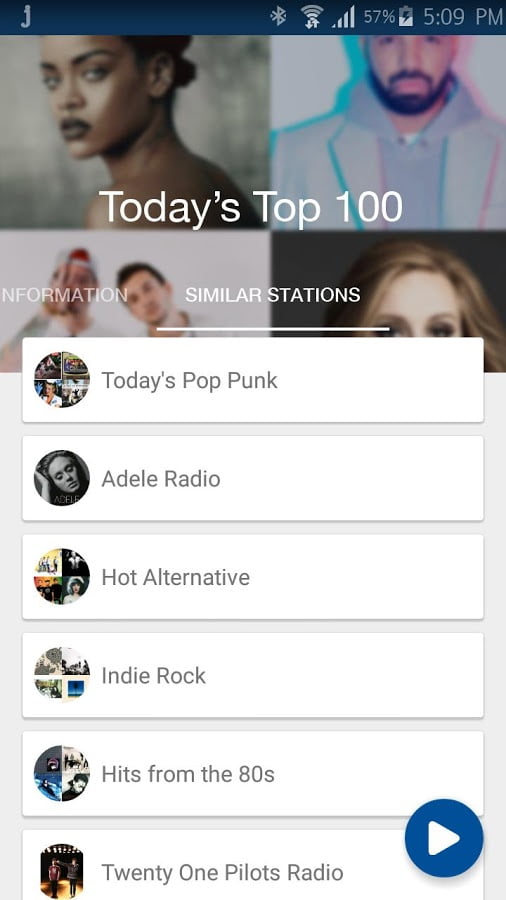 A rather unique entrant on our lineup of the best free music apps for Android, Jango Radio is an oddball in the free music apps realm comprising a variety of music from both massively popular and independent artists alike. Interestingly, if you are on the lookout for some cool underground music, chances are you might as well hear it on Jango Radio.
The modus operandi is simple — this free music streaming service is paid by independent artists to play their songs which can be accessed by hundreds of thousands of listeners. This gives Jango its operating revenues and helps it stay free for listeners. What's more — you won't have to put up with any ads while you discover some new exciting music.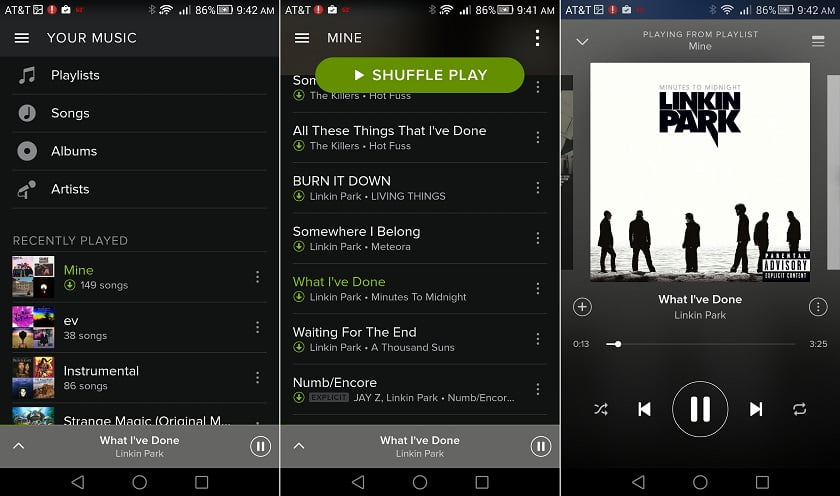 One of the most popular music streaming apps, Spotify is similar to Pandora in some aspects. For starters, it is available on iPhone too where you can create a radio station and Spotify plays recommended music based on your initial interest(s). You can even follow artists and sync music from your desktop. It also proffers some great ways to discover new music through viewing top lists and latest releases. Of course, you can still search for playlists, favourite artists/albums and even add your favourite tunes to Spotify's rich music library and play them again later in offline mode.
What else injects Spotify into our list of the best free music apps for Android in 2020? Spotify pushes different kinds of notifications for ad-hoc purposes, say for instance, when a new album has been released by a band/artist that you follow or when a playlist has been updated.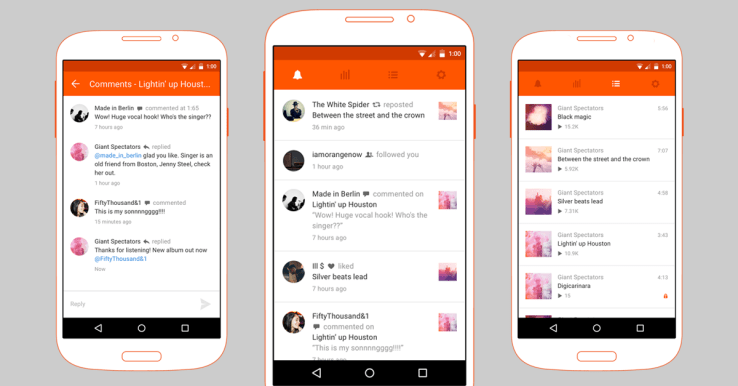 SoundCloud is a behemoth when it comes to discovering free music from independent artists as well as home-studio recorded music uploaded by users. With a staggering 10+ hours of audio being uploaded every minute, you can surely bump into some interesting music in a jiffy. What's more — you can search for any genre of new music, and follow artists to keep track of their new uploads.
Moreover, a solid catalogue of over 125 million tracks makes SoundCloud a formidable force to reckon with since it boasts a variety of shows, podcasts, and other types of esoteric audio content.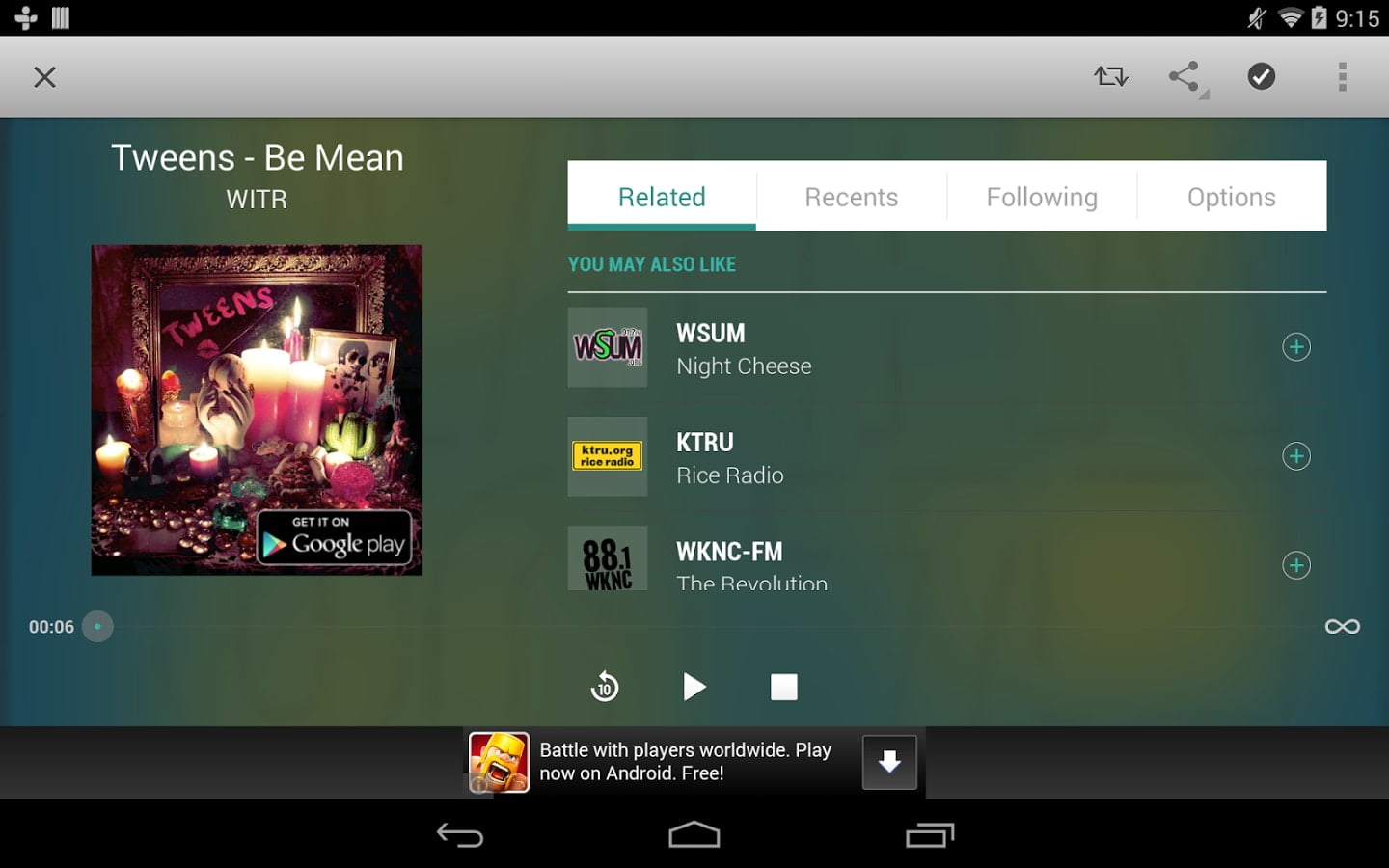 Even though TuneIn Radio is renowned for its podcast, talk radio, and comedy radio offerings, it is still a viable streaming service to enjoy free music. With over 100,000 stations covering almost every genre and sub-genres of music that you can possibly think of, TuneIn Radio is a no-brainer for music junkies. Moreover, it also boasts FM and AM radio stations that can be streamed over data.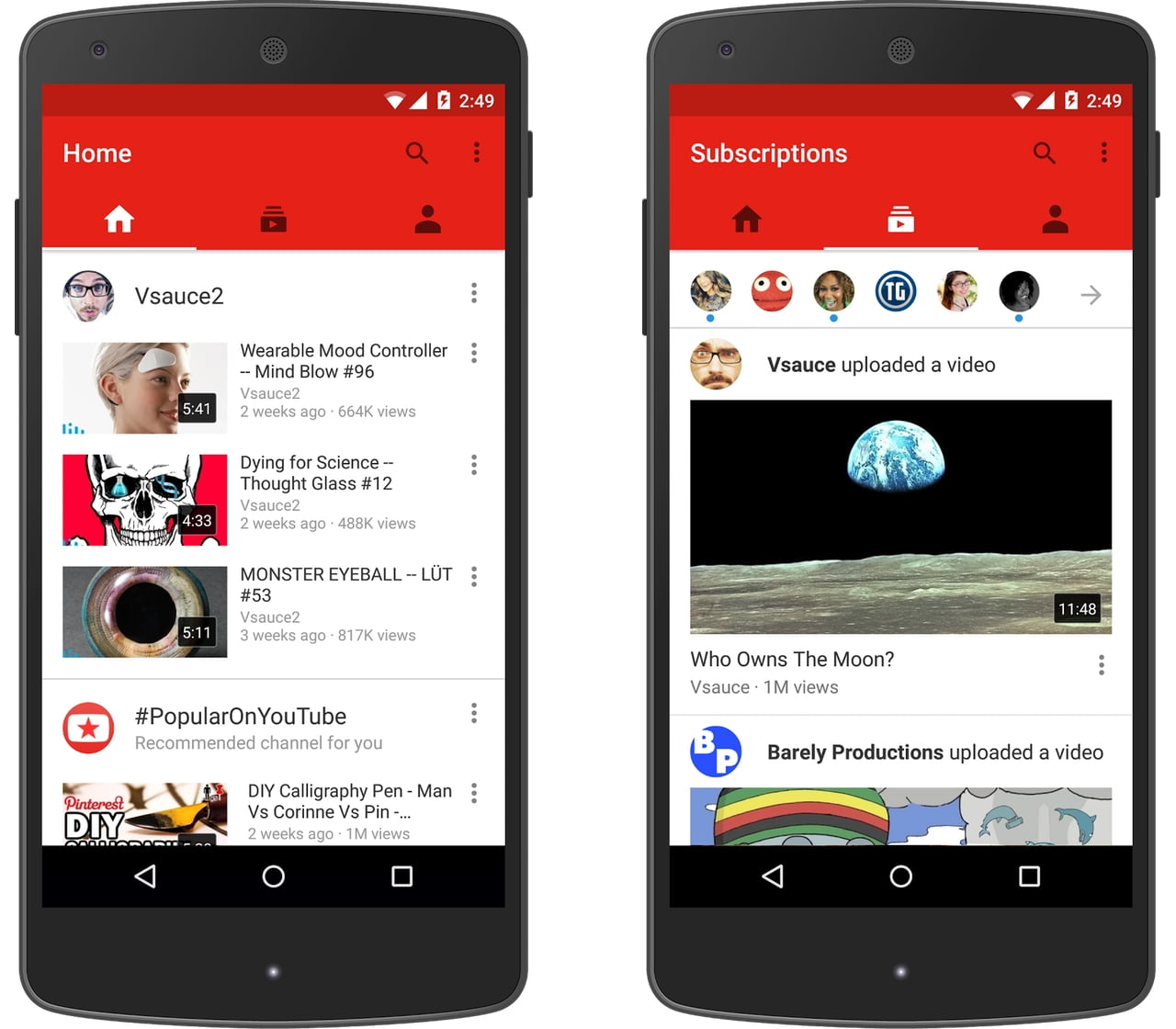 Synonymous with video streaming all across the globe, YouTube is also without an iota of doubt, one of the best free music apps for Android. Every band/artist has a presence on YouTube so you can find virtually anything ranging from official music videos, podcasts, interviews to live shows dating back to the previous century!
Not to mention, you can create playlists, get recommendations, and avail curated content based on your search! Interestingly, YouTube is all set to launch its own music streaming service tentatively titled, "Remix" sometime this year.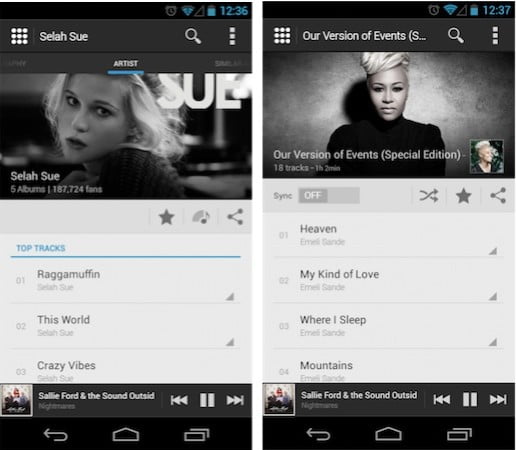 Rounding off our lineup of the best free music apps for Android is Deezer, a simple and effective music player that lets users use its FLOW feature for discovering new bands and artists. It can also fetch on-screen lyrics and facilitates unlimited playlist creation and mixes based upon your individual tastes. Moreover, you can also discover esoteric audio content such as podcasts and audiobooks. So much so, you can share and download your favourite MP3 tracks for offline usage.
And…that's a wrap! Did you like our roundup of the best free music apps for Android 2020? Did we miss out on any of your favourites? Sound off in the comments.
SEE ALSO: 10 Best Free Music Player Apps for Android