If you're looking for a new game to play on your iPhone, we've got some choices! Here are the best games for iPhone.
How did we pick this list? Our goal is to provide you with accurate information about the games that matter to you. We reviewed both user ratings and expert reviews to find games that have struck a chord with people who enjoy both casual and competitive gaming. To compile our list of best games for iPhone, we considered many factors, including gameplay, graphics quality, replayability and story elements. For each game on our list, we have also provided download information so you can get started on your next great adventure right away!
Best iPhone Games right now
Minecraft
Grindstone
Fortnite
PUBG Mobile
Clash Royale
Hearthstone
Pac-Man 256
Among Us
Shadowgun Legends
Hitman Go
Crashlands
Riptide GP Renegade
Oddmar
The Escapists 2
Reigns: Game of Thrones
1. Minecraft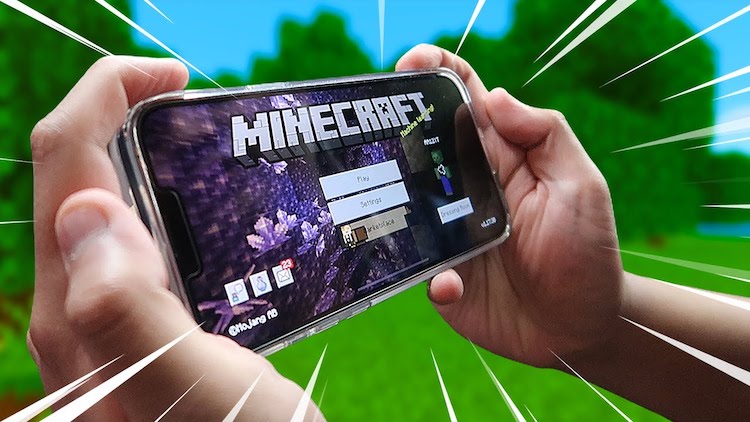 At the top of our list of best games for iPhone is none other than Minecraft. Minecraft, one of the most popular video games of all time, is a sandbox game developed by Mojang Studios. In Minecraft, you place blocks and go on adventures. Minecraft can be played in single-player or multiplayer mode.
In Minecraft, you can dig deeper into the world to mine for precious rocks and minerals. You can craft tools, weapons, armor, and more from these resources to help further your adventures.
You can fight monsters such as zombies or creepers to get their resources, which you can use in turn to create better gear for yourself. You can also build structures using blocks found in the world or created through crafting recipes.
2. Grindstone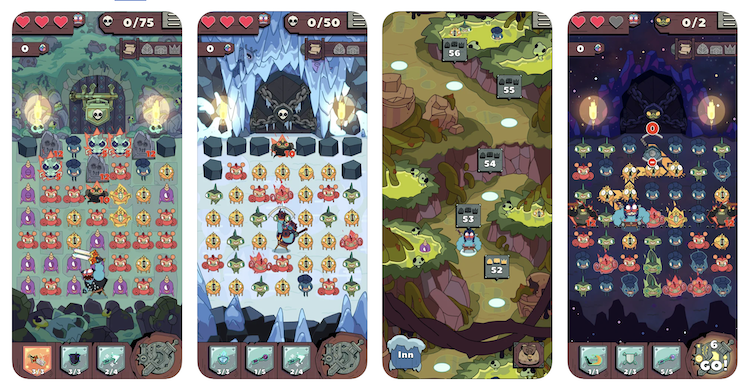 Grindstone is a puzzle game where you play as a warrior with a sword who fights monsters. The aim of the game is to kill monsters. Sounds simple enough, right? Wrong! It's actually quite difficult. The further you get in the game, the harder it gets.
It's not free to play—you have to pay to download it—but it's worth paying for once as opposed to having to keep paying every time you use it.
3. Fortnite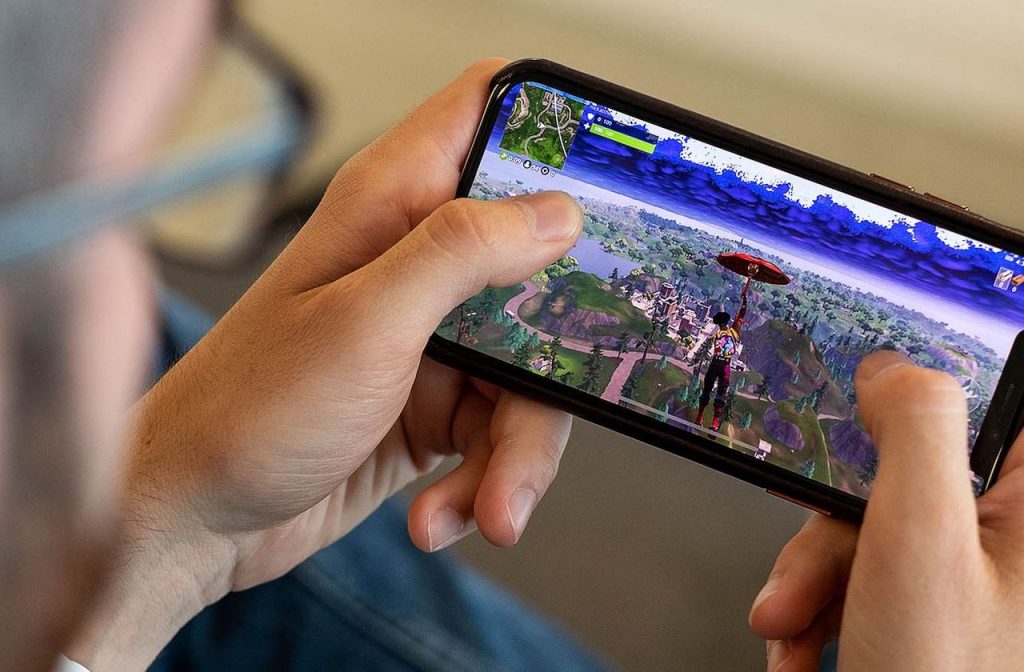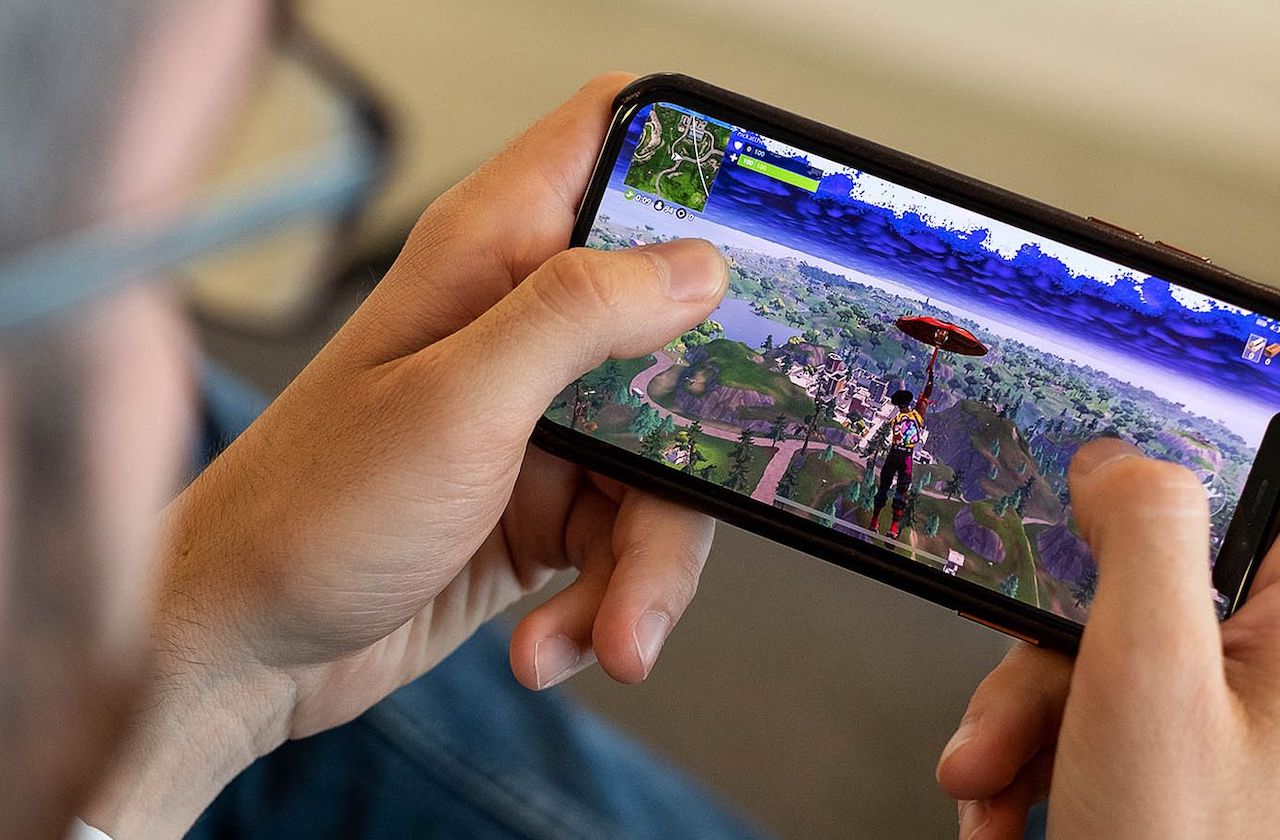 The battle royale game Fortnite is a 100 player deathmatch that pits you against 99 other players in solo mode or in teams of two or three. The aim is to be the last person standing and you'll need to be quick and strategic to survive.
As you're parachuted onto the island, frantically search for weapons and make sure that you have some form of protection before jumping into the fight. You can also collect resources, like wood, brick, and metal, by breaking down items on the map. These resources can be used to build structures like walls and stairs to help block incoming attacks so that your opponents are forced out into the open where they're easier targets. It's a dog-eat-dog world out there so you'll need to think fast or risk being eliminated!
4. PUBG Mobile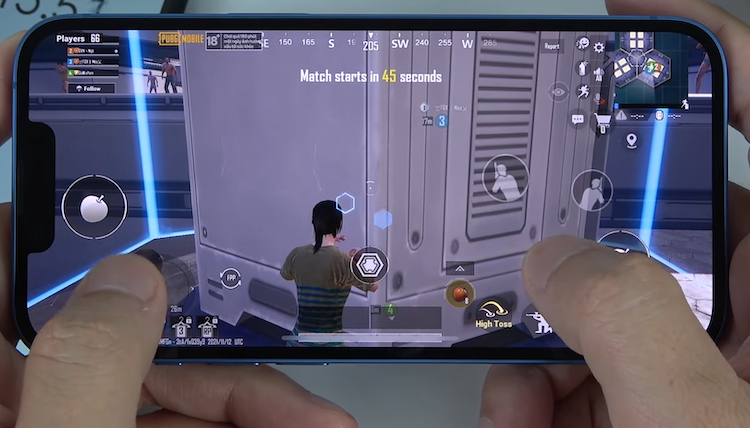 First things first, this game can be played in both first and third-person mode. You'll want to choose the mode you're most comfortable with for your gameplay experience. Once you've got that figured out, it's time to get ready for the match. You can either play solo or in a team of four people, so make sure you're playing with people that you know—you'll want to work with them if you want to win!
In PUBG Mobile, your goal is to survive as long as possible without getting killed by other players by any means necessary—whether that means hiding in vehicles or using items as weapons. There are different items you can use to heal yourself and vehicles available for transportation, but the choice is yours whether or not you'll use them strategically.
5. Clash Royale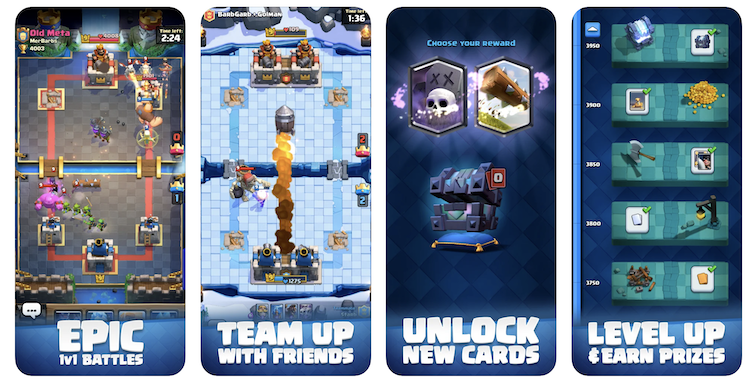 Clash Royale is a free, real-time multiplayer game that builds upon the original Clash of Clans game. It requires iOS 8.0 or later and is available on both iPhone and Android devices. If you're already a fan of Clash of Clans, then you will enjoy playing this spinoff as well.
The game can be played either in single-player mode or multiplayer mode. There are also optional in-app purchases that allow you to earn more gems, gold, and other rewards to help you advance through the game quickly. As you progress through the game, your ranking increases and so does your ability to unlock new characters, arenas and prizes.
The gameplay itself is simple enough: each player has eight cards distributed among four different card types (common, rare, epic, legendary). These cards contain various units/spells/buildings that have their own strengths and weaknesses depending on what they come up against during a battle.
6. Hearthstone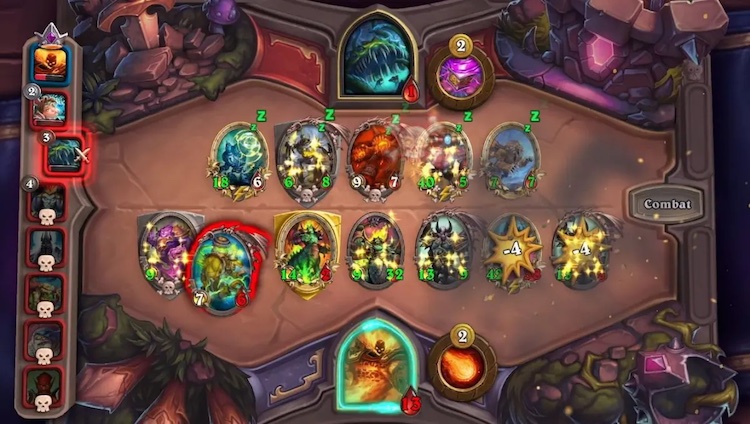 Hearthstone is a digital collectible card game that was released in 2014 by Blizzard Entertainment. It is based on the Warcraft series and takes place in the same universe, with most of its characters being taken from World of Warcraft. Since its release, Hearthstone has become one of the most popular games in the world with over 100 million registered players.
The players take on one of 9 fantasy-themed hero classes and play against each other using a deck constructed from a pool of available cards. They can begin playing without spending money, but they'll have to pay to advance further and unlock additional content.
7. Pac-Man 256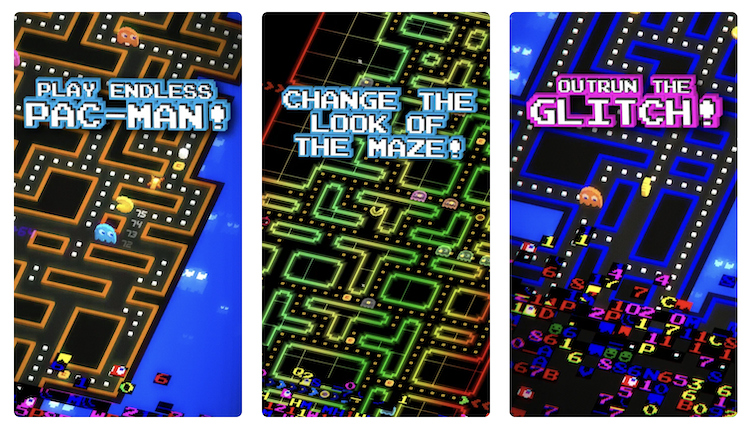 Pac-Man 256 is an endless runner with a Pac-Man theme. It's a fun game for all ages, and among its many charms are the collectible power-ups that help you advance. They'll keep things interesting even after you've spent hours in pursuit of your high score. It's also free to play, which means there's no reason not to give it a try the next time you're looking for something fun to do on the bus ride home.
Pac-Man 256 is easy and fun to play, so it's a great option for anyone looking for a quick game to play on the go, especially since it is free to download and play.
8. Among Us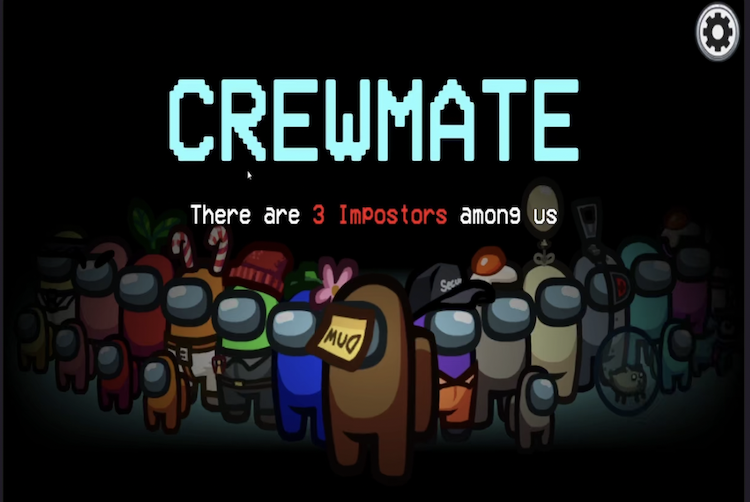 The gist of Among Us is that the crewmembers of a spaceship have to figure out who among them has been replaced by a murderous alien imposter. If you win, you either successfully reach your destination by fixing all of the ship's systems and/or ejecting all of the imposters into space; if you lose, either too many crewmates are killed or the ship explodes.
It's easy to learn how to play, but difficult to master: gameplay is somewhat similar to that of Mafia, where players vote on whom they think the imposter is before he or she can kill again. The best part about Among Us? You can play it with friends!
It's available for free on both Android and iOS through Google Play and the App Store, respectively. As with most free games, there are in-app purchases that let players customize their characters with fun outfits and accessories (if you want to dress your character up like a banana, go right ahead).
As far as mobile games go, I've found Among Us very entertaining. I highly recommend downloading it!
9. Shadowgun Legends
This first-person shooter, free to play on the App Store, is a multiplayer game with a large focus on character progression. You can customize your character and their gear to fit your style of play. The combat is smooth and well-paced, allowing you to perform awesome maneuvers as you shoot it out with other players from around the globe.
Shadowgun Legends is an iPhone game that allows you to play as a warrior in space. It is an online, multiplayer game that allows you to take your character through missions with the help of other players. In Shadowgun Legends, you collect weapons, armor, and other equipment to help make your character more powerful. The game has many weapons you can use; some are for close range and some are for long-range. You can also equip your character with different types of armor that have different abilities and attributes. There are many planets you can visit in this game; each planet has its own unique look, missions, people and storyline. If you enjoy playing games on the iPhone, Shadowgun Legends is a great choice!
10. Hitman Go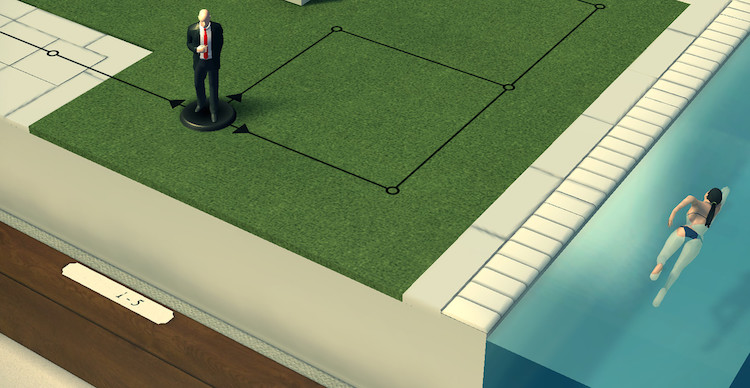 Hitman Go is a game that turns the popular stealth franchise into a simplified puzzle game. The visuals are done in a colorful and simplistic style that's reminiscent of board games and design schemes seen in modern art galleries, but the gameplay is where it really shines. It plays very much like what you would expect from any Hitman game, but with mechanics akin to checkers.
You move Agent 47 around spaces on the board as you try to figure out how to get him closer to his target without being spotted by enemy guards or other obstacles. It took me back to being a kid with my siblings, trying to beat each other at chess or checkers (except instead of using knights and bishops, I was using silenced pistols).
Also, if you have kids who want something age-appropriate but fun (or just someone who likes solving puzzles), this is great for them as well!
11. Crashlands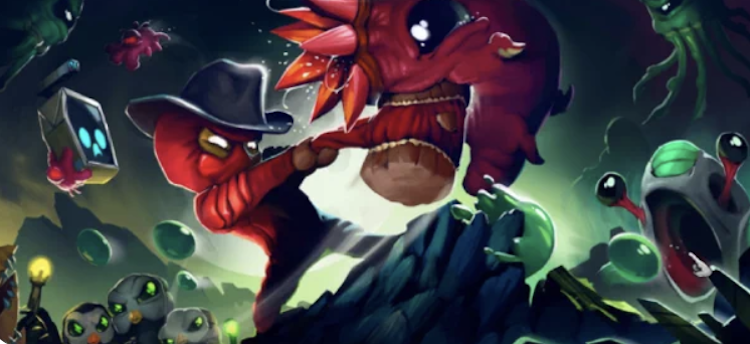 Crashlands is all about building a base, collecting lots of items, and fighting off huge bosses. The world is huge with plenty to explore and navigate. You have access to an encyclopedia that updates as you collect items (a la the Pokedex) and there are numerous quests to complete. It's one of the deeper sandbox experiences out there.
You play as Flux Dabes, a galactic delivery truck driver whose latest shipment gets interrupted by a chin-strap-wearing alien named Hewgodooko. He steals your cargo, knocks you out, and causes you to crash land on an alien planet called Woanope.
From there on out, it's up to you to collect items, build a base, find your precious cargo, and save the world from Hewgodooko. There are countless secrets to find in each area of the game world along with hidden quests that offer unique items and challenges for players who enjoy exploring every portion of their games' worlds. It's definitely one of the most underrated games on mobile right now because it features a ton of action gameplay along with some seriously challenging skills for players who want more than just another crafty sandbox game with minimal combat elements.
12. Riptide GP Renegade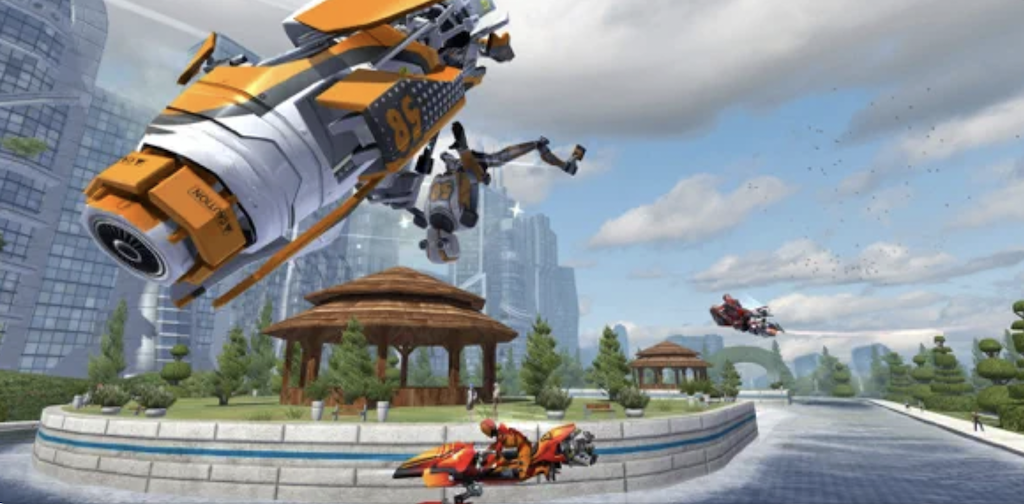 Renegade is a water racing game that features both career and stunt racing modes, as well as online multiplayer. The career mode has you race against AI boats across rivers, lagoons, and waterfalls in an effort to become the best in the world.
You can build your own hydro jet by customizing its engine, hull, turbos, suspension system and weapons. When racing online you can challenge your friends or race against anyone in the world who plays this game. There's also a track creator so you can create your own tracks using ramps and other objects placed throughout the level.
13. Oddmar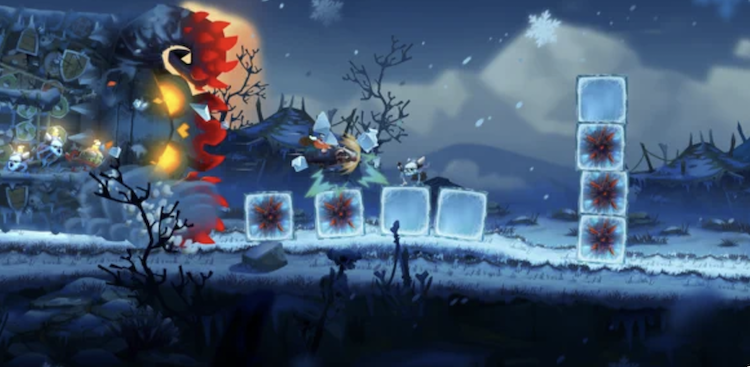 Oddmar is the latest game from the makers of the popular Leo's Fortune, and it'll keep you busy for ages. The platformer sees you playing as Oddmar, who must earn his way into Valhalla after angering the gods.
The game offers plenty of levels to play through, and each level presents a different challenge that will test your reflexes. Oddmar controls well, which makes it easy to learn but challenging enough at higher levels.
Beautiful art makes this one of the best games for iPhone, though some might find the price tag on this premium game a bit steep.
14. The Escapists 2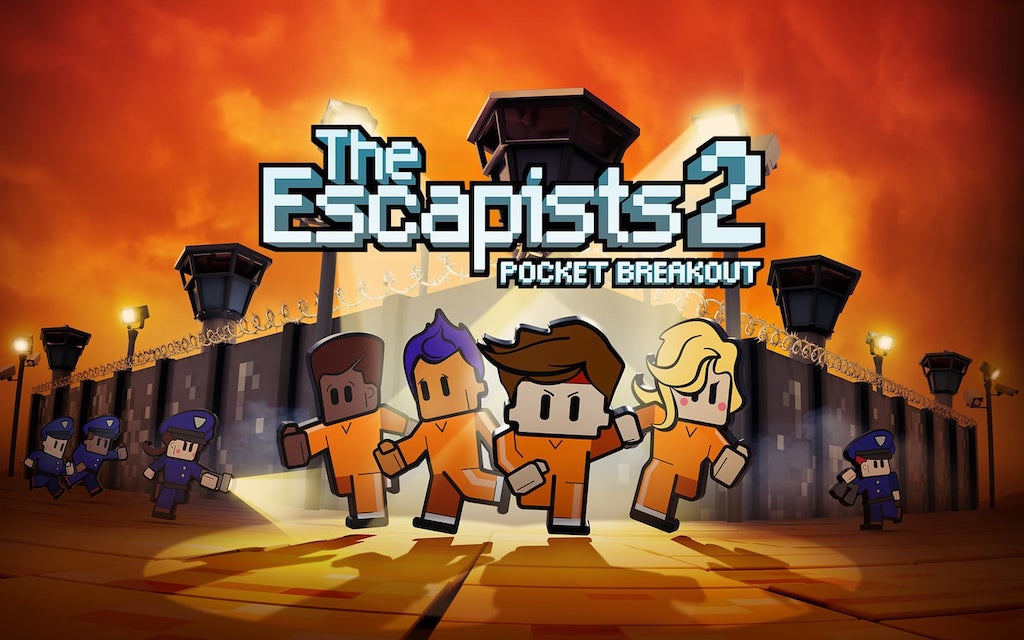 The Escapists 2 is a strategy RPG for iPhone that is one of the best games available right now on the mobile marketplace. You play as a prisoner and have to navigate life within a prison, all while devising your plan of escape. The game was developed by Mouldy Toof Studios and was released in 2017.
There are many different ways to escape and many different prisons you can break out of, so each time you try again, it's a completely new experience.
15. Reigns: Game of Thrones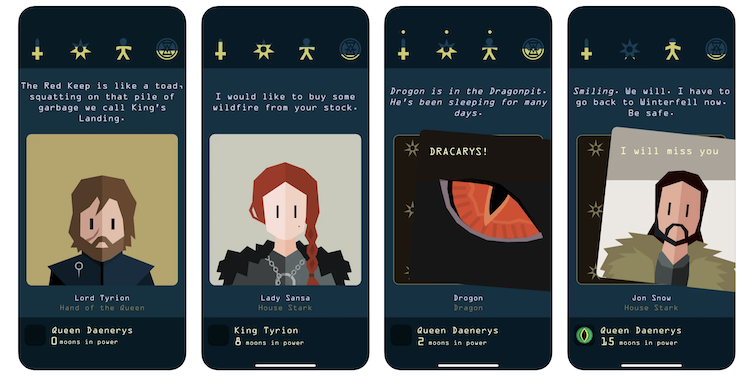 The original Reigns game was one of our favorite mobile games of the year when it came out in 2016, and Reigns: Game of Thrones is its awesome sequel. We recommend this game because it's a fun way to interact with ASOIAF without having to invest too much time or energy. It's also a premium game (no in-app purchases) that lets players kill off their favorite characters with less consequence than reading A Dance with Dragons. If you make a decision that people don't like, your reputation will suffer; if you make enough bad decisions, your reign will come to an end—and there are many different ways for that to happen!
Gameplay is centered around making decisions, much like the actual books and TV series. The graphics are comic book-like and adorable, and the music is pretty great! There's even some voice acting by stars from the HBO series. One drawback is that it can be buggy at times (the screen may freeze up), but those issues don't seem like they will last forever. If you love GOT as much as we do, this game is a must-have for your iPhone!
Best Games for iPhone!
The "best games" vary between players. There are as many picks as there are people on the planet. The only way to truly find out is to delve into Google Play or the App store to see what strikes you. There is one thing I will point out: you can get hundreds of games for free (though usually with a paid upgrade), or a few bucks for infinite play. The amount of free games is much higher than it used to be. It's worth trying almost anything at least once. Also, each year new tools for developers and designers come out, so the way that games look keeps improving and improving.
See More: Best Puzzle Games for iPhone and iPad
That's all folks. Hope you liked our latest rundown on the best games for iPhone. Share your thoughts via the comment box below.