Thanks to a burgeoning demand propelled by social media sites, smartphone and tablet cameras have vastly improved over the years. With improved cameras, mobile photo editing has also become more popular than ever. Now, everyone wants to spruce up their snaps by adding some little tweaks, and there are a tons of apps that can come in handy. However, scouring Google Play Store for those apps will undoubtedly send you in a tizzy in no time. There are just so many of them! Of course, there are paid apps as well as free Android photo editing apps which can do the same job without busting your bank. So, how would you find a decent photo editor for your Android smartphone? By going through our list of the best photo editing apps for Android that are free, of course!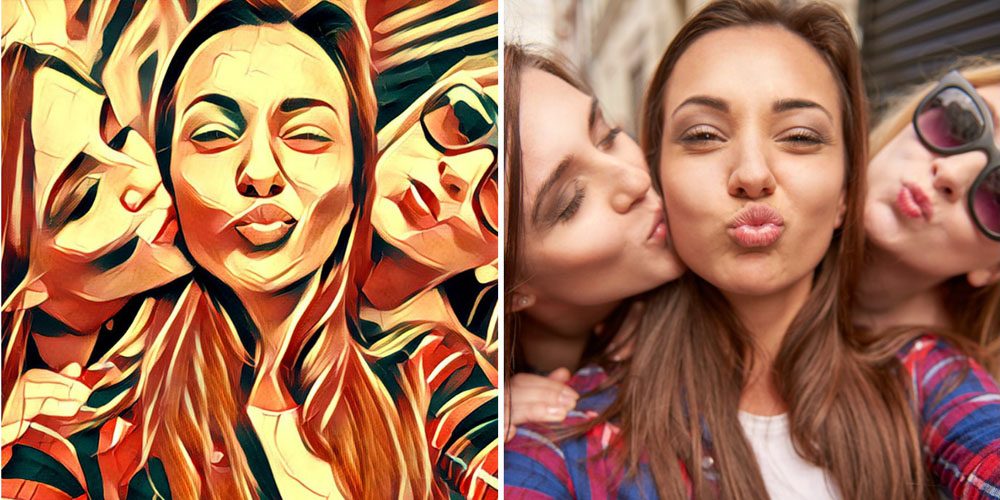 Bear in mind, these apps are a fair deal for providing those slick touch-ups that you seek. But, they are not as proficient as Photoshop, Gimp, or Lightroom. But then again, Photoshop and company are usually preferred on computers and not for editing selfies. For smartphone users, these best photo editing apps for Android would suffice and transform your gorgeous snaps into a work of art. So are you ready to download 'em all? Here we go-:
The Best Photo Editing Apps for Android that are FREE in 2020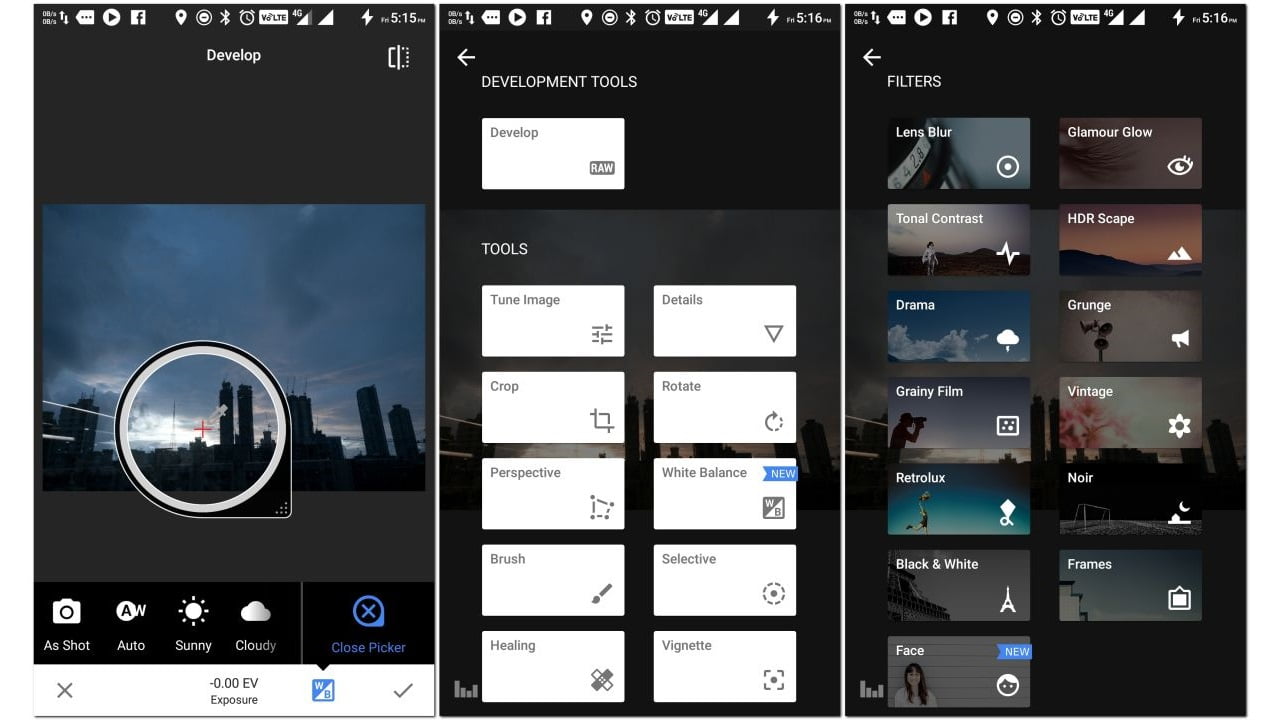 Google's very own photo editor, Snapseed is a solid app that outshines many desktop photo editors with its sheer amount of features. Apart from the usual rotation and cropping fare, Snapseed can also invariably modify curves, brightness, depth of field and perspective for fixing distortion due to jerky camera motion. Moreover, Snapseed is endowed with tools such as Expand, which is similar to Photoshop's Content Aware Fill.
Through the Expand tool, Snapseed can gauge what the surrounding area of the subject looks like and makes the canvas larger. Although, it works best on an abstract or plain background, rather than outside on a busy street. And, thanks to its beautiful face recognition feature, Snapseed can automatically identify and brighten faces. Overall, Snapseed is one the best photo editing apps for Android insofar as selfies and portrait photos are concerned.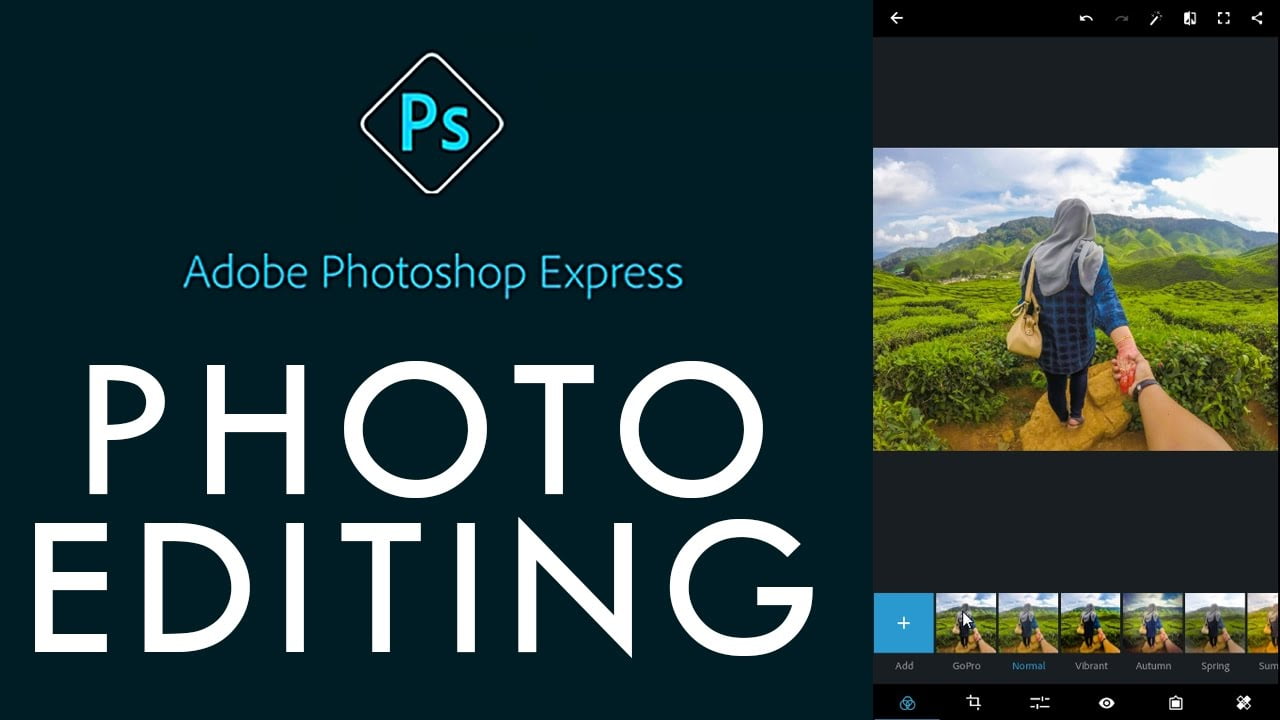 Sporting a simple and minimalistic interface, Adobe Photoshop Express is a brilliant Android photo editing app for carrying out powerful editing. For starters, it is loaded with essential features such as rotate, straighten, crop, and flip. What else injects Photoshop Express into our roundup of the best photo editing apps for Android? It boasts advanced tools like Image Rendering Engine for handling panoramic photos, one-touch filters, colours, frames, auto-fix and a gamut of effects.
Of course, there is a nifty Noise Reduction feature to minimise unwanted speckling and grain in photos taken at night. Moreover, Photoshop Express is absolutely ad-free and allows sharing your final snaps on Twitter, Facebook, and other social media sites.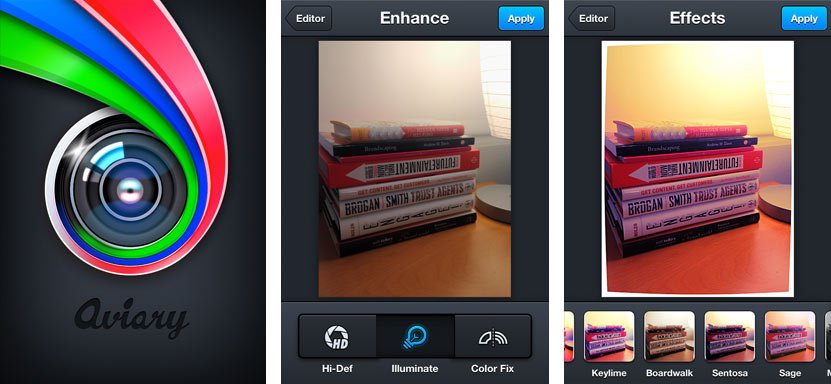 Apart from being one of many Adobe's photo editing software, Aviary photo editor comes stacked with all the photo-editing features every Android lover seeks. Backed by a super intuitive interface, Aviary boasts everything ranging from basic tools such as crop and filter, to advanced photo editing fare such as lighting, focus, ability to tweak vignette, color adjustments, and sharpness, et al.
All in all, Aviary is a reliable and multi-faceted free tool if you want to do some quick edits on the go without compromising on the photo quality.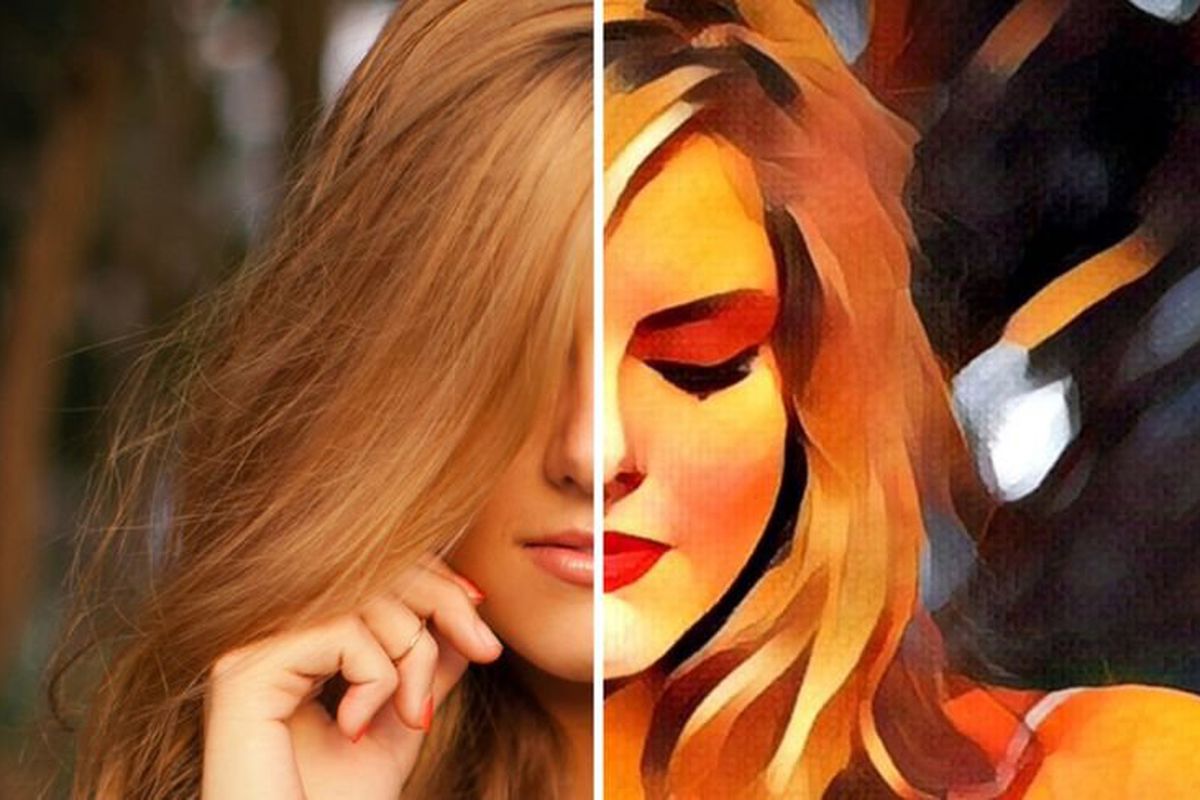 Prisma shot to fame couple years back and its claim to stardom was its ability to replicate artistic styles. Now, there are plenty of apps on similar lines, but Prisma still retains its charm. The 'drawing' and 'painting' filters included in Prisma are still convincing enough to entice new users. Further, you can share your creations on Prisma's special feed which is similar to Instagram.
You can also save your artistic portraits to your device, send them via email or message or share them on various social media platforms. Further, Prisma is a fun app to fiddle around with even if you decide to keep the edited results to yourself.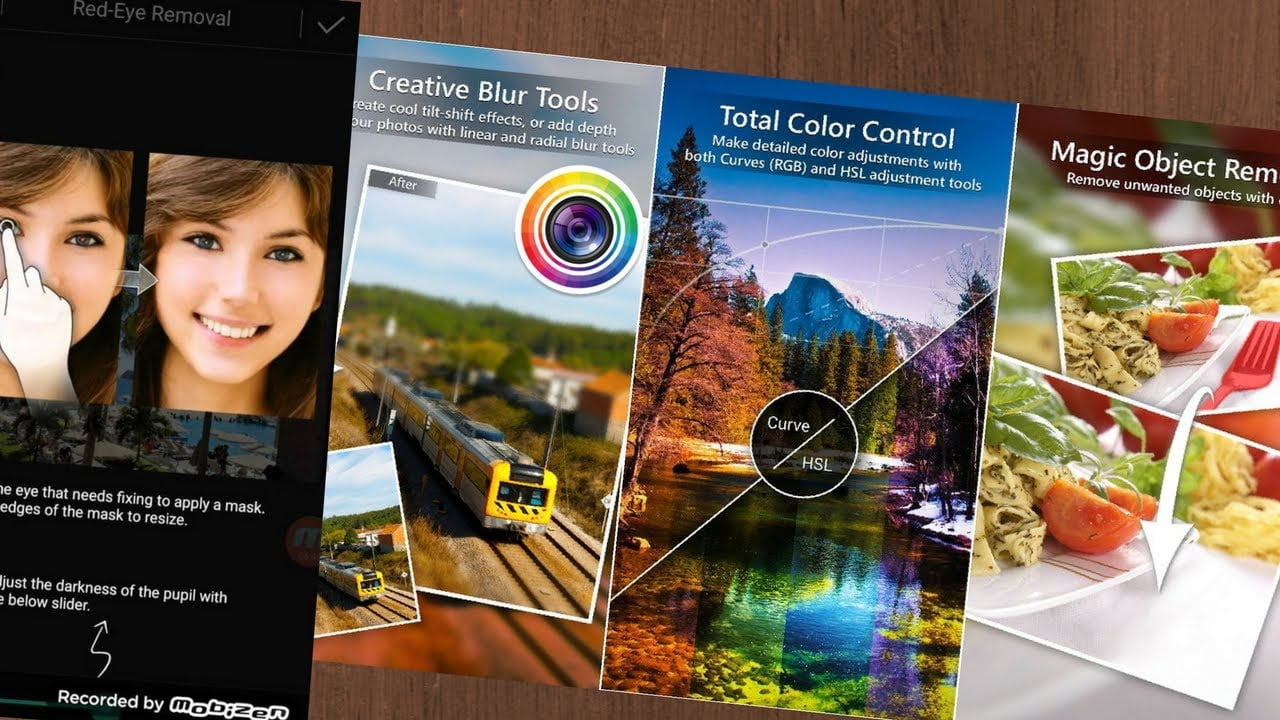 Cyberlink enters the Android photo editing arena with its awesome app called PhotoDirector which is a multi-purpose tool. Thanks to a stylish and user-friendly interface, quickly adjusting the tone and colors of your images becomes a walk in the park. In fact, PhotoDirector has an inbuilt camera feature which allows you to seamlessly apply live photo effects as soon as you snap your photos. Users can also edit images through powerful tools such as HSL sliders, brightness and contrast sliders, add HDR effects, etc. and share pics on the go to social media sites such as Facebook, Flickr and more.
Moreover, PhotoDirector comes loaded with one distinct feature absent in others on our roundup of the best photo editing apps for Android. That is, through its slick Content-Aware Removal tool you can remove an unwanted person or object from your photo in a jiffy. The only downside though is that PhotoDirector contains ads on the free version.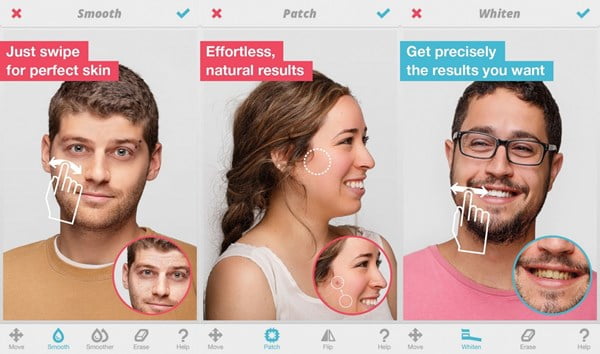 If you regularly love to take selfies, AirBrush is one of the best photo editing apps for Android to soothe your pangs. Boasting tools such as blemish remover, teeth whitener, and plenty of filters, Airbrush makes doing quick fixes and edits to your face and skin a cinch.
In fact, this free Android photo editing app can even make your eyes look brighter, and comes loaded with many reshaping tools too. What's more, most of the tools require one-tap to apply, which makes Airbrush exceptionally easy to use.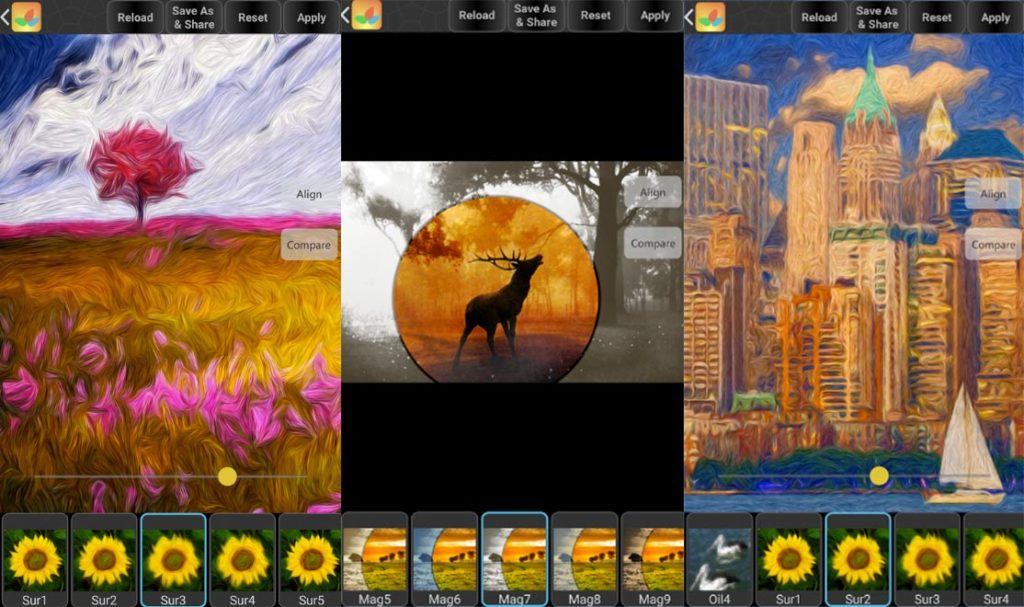 Bonfire Photo Editor is replete with all the basic photo editing amenities one seeks in a popular photo editing app. Plus, it comes loaded with a vast amount of filters that are mind bending to say the least. In fact, if you want an app that is filter-rich, then Bonfire Photo Editor is highly recommended.
It comes with the usual filters such as black and white, HDR, as well as some unique ones such as Fancy, which turns your pixel laden snaps into watercolour crafted beauties. Furthermore, Bonfire can take care of your basic editing needs with tools such as blemish remover and skin smoothener.
SEE ALSO: Best Free Photo Slideshow Makers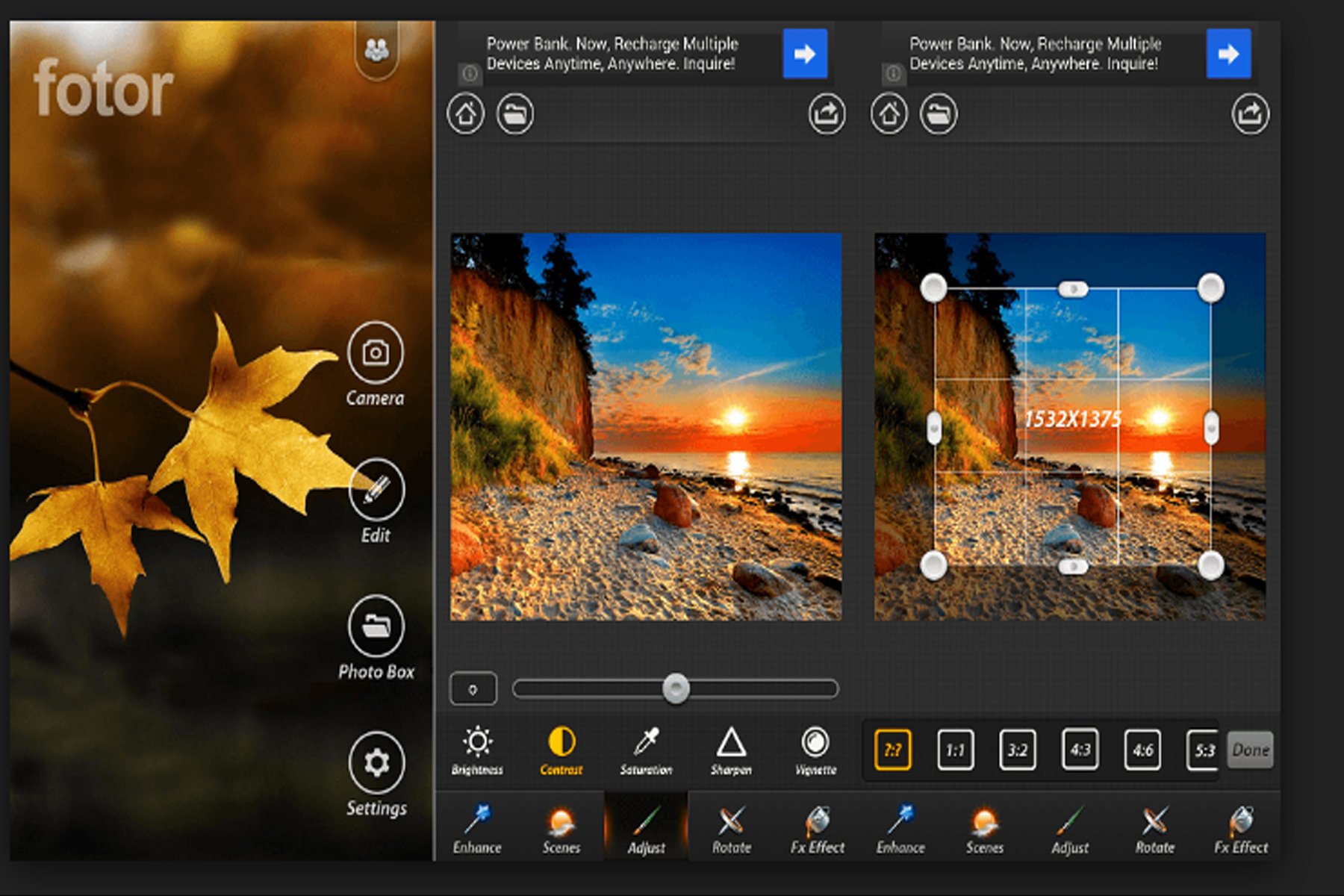 Fotor is a massively popular app that packs more photo editing tools than most of its counterparts and is capable of enhancing your snaps with a one-tap tool which makes it a ridiculously easy and convenient tool. Of course, it does come loaded with basic amenities such as contrast, saturation, crop, vignetting, shadow, rotate, temperature, highlights, tint, exposure, RGB, etc.
If these basic fixes do not suffice, you can choose from over 100 filters. Overall, Fotor is one of the best photo editing apps for Android lovers who love to experiment with their snaps. Although, you will have to use login credentials to use this app.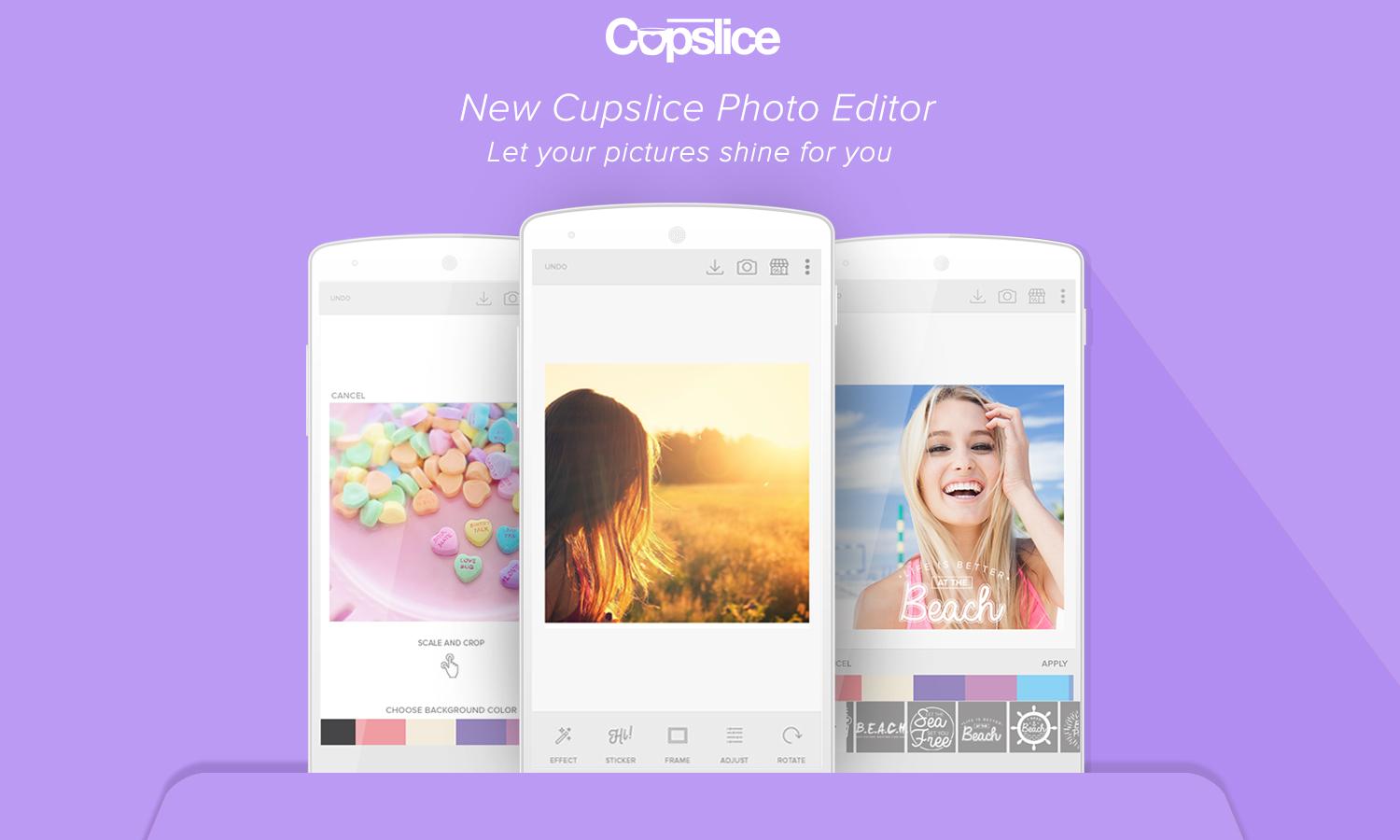 Another solid app that heavily relies on filters to deliver a good experience, Cupslice is unique in many aspects. To start with, it features a ton of stickers that are up to date with the latest trends. In fact, you can even customize the filters to suit any look you warrant.
If you would like to immerse yourself in some basic photo editing action, then there are tools such as hue and saturation adjustment, crop, frames, brightness and contrast settings, and collage makers all waiting to be tried. However, the only downside to using Cupslice is that you might bump into minor bugs or lags here and there.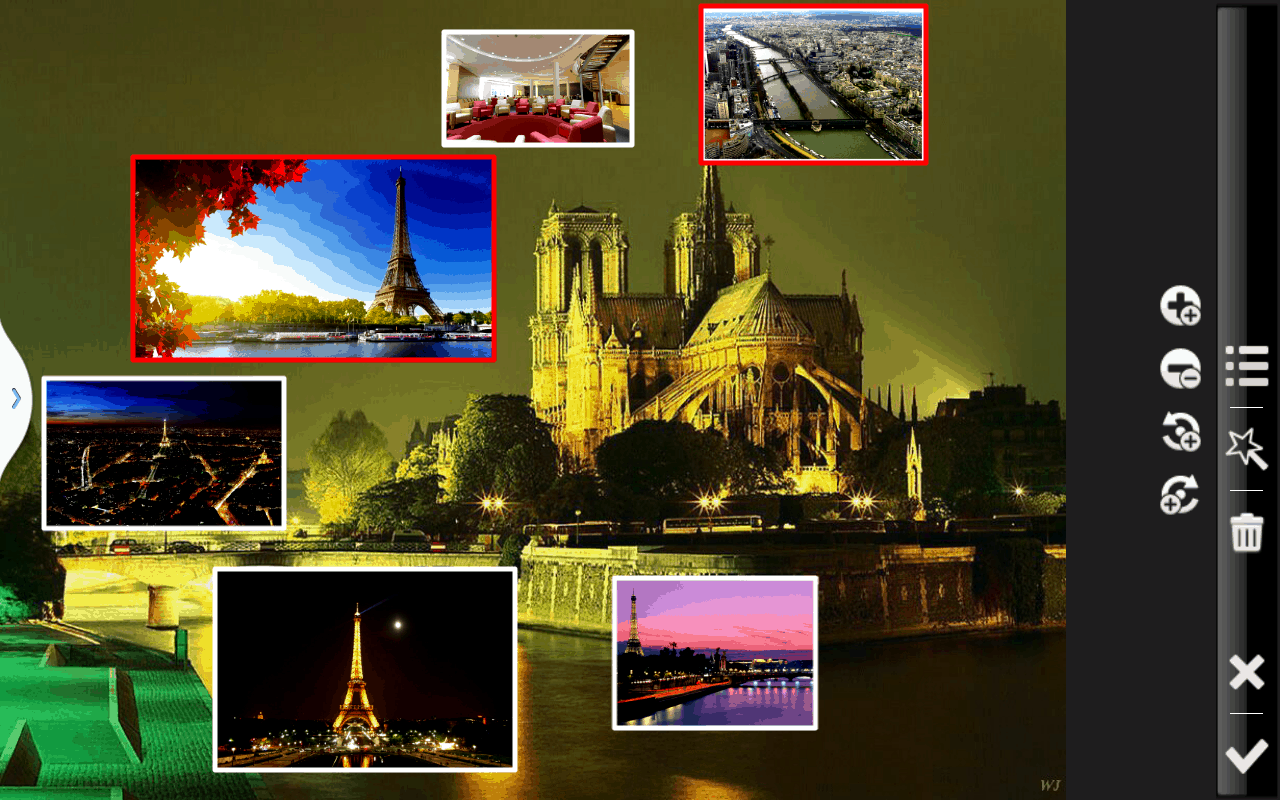 Rounding off our lineup of the best photo editing apps for Android is Photo Effects Pro, which is a must-have if you constantly like to fiddle with effects, stickers, and filters. Endowed with over 40 slick filters and effects as well as the ability to add stickers, texts, and frames, Photo Effects Pro stands true to its name. Interestingly, it packs a rather unusual feature, that is, the prowess to finger paint on your photo. Sounds bizarre right? But, if you want to add a dash of artistic flair to your snaps it works quite well.
Moreover, you can also make use of Photo Effects Pro's small selection of photo editing tools which take care of basic photo editing tasks. Overall, it is a great app for those on a tight budget.
Best Photo Editing Apps for Android: Your thoughts
And…that's a wrap! So, did you like our roundup of the best photo editing apps for Android that also happen to be free? Did we miss out on any app that you know of? Sound off in the comments.
SEE ALSO: Best Free Music Apps for Android