Microsoft's most awaited OS upgrade is finally here and most of you have already upgraded your PC and laptop with Windows 11. You are loving the new features and improvements. However, some of you might be disappointed as Windows 11 still doesn't support Android apps (not even in its beta builds). Though the company had promised during its preview in June this year, its final arrival may take some time.
Nevertheless, installing third-party apps shouldn't be a challenge as you can download them from the Microsoft Store app. Hence, we have come up with a list of the most popular and useful apps that you can install on your Windows 11 powered device. So, what are we waiting for? Let's take a detailed look at them first.
10 Useful Windows 11 Apps You Must Download
Battery Mode
Internet Download Manager
One Commander
PowerToys
Libre Office
KDE Connect
ShareX
Irfan View
Auto Dark Mode
Stardock Star11
1. Battery Mode – Battery Manager
In Windows 10, you had the option to choose between three different Battery Mode presets: "Better Battery", "Balanced" and "Best Performance". In addition, there was an option to set separate presets for operation in-network and wall sockets.
In Windows 11, these options still exist, but the flexibility has been reduced. For example, users cannot set separate presets for battery operation and plug-in operation. This is where Battery Mode comes in. This app is notable easy to download and use. After installation, the user can choose between 5 different presets, ranging from battery saving to best performance. The slider under Presets lets you easily control the battery level – definitely a must-have app for Windows 11.
2. Internet Download Manager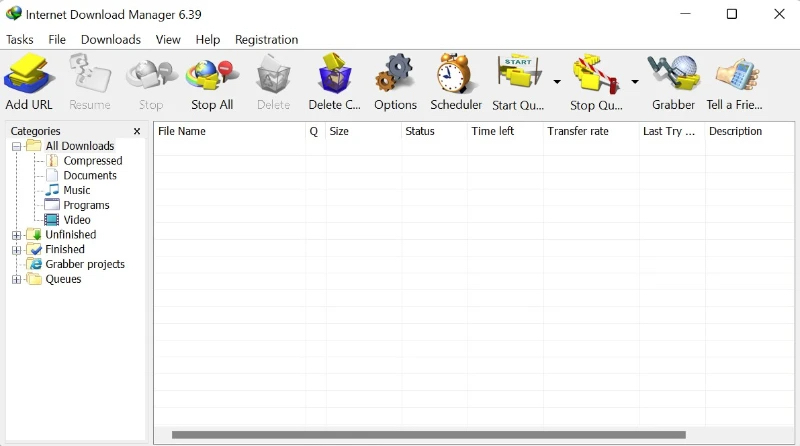 We often download large files on our computer and suddenly for some reason the download gets interrupted, and all the progress is lost. Very annoying, isn't it? I am sure you must have experienced a similar scenario. This is why we need a download manager and IDM works best.
Once installed, you can manage all your downloads systematically. If you want then you can pause downloads and resume them later as per your need. In case of power failure, the download will stop automatically to save the progress.
The app developer also claims that IDM can increase download speed up to five times with its segmentation technology. You can try the app for free for 30 days, after which you will have to pay $24 for a lifetime subscription.
3. One Commander – File Manager
With Windows 11, Microsoft specifically optimized the file manager to improve its usability, but this made some settings unnecessarily complicated, and moreover, File Manager was never known for its flexibility. goes. This is where One Commander can be an alternative solution to manage files on Windows 11.
It is very easy to download and set up the app, without any hassle. You get a variety of options during setup. For example, you can choose from five different themes, customize the taskbar layout, and even choose a macOS-like file manager layout.
Personally, I use macOS Layout and I'm thrilled with the flexibility it offers, which makes it easy to work with multiple files.
4. PowerToys – experience MacOS Spotlight feature on Windows 11
If you want to take your Windows 11 experience to the next level and have a macOS-like Spotlight Search feature in Windows then look no further, PowerToys is an excellent app for all these improvements. Once installed, it enables the Spotlight search option on a Windows 11 machine. It's extremely handy when you want to search for a file or launch an application in the fastest way possible.
Another exciting feature is "awake". As the name implies, the app lets users keep their screen awake and prevents them from going into hibernation without tinkering with Windows 11's settings. This can be very useful in some scenarios when an important task is going on or a game is installed and so on. Definitely, an app to try on Windows 11.
5. Libre Office – Microsoft Office Alternative
For many users, Microsoft Office plays an important role in their daily lives, but as we all know, it requires a subscription. So how do I tell you there is an alternative to Microsoft Office?
LibreOffice is one alternative that works the same way and doesn't mess up the alignment. This open-source project is one of the best alternatives to Microsoft Office. This includes all the popular office tools like Word, PowerPoint, Excel and more. And don't worry, it uses the same file format as Microsoft Office, so opening files won't be a problem.
6. KDE Connect – Windows App for File Transfer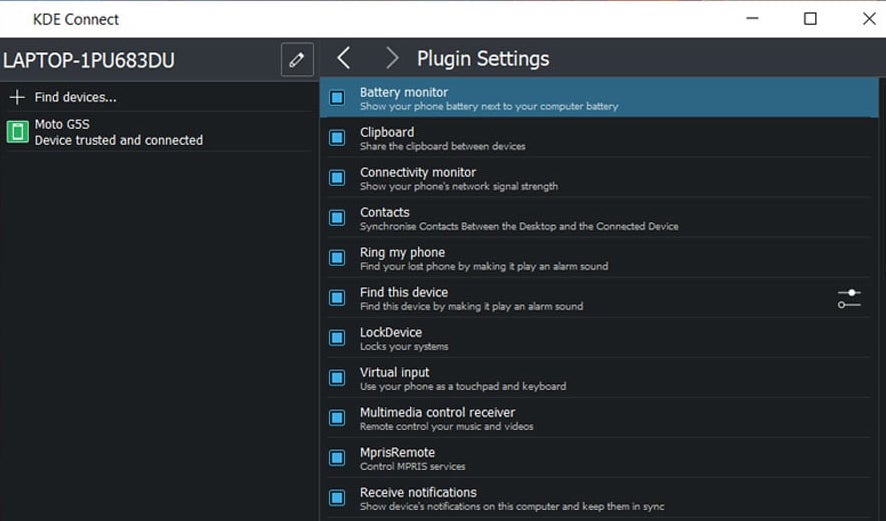 We all know that Apple's Airdrop works seamlessly between Macs and iPhones for file sharing. But such a feature is not available in Windows. However, we managed to find an app that allows you to efficiently transfer files from your Android smartphone to your PC. KDE Connect is a simple, straightforward app for sharing files between PC and smartphone.
All you have to do is install the app on your PC and smartphone, and using it is no problem. Just make sure that both the devices are on the same WiFi network, and the file transfer will go smoothly.
7. ShareX – Screenshot tool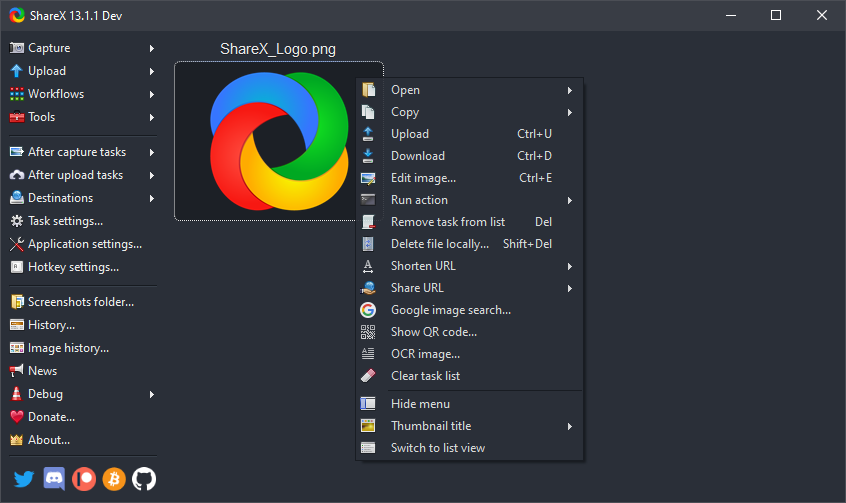 You might wonder why do you need a third-party app for screenshots when there is already a Snipping Tool? But get ready to be amazed by the flexibility ShareX offers. Once installed, users can customize multiple hotkeys for different types of screenshots. You can also add your own hotkeys to your liking. Plus, after taking screenshots, you can easily upload them to Imgur to share them with others.
8. Irfan View
The default Windows Photos app has come a long way, but it's still comparatively slow when loading pictures. Plus, the editing options are quite limited, which makes it cumbersome for some users. That's why you need a photo preview app on your windows device.
Irfan View is an excellent alternative to the standard Photos app. Unlike the default app, the images here load in no time. The editing options are excellent too, plus it can convert media files, which is a bonus.
9. Auto Dark Mode
We love to use dark mode on our laptops and smartphones. But I personally do not like to use dark mode during the day as it puts pressure on their eyes. And, I'm sure many of you will feel the same way. While both Android and iOS have an automatic dark mode toggle from sunrise to sunset, Windows 11 lacks it.
Auto dark mode is going to fix this problem forever. The app lets you set a custom timer for dark mode without having to go into Windows 11 Settings and do it manually. In addition, there is an automatic sunrise to sunset option. Plus, you set the UI to work in light mode and separately set dark mode for apps and vice versa for light mode.
10. Stardock Star11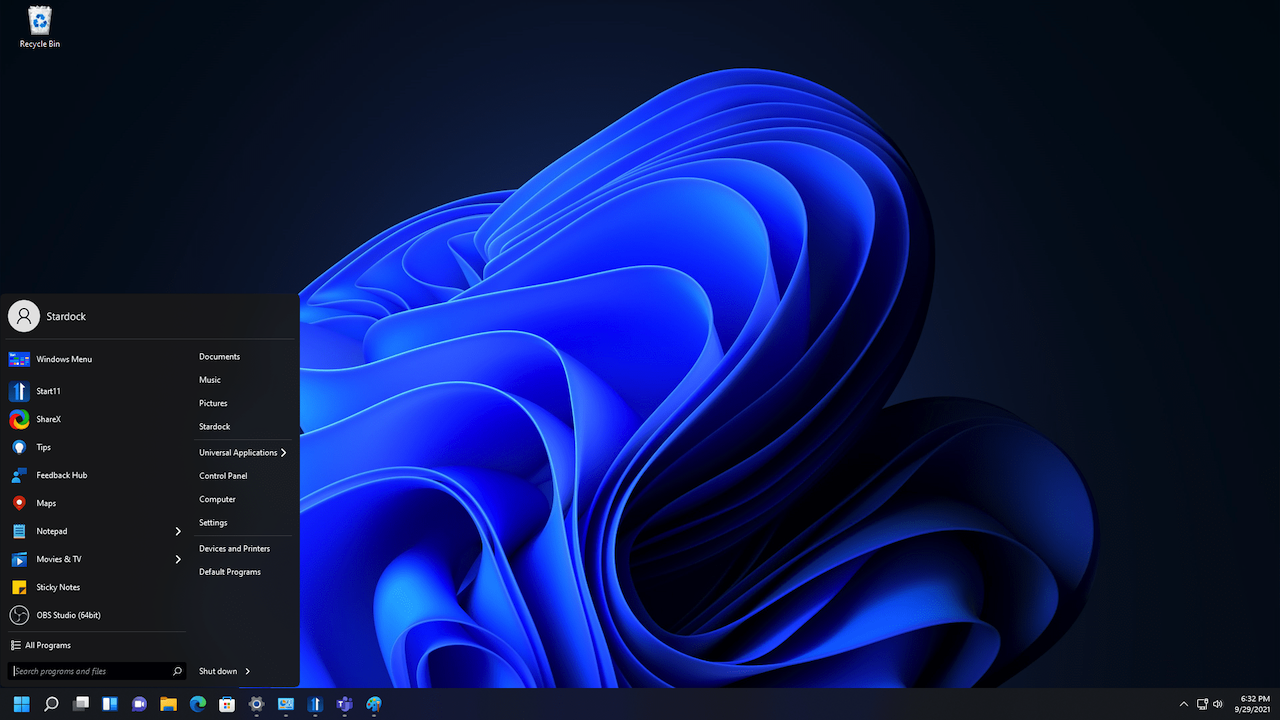 Windows 11 comes with major design changes and the biggest visual change you can see is the new Start Menu. In addition to moving the taskbar to the center of the screen, the Start menu was also moved. However, many users may not be a fan of the new layout and prefer the Windows 10 Start Menu instead.
Start11 tries to bring the Windows 10 layout to Windows 11 without requiring you to go back to Windows 10. Not only that, you can customize the Start menu to suit your style.
That's all for now. These were some of the most useful apps for Windows 11. Do let us know how it goes with your Windows 11 device. And, don't forget to share this article with your friends.
See More: Top Must-Have Softwares For Windows Device