Most anticipated Xiaomi Mi Max phablet hits the discussion panels, with the expected specifications being out already. A luxurious 7 inches display is said to be donning the gadget, along with a flaunting 18:9 aspect ratio and smaller bezels.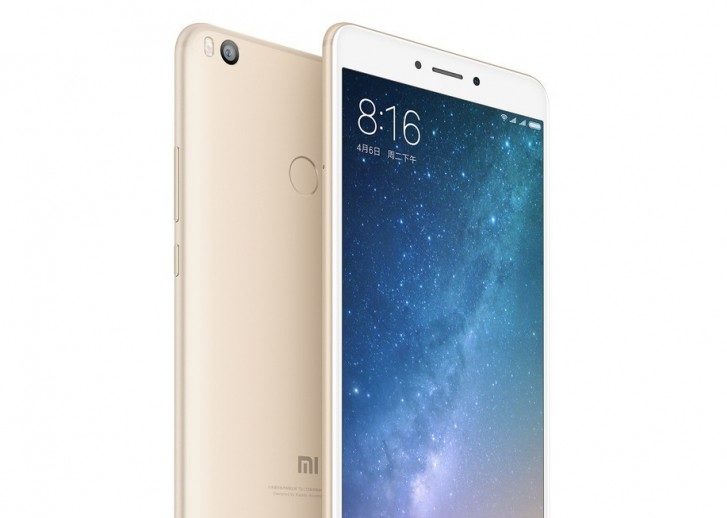 The first Xiaomi Mi Max smartphone came with a 6.44" display, which was retained in size by its successor the Mi Max 2, but with improved specifications. Mi Max 3 is prophesied to surpass all these features.
Another rumoured feature extracted from the report is regarding the bigger 5500mAh battery. The gadget will also reportedly have a dual camera system on the rear end. Quick charge 3.0 and reverse charging technique are hailed as the salient features of the set.
SEE ALSO:Google Maps gets new major update for travellers and commuters
SEE ALSO: This Augmented Reality headset by Magic Leap is going to change the world
Mi Max 3 is expected to be released in two distinct variants. One being the standard variant will be powered by a Qualcomm Snapdragon 630 processor and the premium variant will run on a Qualcomm Snapdragon 660 SoC.
The current version of Mi Max 2 was launched in May 2017, and it is powered by a Qualcomm Snapdragon 625 SoC. It sports a 4GB RAM and 64GB inbuilt storage. The gadget runs on Android 7.0 Nougat. Mi Max stirs up the excitement of clients all around the globe, owing to the rumours spreading around regarding the high-end features expected in it. However, no official statement has been published as of now from Xiaomi.
SEE ALSO: Google Assistant comes to smartphones running Android 5.0 and up, but here's the CATCH!