Are you an avid gaming lover who wants to put all your finest gaming action out on the world wide web for the global audience to see and admire? When it comes to recording and streaming gameplay, you would need a decent screen recorder. While some YouTubers and Twitchers prefer premium software that costs a dime a dozen, there are still some best game recording software out there that can do the same job easily with zero hassles and for FREE!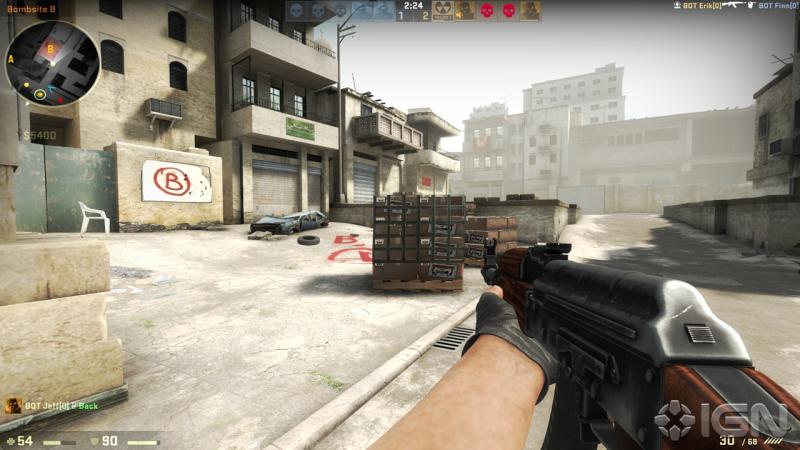 Now then, there are plenty of points to consider such as high resolution, fast streaming speed, microphone support or a decent frame rate whilst choosing the best free screen recording software for games. It should also be able to record for a reasonable period of time and neither should it apply any dubious watermarks to the finished videos.
The trouble is, there are many that claim to be the best free game recording software of 2022 on the market and even on sites such as Reddit. Some even posit themselves to be the best free screen recording software ever in the business and blah blah. So, how does one figure out which ones are truly worth their weight in gold? By going through our list of the best game recording software of 2022, of course!
Best Game Recording Software that doesn't lag in 2022
1) Nvidia Shadowplay [Overall best game recording software for gamers]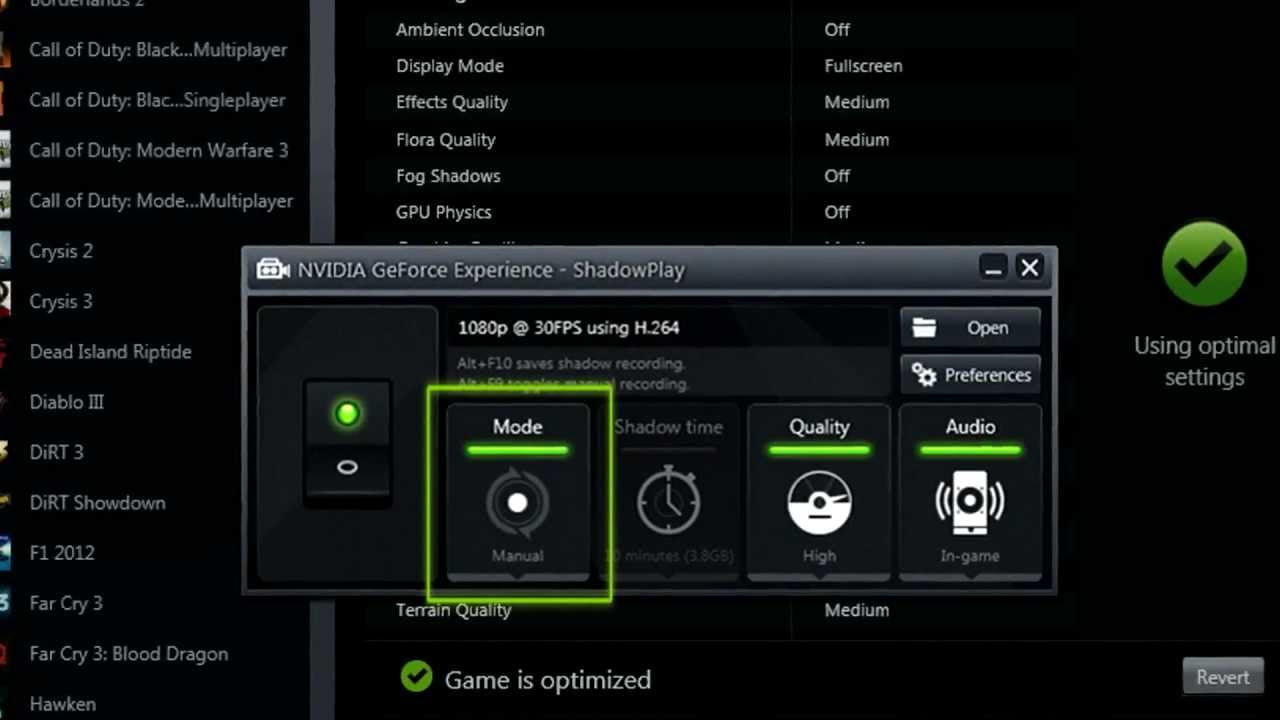 Although Nvidia's excellent Shadowplay video recorder is exclusively available to owners of its very own popular GeForce graphics cards, it is still considered to be one of the best game recording software that doesn't lag one bit for avid gamers.
Nvidia Shadowplay temporarily caches footage as you play and lets you save the last 30 seconds through a keyboard shortcut through its feature called Shadow Time. So even if you've just pulled off an amazing killing spree on CS GO but weren't actively recording at the time, you are SAFE! Of course, it does give you an option to start recording manually.
What's more, Nvidia Shadowplay lets you stream games straight to Twitch, Facebook and YouTube, and even allows taking 4K screenshots as well as adding audio from your microphone.
Compatibility: Windows 10, 8.1, 8, 7 and XP
2) OBS Studio (Open Broadcaster Software) [Best game recording software for Mac]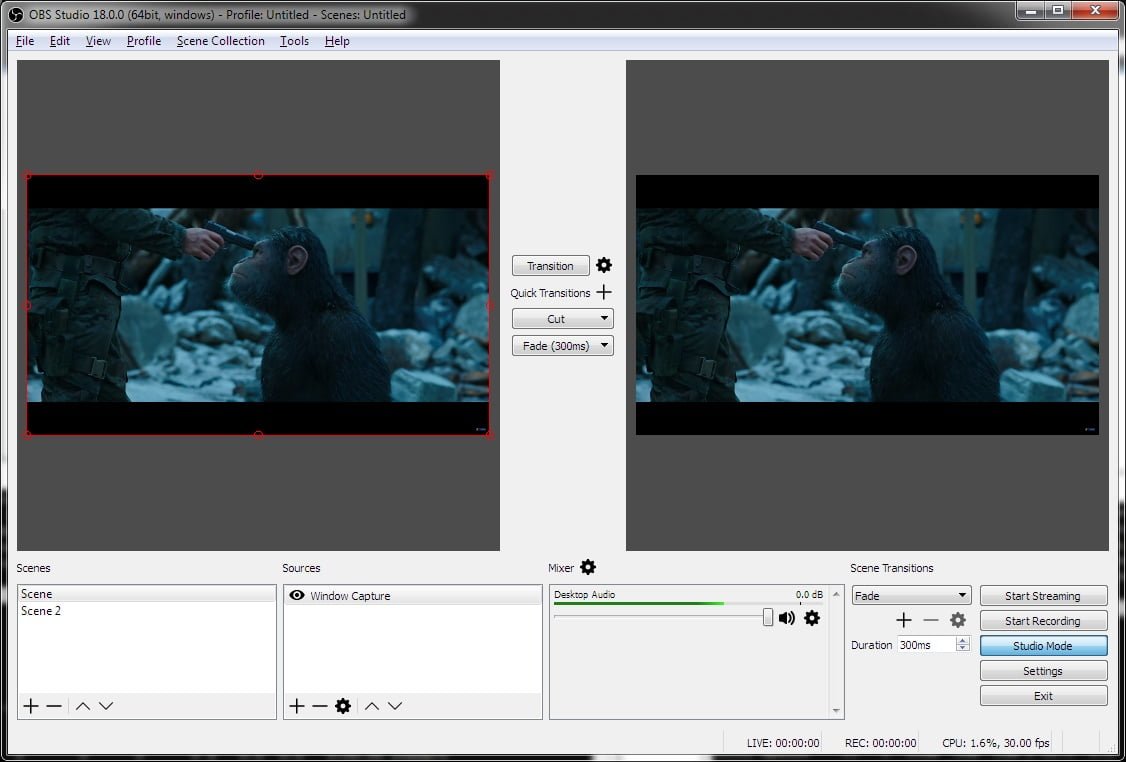 OBS Studio is a beast of game recording software that lets anyone add features and fix bugs any time thanks to its open-source nature! But, that's not the reason why it ranks high amongst some of the best free screen recording software for windows. Its USP lies in not having the limitations that mar other free screen recorders on our list.
OBS Studio can also be used to stream games directly to Twitch, YouTube, or any other social media platform for gamers. Besides, it can record from other sources too, and not just screens, but attached cameras, microphones and media files as well. Moreover, gamers can switch between sources on the fly while they are streaming. Quite handy, isn't it?
This free screen recorder can be configured to start capturing your display as soon as you open a fullscreen program with a couple of clicks. So, gone are the days of messing about launching a recorder before the game.
Compatibility: Mac OS 10.10 and newer + Windows Vista, 7, 8, 8.1 and 10
3) Flashback Express [Best game recorder for beginners]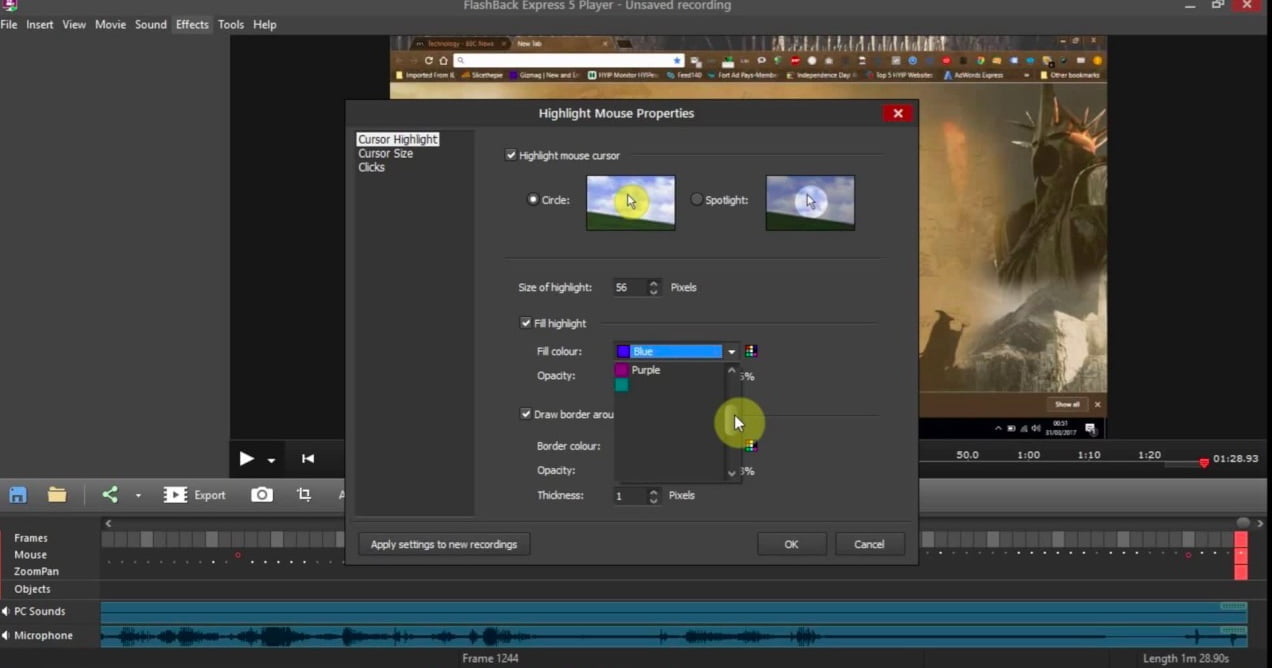 Blueberry Software's Flashback Express isn't as feature-ridden as Shadowplay or OBS Studio, but it's the perfect partner in crime for beginners who have never used a screen recorder before and that's what makes it one of the best game recording software out there.
Users don't have to fret over any setup process as Flashback Express starts recording and handles the rest with just a few clicks. Not to mention, it also comes with its own tiny video editor that can be launched as soon as you've finished recording. The free video editor is well-equipped for carrying out basic tasks such as: cropping, trimming, et al.
However, Flashback Express can sometimes be troublesome because of its run-ins with hardware-accelerated graphics. Thus, if you ever find a black box on the screen where your gameplay should be, try fiddling with the graphics settings.
Compatibility: Windows XP, 2003, Vista, 7, 8, 8.1 and Windows 10
4) XSplit Gamecaster [Best free game recording software for streaming]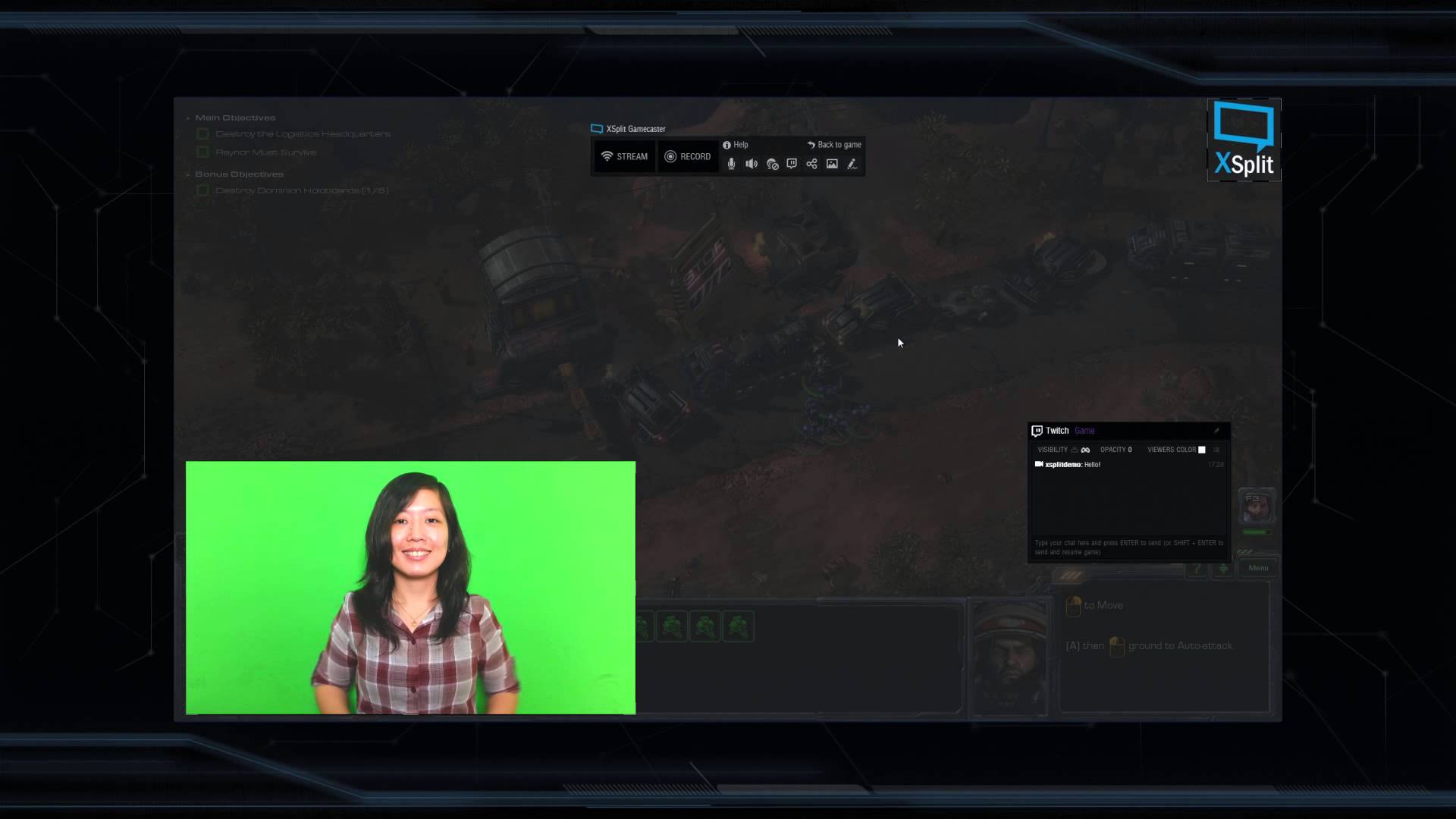 If you are seeking a screen recorder that could provide some marvellous streaming features, then look no further than Xsplit Gamecaster. Although Xsplit can provide both streaming and video recording to hard drive as well. True to its name, Gamecaster makes recording and streaming games a cinch with minimal interference as it lets you start recording with just a single press of the button while it configures the best settings as per your hardware rig.
Moreover, Xsplit Gamecaster provides high-quality recording, GPU support and streaming over popular websites such as Twitch. There's also a barrage of features to be devoured such as video annotations, watermarks, picture-in-picture mode, and social media integration. Don't all these goodies make it a solid contender on our list of the best game recording software?
And oh, there's also a nifty built-in video editor for editing, managing and sharing all your recorded videos easily with the world.
Compatibility: Windows 7,8, & 10
5) Dxtory [Best screen recorder for rendering high-quality videos]

Another easy-to-use free screen recorder that offers a plethora of features despite being light on the system, Dxtory is blessed with a simple interface and captures lossless videos at the highest possible quality to ensure you get the best video output. Though, the size of the resultant video(s) is mostly large. Bummer!
Dxtory still maintains its credentials as one of the best free screen recording software out there since it provides robust audio settings to record two sounds simultaneously such as – the game's background sound as well as the microphone's sound which can both be edited separately.
You can also tweak around video settings by specifying video codec, frames per second (all the way from 10-120), change video size and format. Further, those in the nick of time can force Dxtory to automatically record the game as soon as it is started and even control whether the screen recorder puts pressure on GPU or CPU for recording.
Although, one big downside of the free version is that it needlessly adds watermarks to every video that is being recorded.
Compatibility: Windows XP, Vista, 7, 8 , 8.1 and 10
6) D3DGear [Best free game recording software for Windows]
If you are looking for a simple, no-frills attached game recording software that gets the job done easily, D3DGear should be your priority. Regarded by many as one of the best free screen recording software for gaming action, DRDGear is very lightweight and doesn't eat away at your PC resources that are already going to be used by the game.
Not to mention, it also boasts an in-built compression system that compresses all the videos recorded with DRDGear. The interesting bit is that the videos are compressed in real-time, allowing users to save up on disk space whilst recording lengthy videos.
Moreover, just like some other top-notch contenders on our list of the best game recording software, D3DGear also employs GPU acceleration to put pressure on GPU, rather than the CPU by automatically identifying games and connecting with them.
It also provides full microphone support with in-game sound recording and lets users save the audio separately. Of course, it does allow streaming videos over popular services like Twitch, YouTube, etc.
Compatibility: Windows XP, Vista, 7, 8, 8.1 and 10
7) Ezvid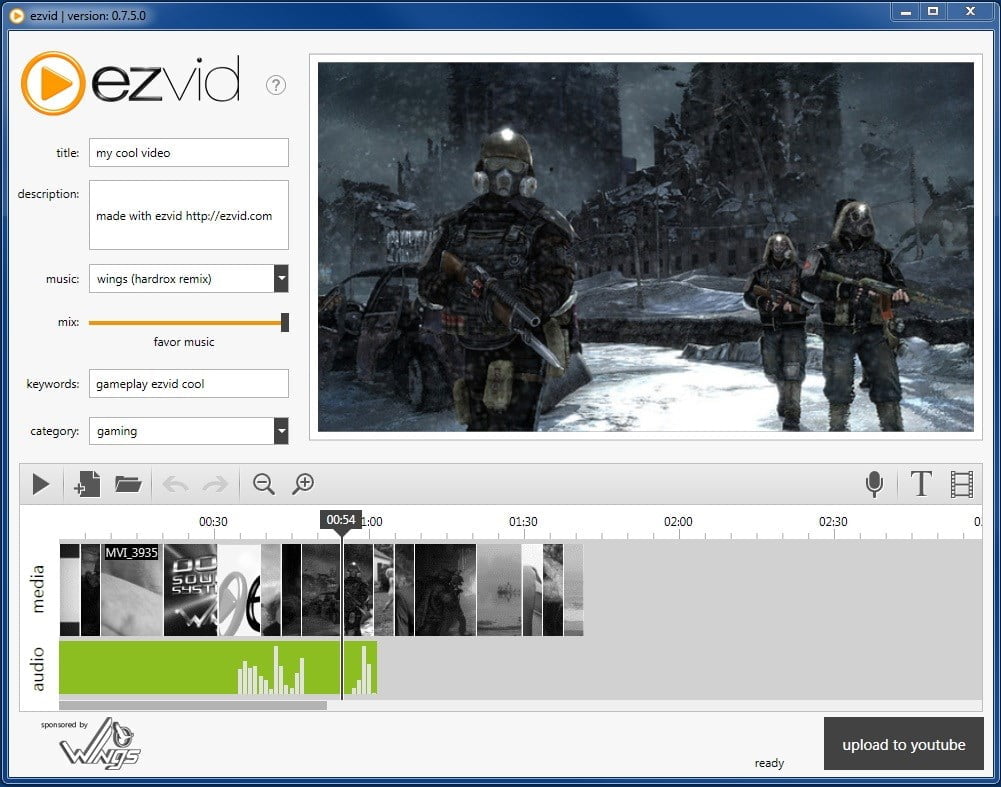 In spite of having a rather peculiar homepage, Ezvid still retains its charm as one of the best free screen recording software for most gamers. Ezvid allows recording up to 45 minutes of sheer gameplay which is sufficient for most games. However, one drawback of Ezvid is that users might have to run the game in windowed mode, if they want to show off their gaming rig's performance delivery.
Yes, that does ruin an engrossing full-screen gaming experience for many. Moreover, while you can upload your gaming conquests straight to YouTube, unfortunately, there's no way to save them from Ezvid to your PC. But, hey on the bright side at least there are no watermarks on recorded videos, plus you can record from your microphone and even add clever annotations whilst recording.
Compatibility: Windows XP SP3, Vista, 7, 8, 8.1 and 10
Bonus additions on our list of the Best Game Recording Software that doesn't lag
8) Fraps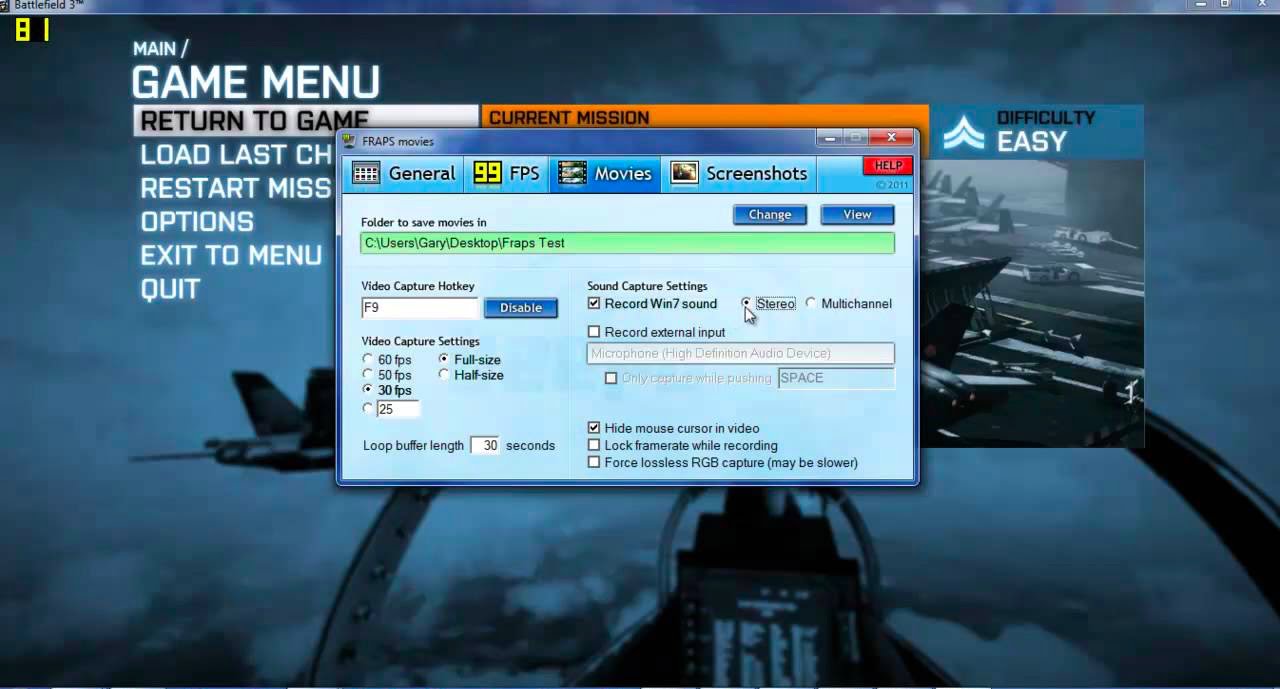 What would a list of the best game recording software for gamers be bereft of Fraps? Perhaps the most famous and oldest screen recorder still in the fray, Fraps is good at capturing pixels with great finesse since 1999. With support for very high resolutions and tools like the fps counter to help you monitor performance mid-game, Fraps is still an excellent program that's optimised for gamers who are looking for the best free screen recording software.
However, the free version of Fraps is severely limited since users can only record games for 30 seconds at a stretch, and worse enough, the resulting video gets watermarked with the developer's URL. The limited trial version of Fraps also saves screengrabs in BMP format which eats up a lot of disk space. To do away with these limitations, you need to buy the premium version of Fraps worth around US$35 if you are planning to monetize gameplay videos.
Compatibility: Windows XP, Vista, 7, 8 , 8.1 and 10.
9) Bandicam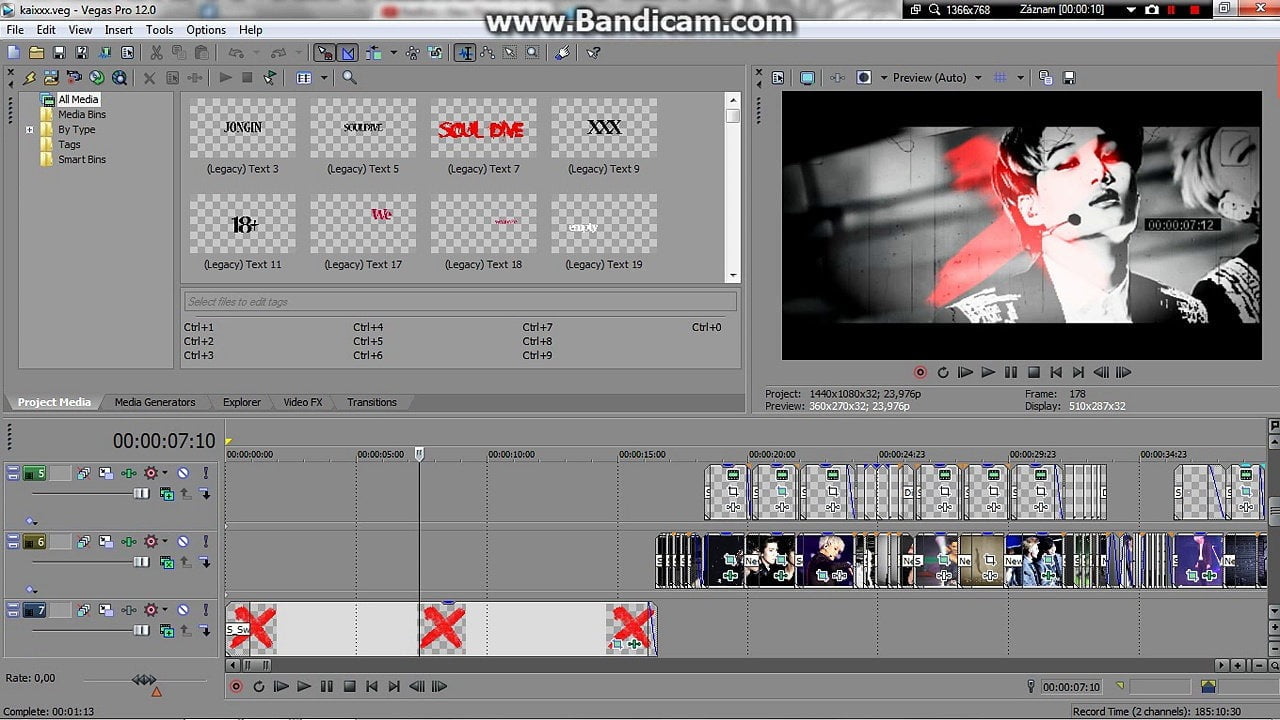 As one of the most feature-laden game recording software, Bandicam offers everything that a hardcore gamer needs to exhibit their gameplay exploits. Albeit it is very simple to use and lets users record videos at completely customizable frame rates and 4k Ultra HD resolution.
Impressive enough, even at such high-quality Bandicam proffers small size video recordings thanks to its in-built compressor that renders lossless videos at the smallest possible file size. Moreover, the recording can be tweaked for gaming or other PC activities, plus Bandicam also allows users to record for 24 hours straight and schedule times to record or stop the gameplay.
What else makes it one of the best free screen recording software that doesn't lag? Bandicam lets users share all their gaming actions to YouTube with just a press of the button.
However, one major downside of Bandicam is that it doesn't offer live streaming which could dissuade avid game streamers who want to put out some real-time action for their audience. Also, the free version is on a trial basis so you might as well have to buy Bandicam to avail of its services uninterruptedly.
Compatibility: Windows XP, Vista, 7, 8, 8.1 and 10
10) Windows 10 Game Bar

The last one on our list of the best game recording software for games isn't exactly a screen recorder in the literal sense, but it gets the job done nevertheless. The Windows 10 Game Bar works exclusively for users who have Windows 10 systems. This implies, that if you have Windows 10, then you probably don't need any kind of game recording software thanks to the in-built game recording feature a.k.a Game Bar which offers great video quality.
Despite lacking many customization options, this awesome game bar performs as an able screen recorder and thus does away with the need for installing other resource-exhausting screen recorders.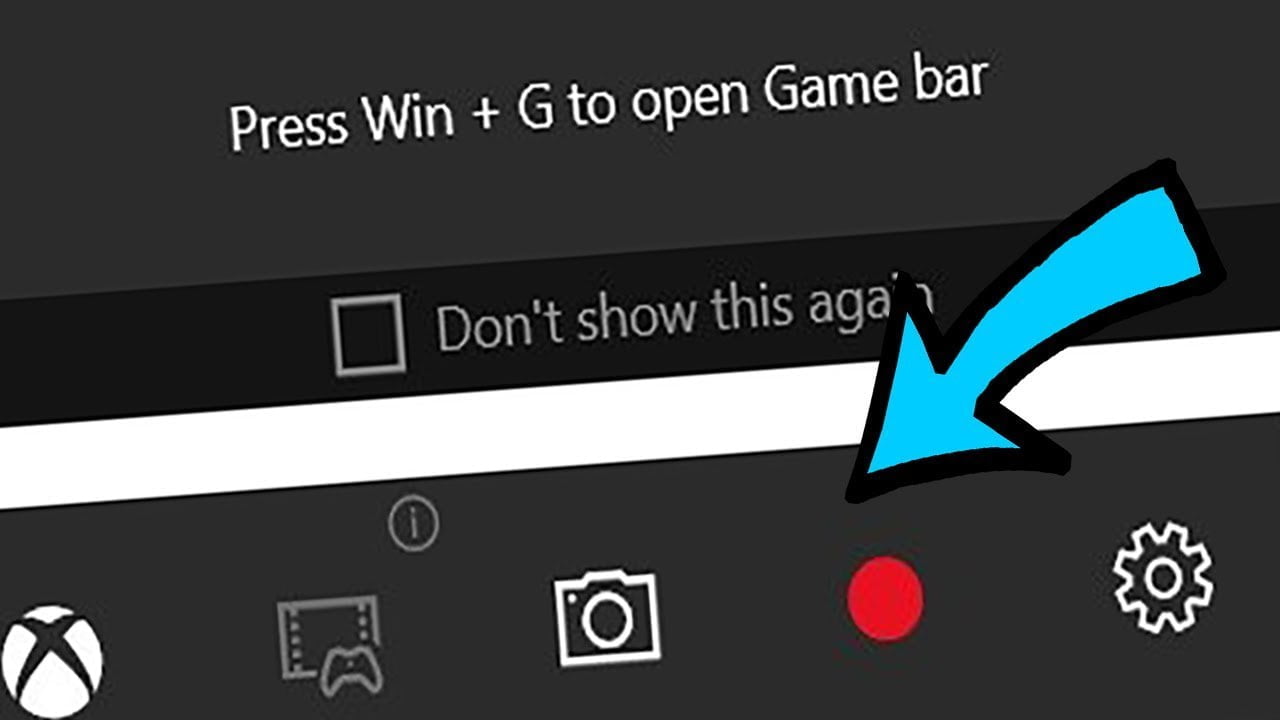 How do you record your gameplay action? Just press Windows key+G when the game is running and Game Bar should pop up. Now, manually click on the provided icons to start the recording or simply press Windows Key+Alt+R to start/stop the recording. Additionally, you can set the quality of the video to either "Standard" or "High", and configure the audio bit rate at the same time.
The game bar also boasts a background recording feature that allows users to record a game, but within a maximum threshold of 30 seconds. To recover the recording of the last 30 seconds you can press Windows Key+Alt+G.
And…that's about it! Did you like our list of the best game recording software that doesn't lag? Did we miss out on any screen recorders that you know of? Let us know in the comments section.
SEE ALSO: Best Free Screen Recorders for Mac
SEE ALSO: Best Audio Recording Software