For all the buzzing OnePlus franchise smartphone fans, here's some great news in the offing. Mark your dates in the calendar right now for your new favourite smartphone is coming to town. The OnePlus 5T smartphone will be officially launched at an event on 16 November in Brooklyn, New York.
The event will come close on the heels of the OnePlus 3T which was launched exactly one year ago.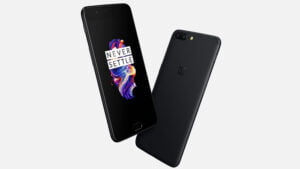 Just as the OnePlus 3T was an upgraded and better version of OnePlus 3, the OnePlus 5T smartphone will be a more sophisticated and carefully crafted version of its predecessor, OnePlus 5.
But the release date plus sales in online as well as offline stores is expected to start from November 21. We already know the specs of the OnePlus 5T as revealed by us here: OnePlus 5T specs and design leaked!
Let's sum it all up again. The OnePlus 5T will sport a 6-inch screen with 18:9 aspect ratio whilst the bezels will get a sleeker and thinner finish. But, here's the most important part:
How much does the OnePlus 5T cost?
While OnePlus hasn't officially disclosed anything about the pricing structure yet, we have some concrete information that the OnePlus 5T smartphone will cost approximately $600, or £460. Recently, OnePlus CEO Pete Lau had hinted that the phone should not cost more than 4,000 yuan which is about $600.
SEE ALSO: World's fastest Android smartphone, Samsung Galaxy S9 Leaked!
Another solid reason that justifies this pricing range is that the 128GB OnePlus 5 costs around $540 and OnePlus' flagship phones usually start at affordable mid-range prices. So, there you have it.
If you want to stay posted about the OnePlus 5T smartphone's launch event, you can check out OnePlus' event page for livestream info.
SEE ALSO: Best Smartphone of 2017