In today's social media driven digital era, almost everyone has tinkered with a photo editor at some time, whatever the need may be. The mere mention of a photo editor invokes the term "Photoshop" for one too many. Rightly so, it is exceptionally popular. But free? Absolutely not. Besides being ridiculously expensive, Photoshop is also a resource hogger, which gives you a solid reason to grab a free photo editor. If you're looking for a decent free photo editor for Windows, you are at the right place where our roundup of 10 of the best free photo editors for Windows will take care of all your needs.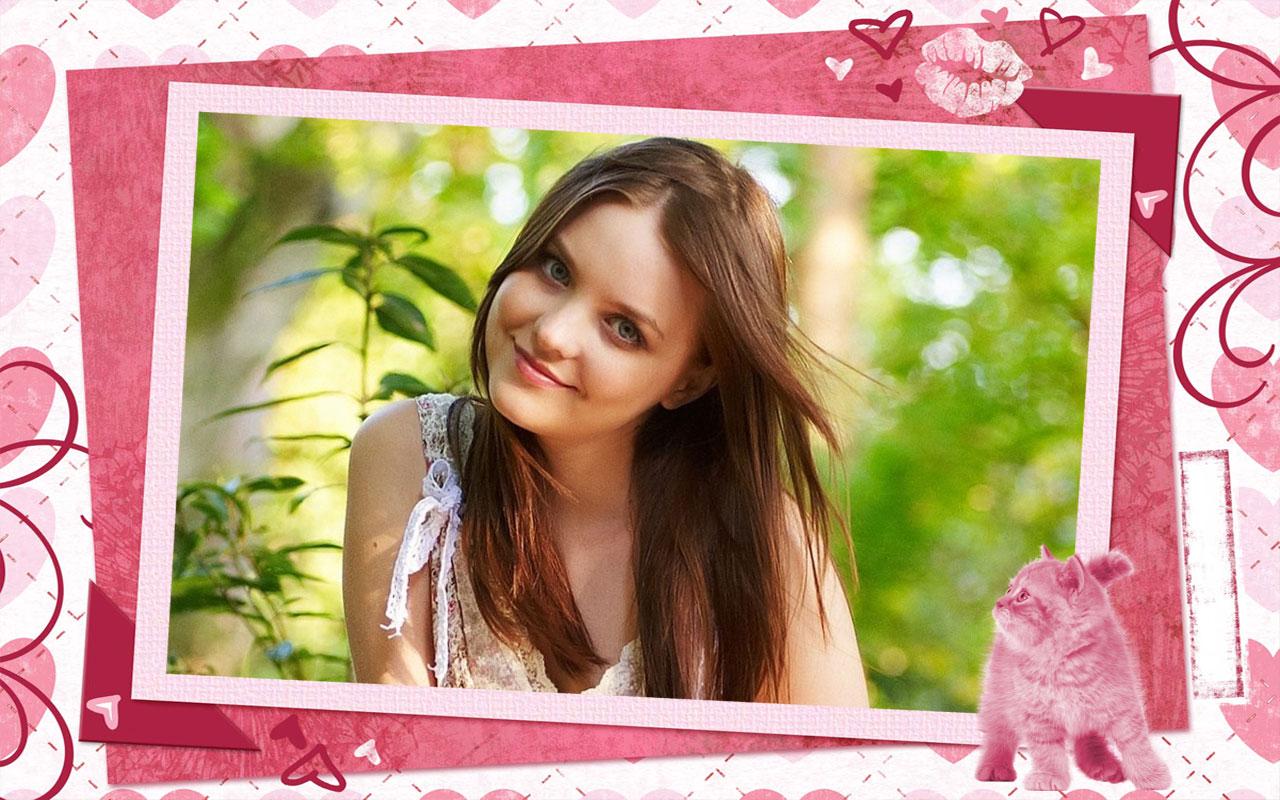 We homed in on these great photo editors based on various factors ranging from simple a user interface, to a range of special effects and productivity. These professional photo editors work on all Windows OS and we hope they will be worthwhile for those seeking a free and effective photo editor. You can download as many as you want if you like more than one. So, here's our roundup of the best free photo editing software for Windows 10, 8.1, 8 and 7.
10 of the Best Free Photo Editors for Windows PC Users
GIMP, also known as GNU Image Manipulation Program, is an open-source photo editor that brings an easy photo editing experience to the forefront for mobile users. GIMP boasts a customizable interface which lets you change the layout as per your liking and requirement. There is a single-click retouching feature that enhances photos in real-time. Not to mention some phenomenally cool GIMP Plugins, and wide support for a plethora of input/output file formats as well.
Moreover, thanks to its open source nature, GIMP has a thriving community of experts who can troubleshoot your problems, should they occur. If you are seeking ultimate level of productivity in a no-nonsense UI, GIMP is definitely one of the best free photo editors for Windows.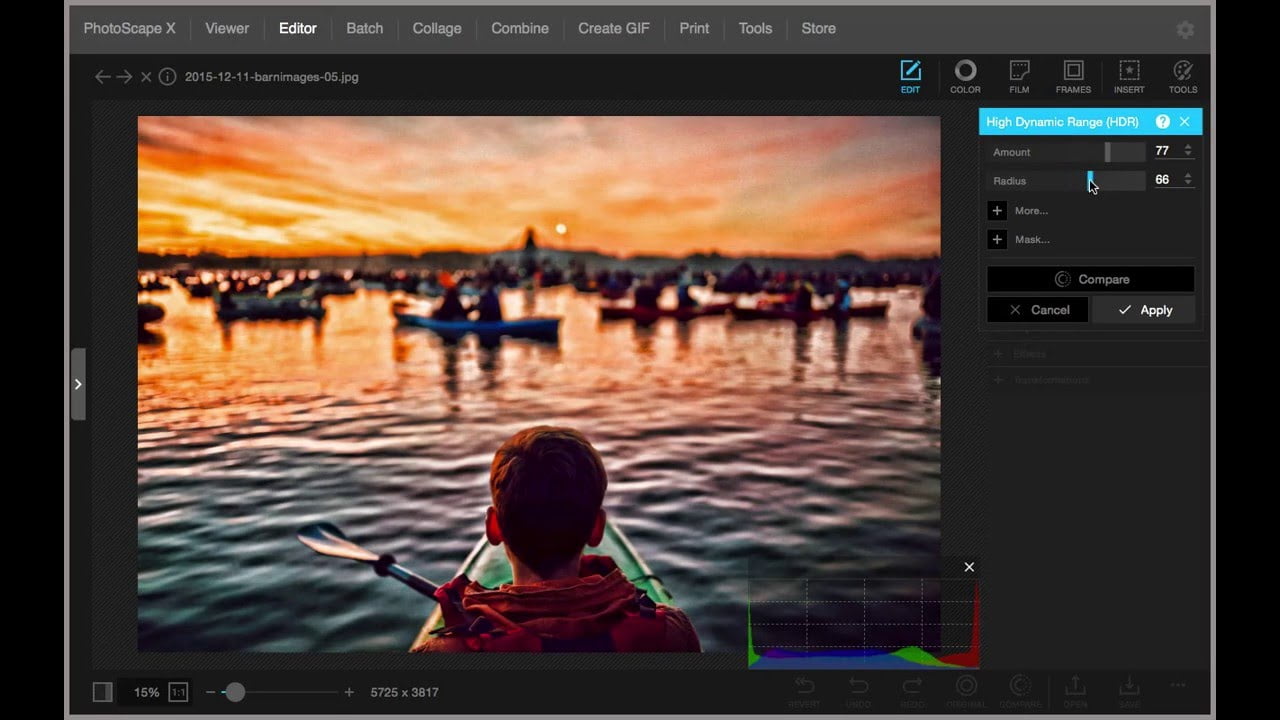 Photoscape X is a free photo editor for Windows 10 renowned as a nifty tool to create animated GIFs as well as a decent basic photo editor. Photoscape X stands tall compared to the likes of Microsoft Image Viewer, or other default photo editors. What separates Photoscape X from other editors is that it has a formidable cropping ratio and allows users to determine the final print ratio.
You can also use this photo editor as a photo viewer and it can do stuff such as batch editing, merging, etc. One the downside, you won't be able to add layers to your photos, but overall, it is a great option if you want basic photo editing with GIFs thrown in for a good measure.
Pixlr has already established itself as a popular online photo editor, but did you know that Pixlr is also counted amongst the best free photo editors for windows? Available as a free program for desktop users, Pixlr is indeed a reliable photo editor. Compared with Photoshop, Pixlr offers easy installation and a clean and simple user interface.
The Pixlr App for desktop lets you apply effects, creative fixes, overlays and borders pretty quickly. Despite the simple interface, Pixlr is also quite sturdy when it comes to churning out multiple images. However, to get more advanced features such as masking, Influence Panel, etc. you would want to buy the Pro version.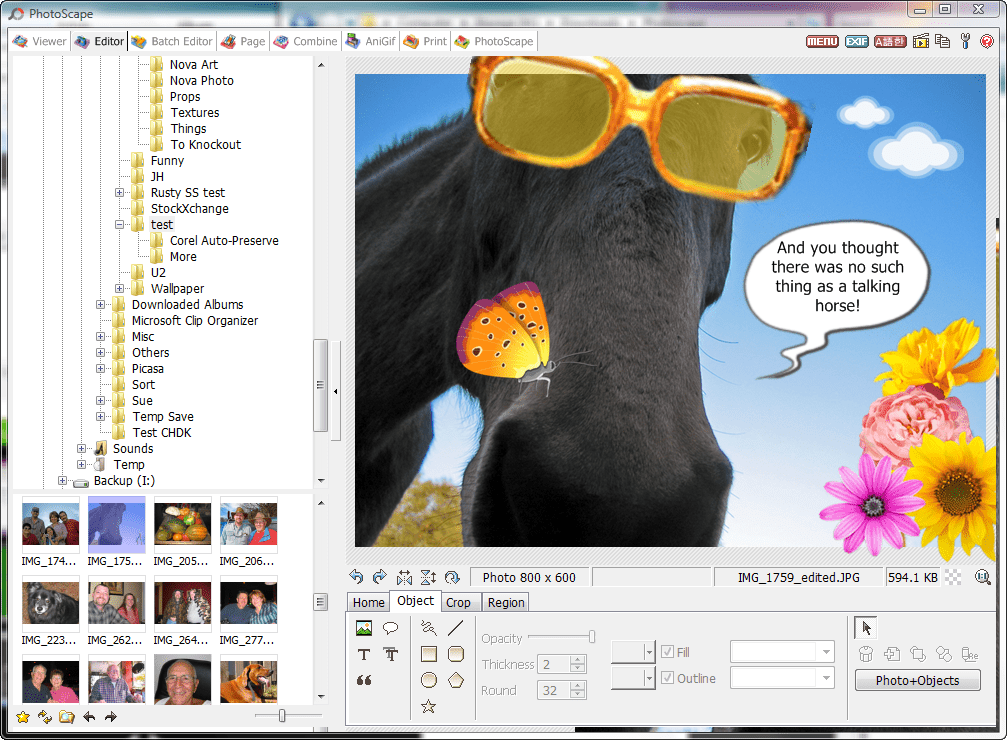 Ably assisted by a minimalistic user interface, PhotoScape blends together a lot of usable features without messing up with loads of toolbars on UI at all. PhotoScape can also be used as an app for simply viewing your photos and creating beautiful slideshows. Yes, it does have all the basic photo editing capabilities, and features batch editing too!
Everything is clearly defined in the UI, so moving onto the Batch Editor, Viewer, RAW Converter, or Animated GIF in a single click becomes a cakewalk. Moreover, you can easily view and edit your images without any distracting elements in the corresponding section.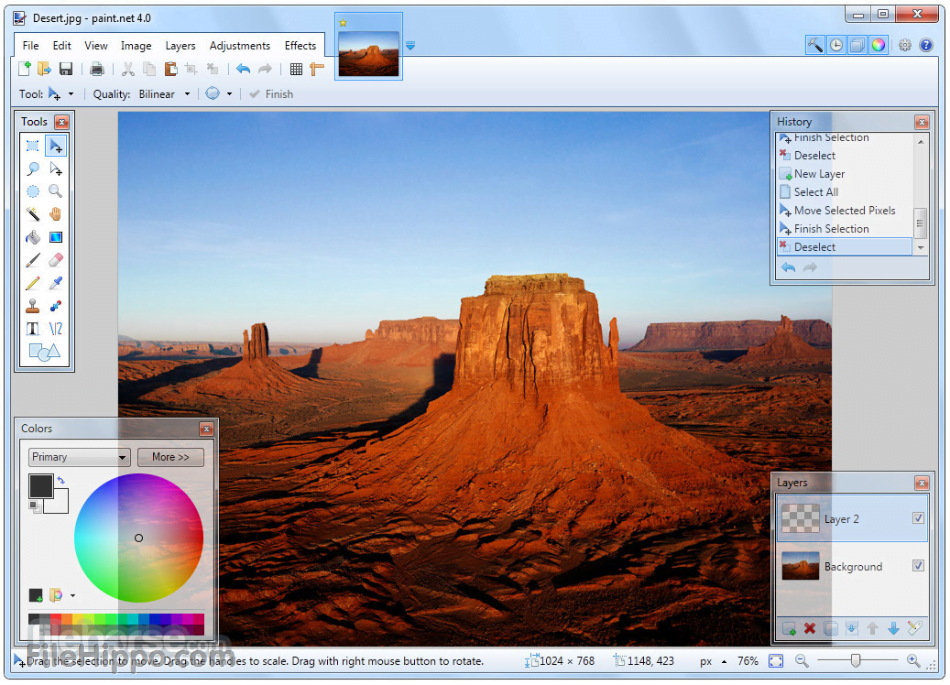 Don't mistake it for Microsoft Paint, whose name resembles this beast of a photo editor. Paint.NET is an innovative, and professional photo editor that edits your photos and other images swiftly. If you are seeking something remarkably better than Microsoft's Paint tool – but not as resource-heavy as Photoshop – Paint.NET is your go-to editor for basic cum professional photo editing.
Interestingly, Paint.NET works equally well in low-configuration & high-configuration systems. It is also feature-ridden and comes with in-built special effects, layer-support, unlimited history support to help you track and fix mistakes, etc. Moreover, the file size of Paint.NET weighs only a few MBs, so it is definitely a lightweight photo editor compared to others.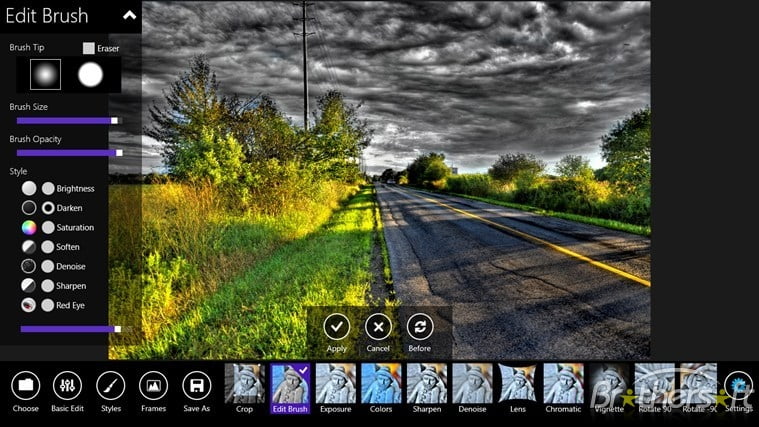 Another popular entity on our list of the best free photo editors for Windows, Fhotoroom delivers a comprehensive photo editor complemented by a well laid out camera app. It can also be used as a social network for sharing your photos with pals. Fhotoroom has evolved immensely over the years, and it proffers a fantasmic set of features to be endeared by everyone ranging from the casual photographer to the shutterbug-happy professional.
Furthermore, Fhotoroom has a solid collection of effects, but its Pro Tool feature sets it apart from other photo editors. The Pro Tool feature is loaded with effects such as colour splash, HDR filtering, Tiny Planets conversion, Tilt Shift, filter brush and more.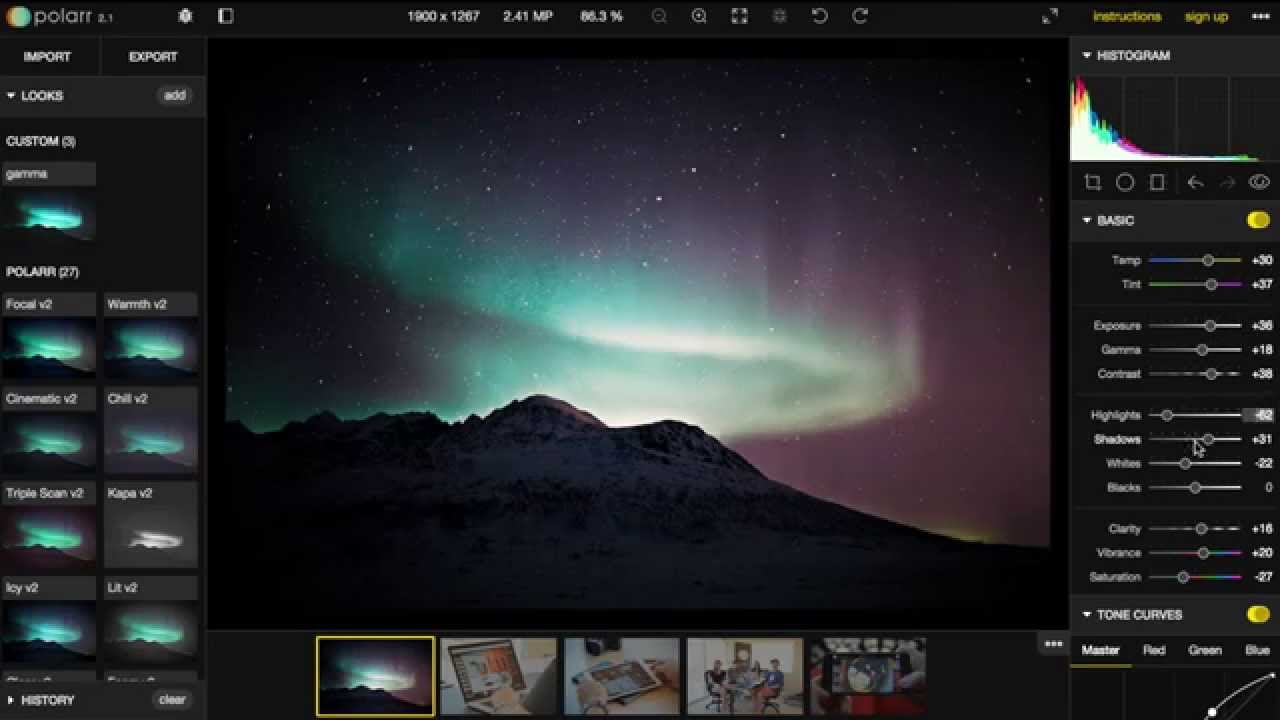 A fantastic Windows imaging tool, Polarr Photo Editor is a powerhouse photo editor for those who don't have much storage space to salvage. Polarr is renowned for proffering a pro-like editing experience and it just consumes around 4MB of storage space! That's what makes it ideal for tablets that are marred with storage space constraints.
What else injects Polarr into our roundup of the best free photo editors for Windows? Polar offers a gamut of adjustment tools that include the likes of vignette, saturation, hue, light, color, sharpening, curves, tone correction among others. Moreover, you can also do the usual image editing fare such as rotate, tilt, crop, image flip, noise-reduction, and apply a host of filters and special effects.
PicsArt is an all-in-one photo editor that also functions as a collage maker and sketch pad. Plus, it lets you access to a social network wherein you can share your images and connect with other photographers with shared interests. PicsArt offers minimalistic yet effective photo editing with features such as adjusting the brightness, saturation and contrast, rotating and tilting your images and cover cropping.
Further, PicsArt boasts dozens of effects filters that give your images a unique touch. Also, there are around 25 Magic Effects filters that you can use to transform your image into a splendid work of art.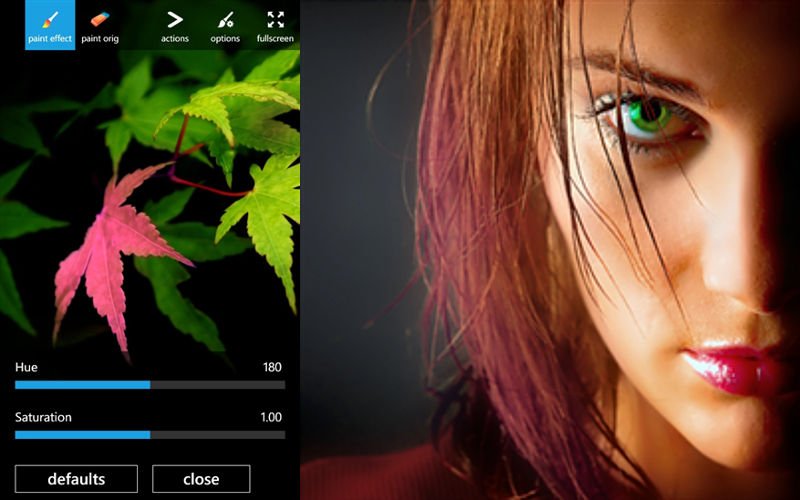 One brilliant app that constantly ranks high on the Windows Store, Fantasia Painter is a unique photo editor that can be used to edit existing images in the photo gallery on your Windows 10 system. Its USP lies in the ability to merge core photo editing tools with a painting app.
Some of its usual photo editing features include the likes of red eye fix, cropping, HDR filter, brightness adjustment, RGB balance, saturation, contrast, etc. So much so, Fantasia Painter also comes loaded with over 100 effects filters, ranging from vignette filters and color select filters to core artistic filters, all of which further customizable.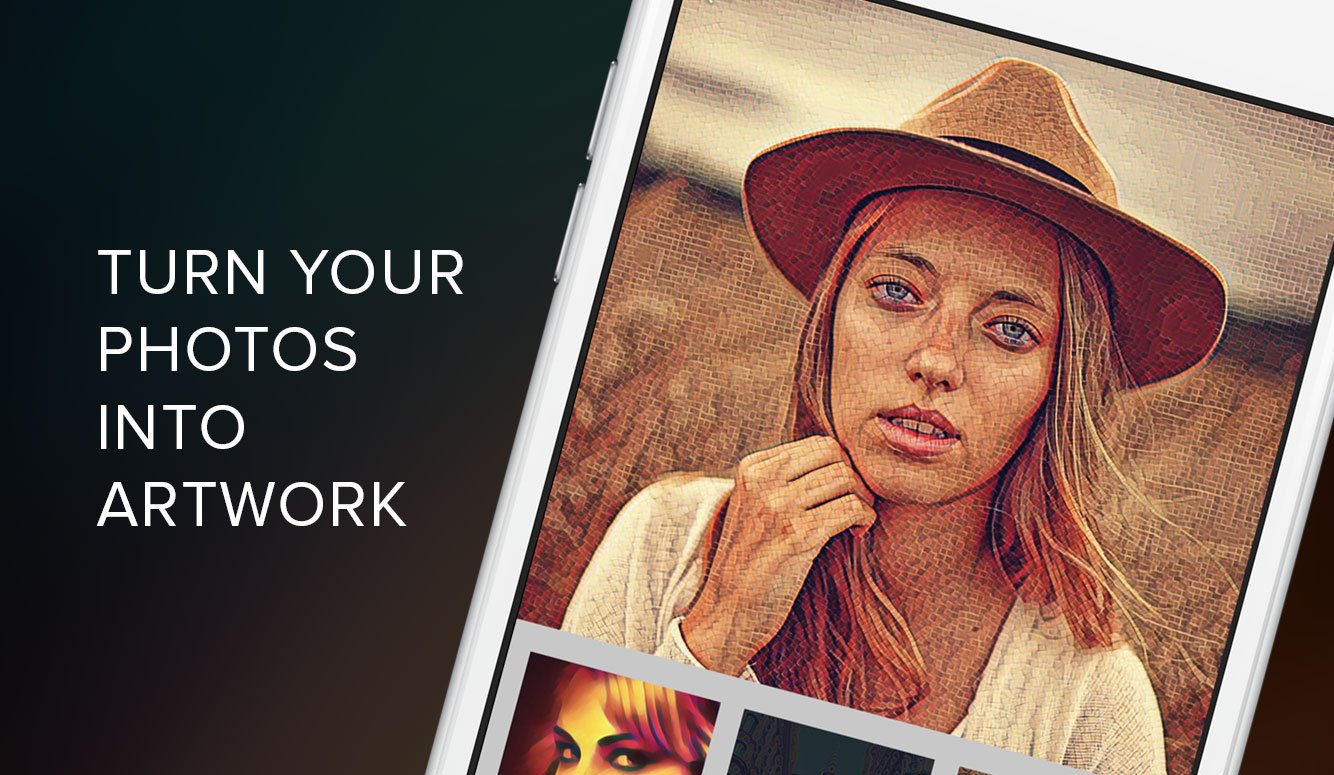 Rounding off our list of the best free photo editors for Windows, Matissa is a decent image editor that adds a little flair to your images in a fast and straightforward style. Matissa can add over 40 quick artistic filters ranging from grayscale to colorful brush strokes to your photos and takes just about 2.5 seconds to apply a single filter! Amazing, isn't it? Moreover, Matissa also comprises a Shaker Mode which can randomly choose a filter to apply for you based on the image. You can also share the edited images to your favorite social network.
And…that's a wrap! Did you like our list of the best free photo editors for Windows? Did we miss out on any free photo editors that you know of? Let us know in the comments.
SEE ALSO: Best Free Karaoke Software for Windows
SEE ALSO: 10 Best Free Photo Editors Online in 2019