Rumour mills were abuzz for long that Microsoft is working on a foldable notepad-like device and a patent earlier this year added fodder to the fire. However, a new patent has now leaked which confirms that Microsoft is indeed working on a secret Surface Notepad.
First spotted by MSPU, the patent has been filed by Microsoft Surface engineers and hints towards a "hinged device."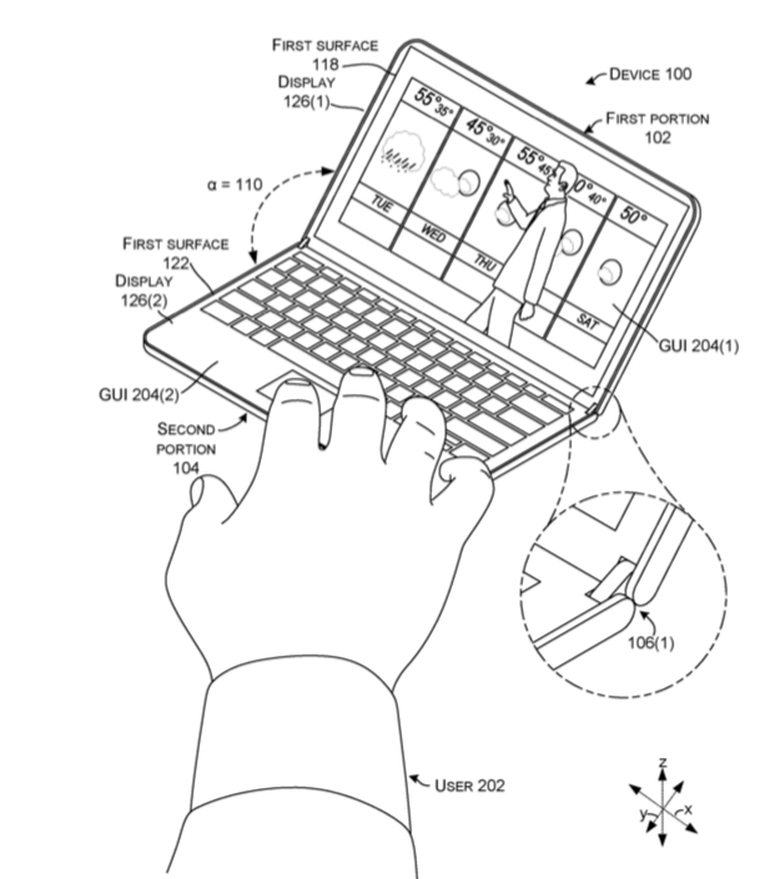 The new courier-like Surface Notepad has two separate screens and sections that fold together or can be stretched flat, akin to Lenovo's Yoga Book. A close look at the images reveals it can also be flipped over and used as a nightstand.
Further, the images showcase Microsoft could adopt a user interface that stretches across both displays. Not to mention, a trackpad and virtual keyboard on one section, with weather broadcast running on the other.
Previous reports have already suggested the new Surface Notepad would boast of two foldable displays as well as a stylus for taking notes.
SEE ALSO: Google AI finds a new Solar system with a record 8 Planets!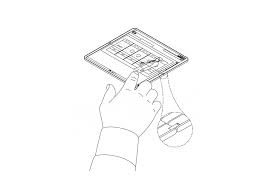 However, none of the leaked patent filing images show a stylus with the device. Although it must be noted that the filing, upon which the leak is based, appears to be mainly fixated on the unique hinge of the new Surface Notepad.
Remember, Microsoft is renowned for its focus on hinge details across a plethora of Surface devices such as the Surface Pro and Surface Studio.

What truly strengthens the validity of these leaked images is the fact that in the run up to the Surface Studio launch, Microsoft had filed similar patents for an all-in-one PC which eventually turned out to be 100% identical .
Henceforth, these leaked images could give us an insight into what possibly could be planned by the technology giant for its users. All the evidence, too, thus far points towards a hinged Surface Notepad.