Ever since its boisterous inception in 2014 for Prime members, Amazon's smart AI assistant, Alexa has been on an upsurge. It was rolled out in Echo devices & boasted a meagre 13 skills, but flash-forward to 2019 and Alexa has got over 95,000 skills and counting!
Currently, Alexa is also found in devices such as Echo Dot, Fire TV, Echo Show, Tap, and Fire Table and enabling Alexa skills is easier than ever. But, therein lies the conundrum.
How does one skim through a heap of never-ending Alexa skills and sort out the best Alexa skills of 2019 for themselves? By going through our list of the best Alexa skills 2019, of course!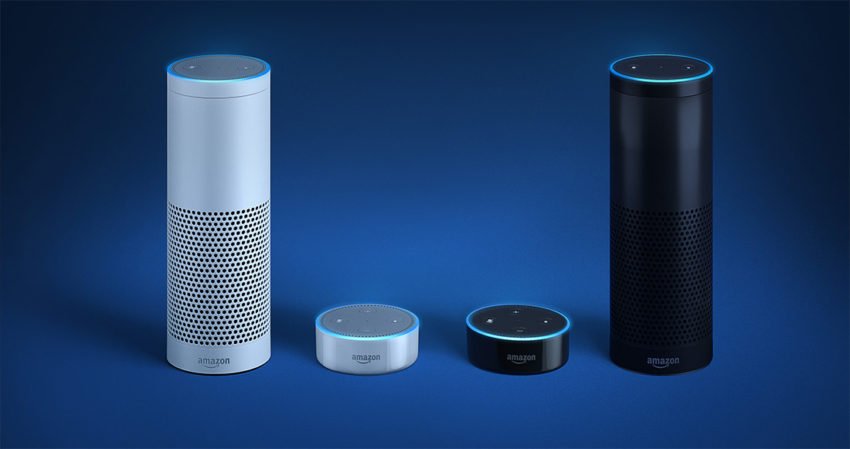 Truth be told, you can either search the Alexa app by categories such as Food and Drink, Kids, Smart Home, Weather or Lifestyle, or, you can simply check out our list!
Since Amazon's precocious AI assistant, Alexa has firmly established itself as the natural platform for the confluence of IoT devices of the future, more and more third-party developers are jumping on the bandwagon and creating skills by the minute. You would be delighted to know most of these new skills are on our list as well.
So, if you want to make your Alexa speaker more helpful, clever and entertaining around the house, our roundup of the best Alexa skills 2019 will definitely come in handy. Without further ado, let's get started.
90 Best Alexa Skills 2019 for Amazon Echo and Echo Dot Devices
Best Alexa Skills for Music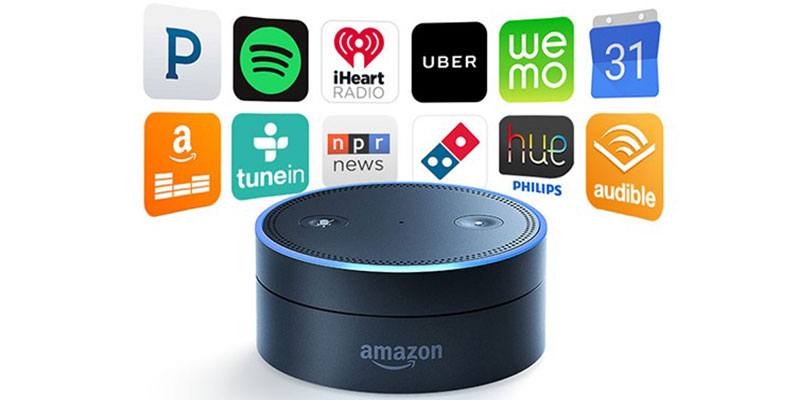 1. Instead of waking up to a bland "beep-beep, yada-yada" alarm, you can ask Alexa to play your favourite tunes from your dearest music genre, or a radio station at a fixed time. This works seamlessly with Amazon Music, TuneIn Radio, Spotify, Pandora, iHeartRadio and SiriusXM.

You can blurt out the following best Alexa commands (or, their variations) to start your mornings on a jovial note:

"Alexa, wake me up at 7 am every day to music"
"Alexa, wake me up to Oasis at 6 am"
"Alexa, wake me up to 80s glam metal at 8 am"

"Alexa, wake me up at 8 am to 90s Hits on TuneIn"
"Alexa, wake me up to The Beatles radio on Pandora at 8 am"
"Alexa, wake me up to Blues music at 7 am"
2. Without a doubt, Spotify is one of the best music streaming services in the world right now. And, with Amazon Echo at the helm, Premium users can take their Spotify experience up a notch by simply blurting out what music they want to listen to. Spotify can play any song based on a particular artist, playlist, decade, or even the current state of mind!
To activate Spotify, fire up your new smart home speaker and simply enable Spotify as your default music player and you're ready to roll. Better still, Spotify comes pre-loaded in all new Echo and Echo Dot devices.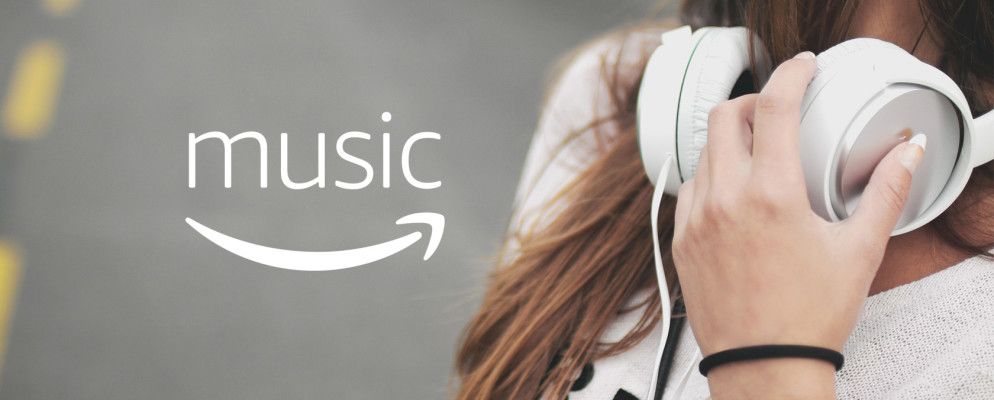 3. For those of you wielding an Alexa-enabled Sonos smart speaker, there is some great news in the offing. As soon as you have entered the Sonos skill, you can play any genre of music all you want. Want to play some sweet 'n frisky blues tunes in the kitchen? Or wanna turn up the volume in the living room? Summon Alexa and make your wish come true.

To enable Sonos: "Alexa, enable Sonos"
Best command: "Alexa, play blues in the kitchen"

4. Another nifty skill to keep yourself updated with all the latest music trends, 'Top Music Chart' can give a rundown of all the top rated music in the U.S. and a breakdown of this week's movers and shakers on the Billboard charts. Be forewarned, this skill is only for all the mainstream rubble, if you need underground music Spotify could help (to an extent).
To enable Top Music Charts: "Alexa open Top Music Chart"
Best command: "Alexa, what are the top albums this week?"
Best Alexa Skills for your Calls/Messaging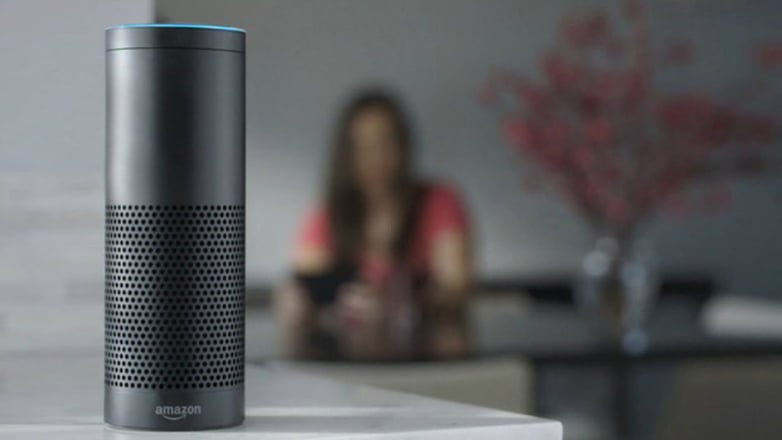 5. It is well-established Android smartphone users can send and receive hands-free SMS messages via the Alexa app. But, what about iPhone aficionados?
Well, they will need to use a third-party skill called 'Mastermind', which can not only take care of the usual fare, that is, sending and receiving SMS messages, but also help you track down your iPhone. Damn right, plus you can know details about its current battery stats, fire up Google Maps, turn on Bluetooth/Wi-Fi, and even send articles from your iPhone to Alexa! Sweet.
However, since Mastermind is in a beta stage, there are lots of people on the waiting list, so you might need to shell out some money if you want to jump the queue, just in case.
6. Currently Alexa doesn't have any access to your smartphone contacts due to default settings. Albeit the 'SMS with Molly' skill is quite handy as it gives users the leeway to dictate text messages to Alexa even when a smartphone isn't in vicinity. Basically, this skill is a must if you feel kinda lazy at times.
However, you will have to do some manual labour. Nothing intensive just setting up the skill by creating a profile (which is painless), and adding up the contacts manually (the hard bit). Also, I reckon frequent texters will be able to derive a lot of mileage out of this nifty skill.
Best Alexa Skills List for Food & Drinks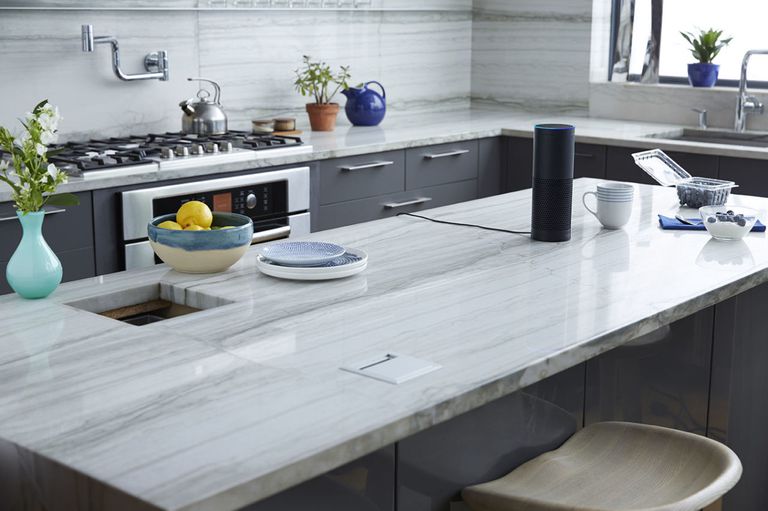 7. If you wanna get recommendations based on what you are eating, you can give 'MySomm' a spin. Basically, MySomm turns Alexa into your personal wine sommelier or "Wine Gal" since it comes with hundreds of food recommendations and has a smorgasbord of tips on what goes with everything ranging from goat cheese, bacon strips to tofu fried rice!
For instance, to activate the MySomm skill, simply blurt out "Alexa, ask Wine Gal to recommend a wine for pineapple pizza". You can fine tune your recommendations on similar lines.
8. Did you know that Alexa can get a pizza delivered to your heavenly abode in a jiffy? Oh yeah, good times like these are hard to come by. All you ought to do is to simply set up an Easy Order and activate 'Domino's Pizza' skill. So, the next time when want to order in, say "Alexa, open Domino's and place my Easy Order," & you can sit back relaxed because your food is on its way.
Moreover, the Domino's skill can keep you in loop about the whereabouts of your order via Domino's Tracker updates.
Note Pizza Hut revellers can cheer up as well for there is a 'Pizza Hut' skill too.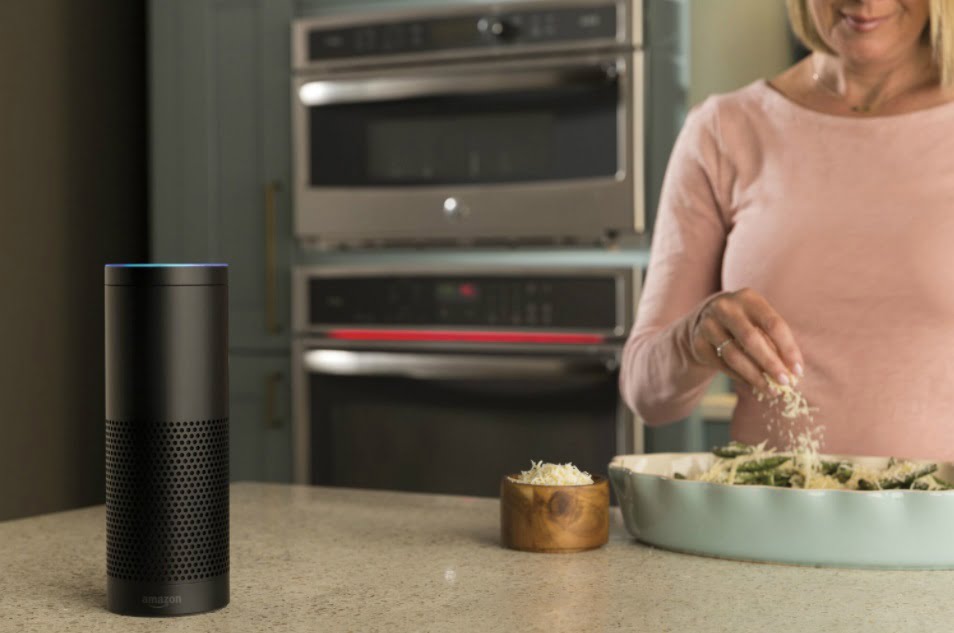 9. If you're a bit iffy about what to gorge on for dinner, you can select 'Campbell's Kitchen' skill which is one of many Alexa skills that can decide what's going to be on your platter. Users get to avail five new options each day from Campbell's Kitchen skill. As soon as you choose one, the ingredients and recipes are sent to your Alexa app. You can also try the Allrecipes skill to expand your pool of options.
10. Want to master the perfect Negroni Sbagliato cocktail to showcase that you are a connoisseur of refined taste at your house party? Fret no more, just enable 'The Bartender' skill and garner access to a variety of over 12,000 cocktail recipes.
Pro Tip: You can also ask Alexa to surprise you with a random drink. Good luck with that.
11. You can use the snazzy 'Meat Thermometer' skill to cross-check what internal temperature is best whilst cooking different meats and seafood. Simply say, "Alexa, ask Meat Thermometer what is the best temperature for roasted salmon?"
12. If you want to become a legendary masterchef in a short span of time, you might as well want to try the 'Best Recipes' skill for recipes and food recommendations. So much so, you can bump into "odd" recipes based on at least three ingredients and narrow down the results to breakfast, lunch or dinner as per whim. To start off, say, "Alexa, ask Best Recipes what's for lunch?" or "Alexa, tell Best Recipes I'm feeling hungry".
13. Craving some ready-to-eat snacks or a light meal? The 'Meal Idea' skill can provide recipe ideas that involve ingredients you already have in your pantry. For instance, some of its suggestions include the likes of exotic salad greens, goat cheese or canned beets. Nothing fancy here.
14. Wanna a keep a constant track of your calorie intake? Keeping a close tab on your calories is a must no matter whether you're trying to lose/gain weight, or just want to be an all-around healthy person. 'Track by Nutritionix' is one of the best Alexa skills of 2019 that can do it all for you. Just say, "Alexa, ask food tracker for my calorie report" or "Alexa, tell food tracker to log 2 glasses of water."
Now you can simultaneously log your calorie intake whilst preparing a meal and do away with the need to use any dubious third-party apps.
Best Alexa Skills for Help

15. Do you often run out of your precious contact lenses at inopportune moments? Need to grab that last pair of lenses before it is too late for work? Lo and behold there is an Alexa skill that solves all your visibility woes! Now you can immediately order replacement lenses whether you are in your bedroom or bathroom thanks to the 'Discount Contact Lenses' skill. To quickly place an order, simply say "Alexa, reorder my contacts with Discount Contacts".
Plus, when you order a replacement pair via a voice command you avail 10% off on your order! And oh you can also choose from different types of lenses from a plethora of top tier brands such as Bausch and Lomb, ProClear, Clariti, Biofinity, to name a few.
Bonus Skill Ever found yourself in a sketchy situation that might be too hard to stumble out of all by yourself? Well, 'Ask My Buddy' is a deft skill for people who could find themselves in a dangerous situation (a house fire, for example) where they can't access their phone. Ask My Buddy can easily call or message a specific contact, or all your programmed contacts swiftly in an emergency.
Note Ask My Buddy does not call 911 or any other emergency services.
Best Alexa Skills List For Fitness & Working Out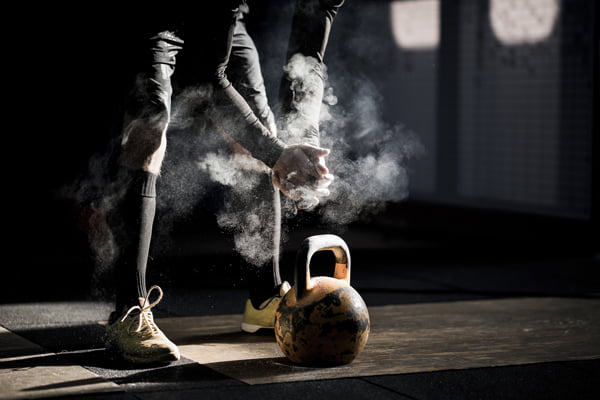 16. Wanna get your belly back in shape? Alexa's '7-minute-workout' skill is a great personal trainer that can whip your belly back into shape. Just say, "Alexa, start 7-minute workout," and the smart AI assistant will reckon a gamut of tested exercises that will improve your energy, enhance your metabolism, and slay excess fat. And oh, you can take breaks whenever you want, but no cheating!
17. If you're just getting into the realm of yoga, chances are you need a guru. And, what better guru than Alexa itself? Try the 'Yoga for Beginner' skill for getting an upstart. You will be able to learn seven essential yogic poses, such as tadasan and shavasan, which will massively improve your mental as well as physical strength, flexibility and balance.
Further, Yoga for Beginner talks you through each pose so that you don't miss the subtleties and do them correctly.
18. Planking enthusiasts rejoice! There is a skill called '5-Minute Plank Workout' that seamlessly walks users through five minutes of varied planks with a provision for 10-second breaks between each plank.
19. If you are too fond of wearing a Fitbit tracker on your wrist all the time, there is something in store for you as well. Thanks to the 'Fitbit skill', you can ask Alexa about your daily progress rate or how sound your sleep was the night before.
Word Before using this skill, you will have to link your Fitbit account. You can do it simply by going to the "Skill" page at alexa.amazon.com and then link your accounts.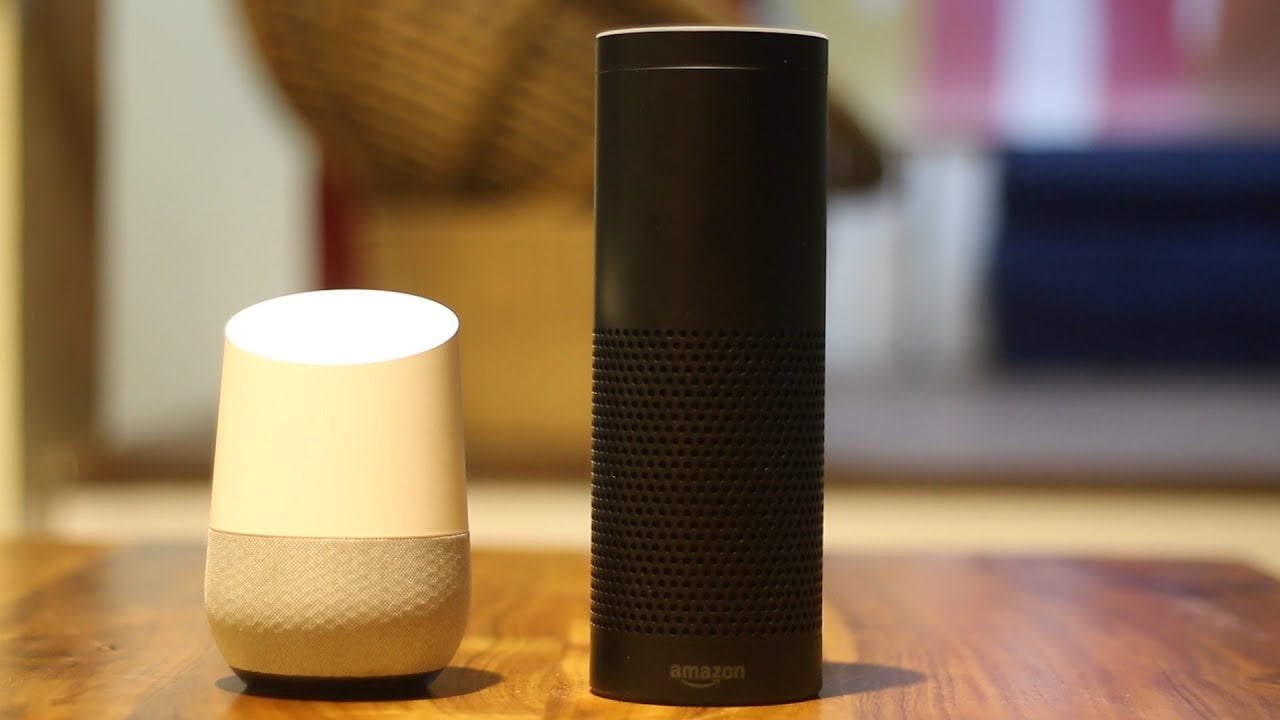 20. With the increasing need to integrate meditation as an integral part of our hectic lives, a skill such as 'Guided Meditations' can come in handy to provide you with quick and useful meditation routines that could range anywhere between three to eight minutes. If you don't fancy the current routine or want to skip over to the next exercise, just say, "Alexa, play next" and off you go!
21. Another nifty skill for meditation lovers, '1-Minute Mindfulness' is your chance to reclaim your mind after long, gruelling weekdays. This skill is about relaxing sounds and all around good vibes that only play for a minute, but they can refresh your mind from all the unwanted noise. Sanguine, isn't it?

To enable 1-Minute Mindfulness, just say: "Alexa, enable Mindfulness"

Best Alexa commands: "Alexa, open Mindfulness and ask for a peaceful meditation" or "Alexa, ask Mindfulness for a river meditation"
Best Alexa Skills List For Weather Updates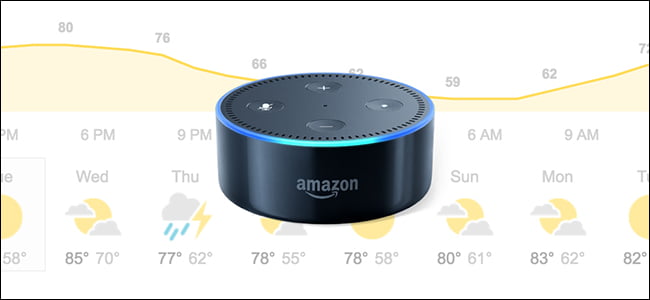 22. Not liking Alexa's default weather forecasts? Don't get yourself in a tizzy, you can enlist the help of the massively popular 'Big Sky' skill which can provide hyperlocal weather forecasts in a jiffy. For example, it can tell you about the prospects of when rain will start or stop at your location or dole out info about the wind speeds/direction and humidity levels. Albeit, this skill requires a small amount of setup to function properly.
23. The 'Feels Like' skill is especially meant for those who don't give two hoots about what the actual temperature is outside, rather they want to know "how it feels outside". To be honest, this skill might not be the best bet for everyone since it is all about gauging the wind chill when the temperature is less than 50 degrees Fahrenheit or 10 degrees Celsius.
Although it can also gauge the heat index when the temperature is over 50 degrees Fahrenheit/10 degrees celsius.
24. Raise your hands if you are one of those people who don't have any time for long-drawn out and droning weather forecasts that borderline grate on them ears. You might as well want to give 'Fast Weather' a spin, one of the best Alexa skills for weather updates. Simply say, "Alexa, fast weather" and you will get a straightforward forecast with no mindless words. Perhaps, something on the lines of, "Chance of rain. High: 52. Low: 24."
25. For those of you seeking local forecasts, a skill called 'Weather Sky' can provide incredibly minute breakdowns. For instance, if you want to know the exact sunrise and sunset times at your locale, Weather Sky works like a charm. In fact, it can also tell you what the weather was like a year ago from now! Oh boyo!
Note Alexa does give local forecasts by default, but they aren't always precise especially if you reside outside the U.S.

Best Alexa Skills List For Travel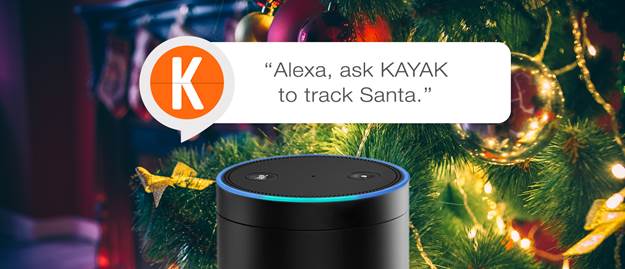 26. Usually, before going on a future trip to far off lands, it's prudent to do some research. And, what better skill can do it than 'KAYAK'? You can easily ascertain fare estimates simply by saying, "Alexa, ask KAYAK where I can go for $500" or "Alexa, ask KAYAK how much it costs to fly from Seattle to Yokohama?" Kayak will ask for additional info and instantly provide you with a gamut of lucrative options and pricing.
27. Ever wondered how convenient it get a gist of security wait times at the airport before leaving for your next flight? The 'Airport Security Line Wait Times' skill is a splendid addition to Alexa's skill ecosystem that can give you near-precise wait times for around 450 airports across the U.S. currently. Say something like, "Alexa, ask Security Line what is the wait time at JFK terminal 2?" and you are sorted!
28. 'The National Rail' (UK) skill is the perfect solution to the oft-discussed fickleness of British trains viz. delays due to snow forecasts, et al. This skill can not only check for train times, but also help Alexa speak out about what's up with the dismaying delays.
Moreover, you can set up your usual routes, and ask questions such as, "Alexa, ask National Rail what's my commute looking like?" and pat comes Alexas reply: "Disruption between Wakefield Kirkgate and Knottingley expected until 19:00!" Bloody 'ell!

To activate the National Rail, ask: "Alexa, enable National Rail"
Best Alexa command: "Alexa, ask National Rail to check today's commute"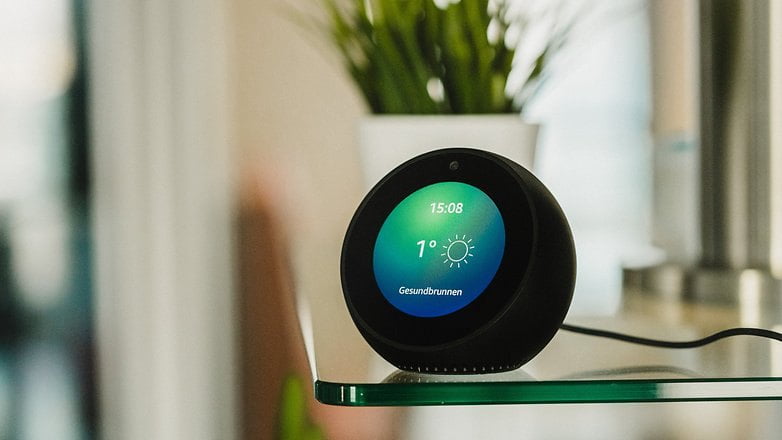 29. If you prefer underground commutes, you would want to take a gander at the 'Tube Info' (UK) skill for checking the latest line statuses and delay announcements. I reckon this skill can save you from being rammed in like a flailing sardine on an overcrowded underground carriage to mordor.
Plus, you can avail guidance on the best routes to take (or, avoid) if you want to escape the hustle and bustle.

To activate Tube Info, ask: "Alexa, enable Tube Info"
Best Alexa command: "Alexa, ask Tube Info for a status"
30. If you ever get lost in the colossal maze that is the New York City subway system, rest assured the 'NYC Subway Status' skill has got your back since it invariably checks the status of all subway lines. Moreover, NYC Subway Status constantly informs you about which ones aren't rated "Good Service" and if there is any problem with a particular line.

To activate this skill, say: "Alexa, enable Subway"
Best Alexa command: "Alexa, ask subway for the status of A train subway line"
31. San Francisco Bay Area residents can take respite in the fact that there is a slick skill for them too! The 'Bay Area Transit for Caltrain' skill can provide all the essential info you need at your disposal about BART and Caltrain, the two public rail transportation systems that can sometimes be combined to operate around the entire Bay Area despite the fact they serve totally different areas.
Figuring out all the timings through this hotchpotch is a tricky beast, hence the Bay Area Transit for Caltrain skill can help you ascertain when and where they'll come to a halt, and how they connect, etc.

To activate this skill, ask: "Alexa, enable Bay Area Transit"
Best Alexa command: "Alexa, ask Bay Area Transit for the next two trains from Palo Alto to San Francisco?"
Best Alexa Skills List for Entertainment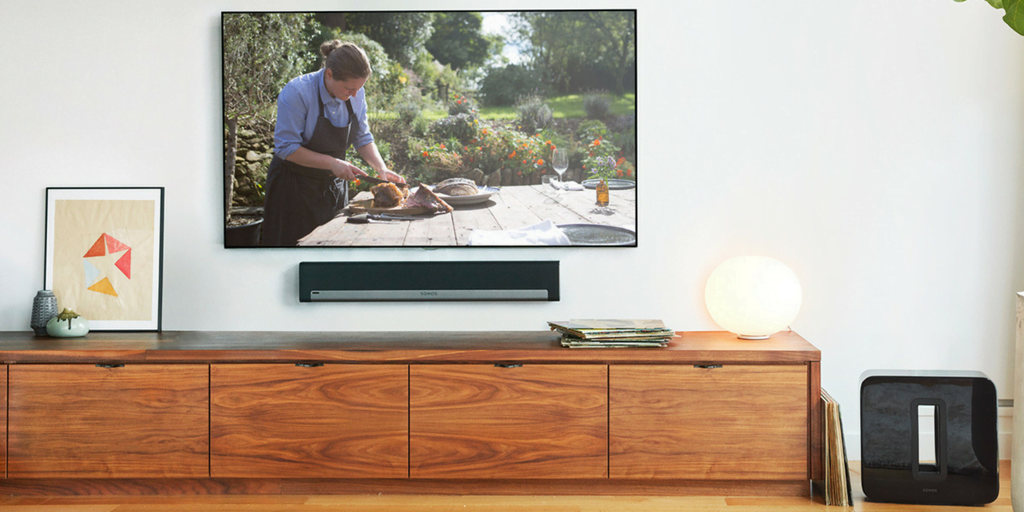 32. Seeking some great movie recommendations 'cause you are spending the weekend at home? Try the 'Valossa Movie Finder' skill that finds movies based upon context, genre and timeline. Wanna watch a cult martial arts classic? Wanna watch an action-packed film from a niche genre such as "Venom Mob"? You can use some of the best Alexa commands like, "Alexa, use Movie Finder to find martial arts movies from the 1980s" or "Alexa, ask Movie Finder what are the best Venom Mob movies."
34. Likewise, if you want to skim through hundreds of TV shows instantly, try 'TV Time' which can also tell you at what time your favourite shows air. In fact, you can also ask if movies starring your favourite actor(s) are coming on TV today or not. Simply say, "Alexa, ask TV Time what's on HBO tonight."
35. If you are a rare endangered species, that is, a history buff, the 'This Day in History' skill can be your best pal for a daily dosage of history lessons. Simply say, "Alexa, open This Day in History." To get specific information from the annals of history, simply say, "Alexa, ask This Day in History what happened on 18th June?"
36. Ever been fascinated by radio mysteries of yore? If yes, the 'Radio Mystery Theater' skill can come in handy for you. Simply blurt out, "Alexa, open Radio Mystery Theater" to start and say, "Alexa, previous," or "Alexa, next" if you wanna skip between episodes.
37. Alexa can help you doze off for a hundred years after a long winding day at work via its 'Free Ambient Noise' skill. You can fall asleep like a happy baby to several different ambient nature sounds/audio loops such as rain, thunderstorm, wind chimes, ocean, rain on a tent, babbling brook, and much more. Simply say something like, "Alexa, ask Free Ambient Noise for a list."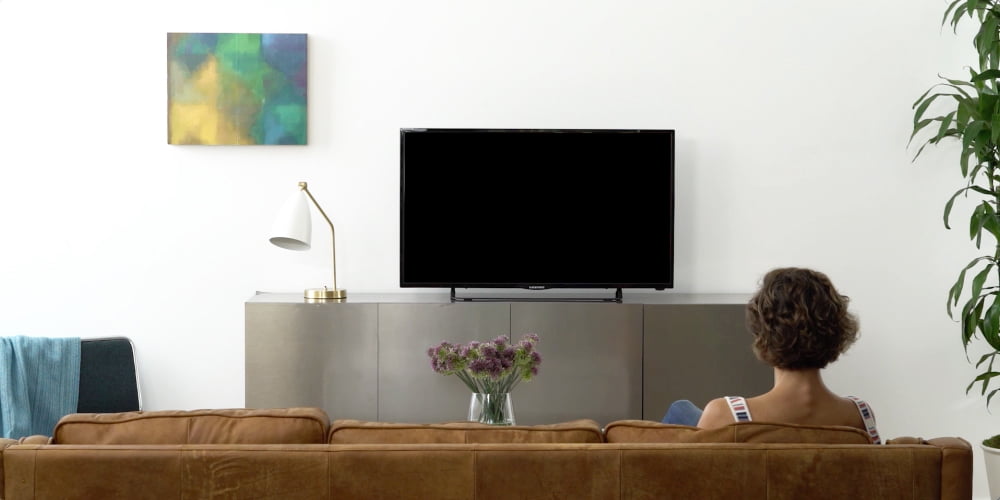 38. Factoid geeks rejoice for you can learn something very interesting every day! Yes, through Alexa's very own Reddit skill called 'Reddit TIL'! For non Reddit users, TIL stands for a subreddit called Today I Learned. All this skill does is pull one of the best TIL posts from the current top 25 and wows you with an incredible factoid. Woot woot!
39. Granted, skimming through content from over 20+ streaming services is a royal pain in the rear end. But, what if Alexa could end this travesty once and for all via its skill called 'Cinemate'? Want to find what movie is on which service? Ask the Cinemate app to sort it all for you.
You can also ask for trivia-worthy information such as what movies two actors have acted in together and outsmart your friends like a boss. Cinemate currently serves streaming services such as Hulu, HBO, Netflix, and Amazon Prime Video.
To activate Cinemate, say: "Alexa, enable Cinemate"
Best Alexa command: "Alexa, ask movie guide where can I watch Shutter Island"
Best Alexa Skills List for Banking & Finance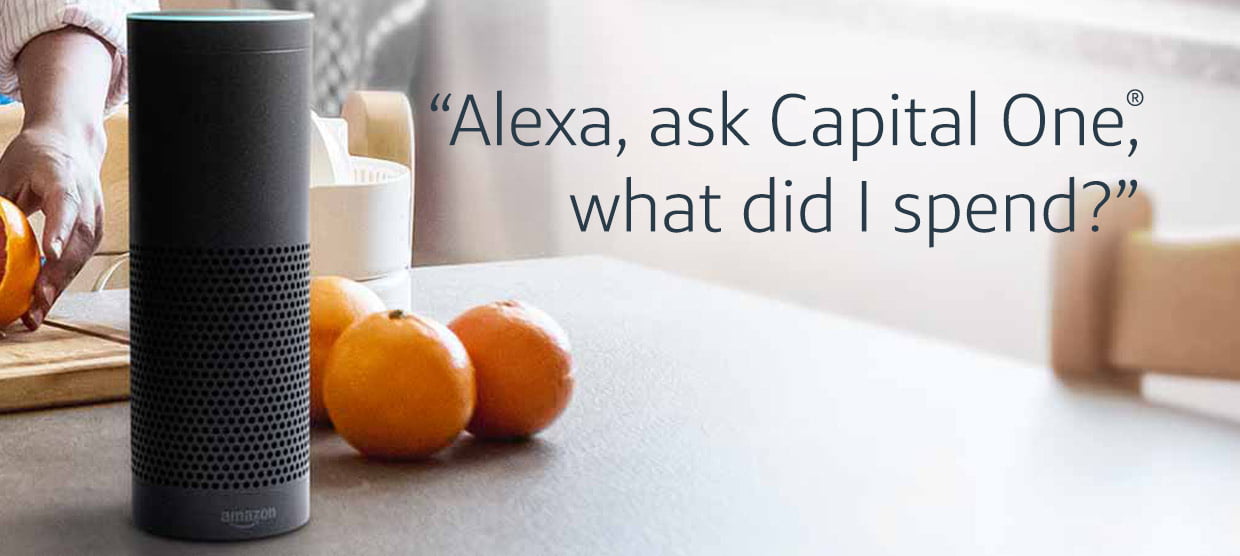 40. Exclusive to Capital One members currently, the 'Capital One' skill lets Alexa blurt out all your essential banking info to you such as current balance, credit card payment due date, recent transactions, cash on hand, and more. Just say "Alexa, open Capital One," and ask follow-up questions such as "Alexa, ask Capital One what did I spend?"
41. Want to be the new Wolf of Wall Street? Try the 'Opening Bell' skill and check stock prices anytime from the confines of your room. What's more, you can ask for a stock price using a company's ticker symbol. For example, say, "Alexa, ask Opening Bell for the price of Apple."
42. On the lines of Opening Bell, there is another nifty skill called 'TD Ameritrade' that can check US-traded stocks, major U.S. indices, mutual funds, ETFs, etc. Just say, "Alexa, ask TD Ameritrade for the price of Google."
43. With the bitcoin mania soaring new heights by being bullish (and volatile) every now and then, it is safe to have a cryptocurrency skill to keep a tab on your current investments during Alexa's Flash Briefings. Thanks to the 'Cryptocurrency Flash Briefing' Alexa can retrieve the current prices of various cryptocurrencies such as Bitcoin, Litecoin, Ethereum, and Ripple.
Best Alexa Skills List for Radio & Podcasts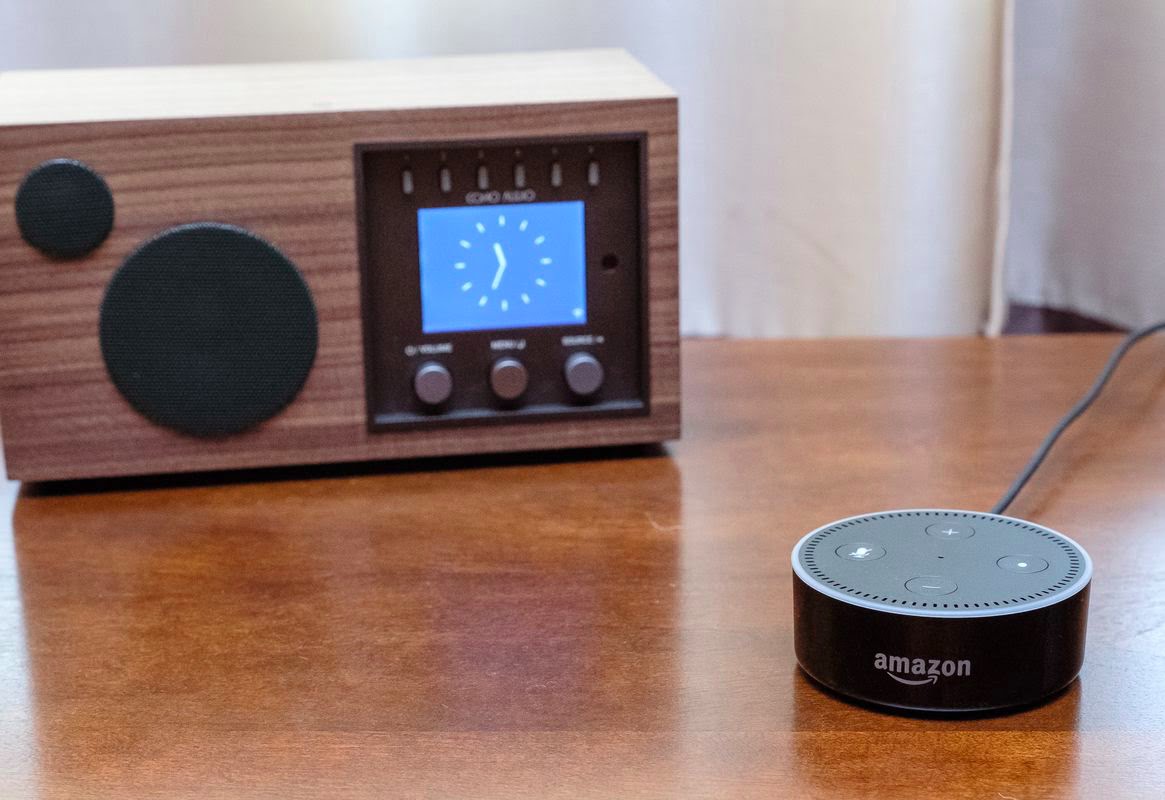 44. Since Alexa's inbuilt podcast credentials are slightly limited, a skill like 'AnyPod' can help power listeners to listen to a podcast, subscribe to their favorite podcasts, or even request a particular episode.
45. Likewise, if you are seeking more options for your daily dose of podcasts, you can use the 'Stitcher' skill for more podcast listening controls. Although, you need to link your Stitcher account for unlimited access to your favourite podcasts and playlists.
46. Don't know what to listen to on the radio these days? You think it's full of obnoxious music? Nevermind, try the 'Learn Something Radio' skill for pulling popular podcasts from Freakonomics, NPR, 99% Invisible, Hidden Brain and more.
47. There's a 'TED Talks' skill for motivation/inspiration seekers as well. Simply specify what sort of TED talk you want to listen to, and voila!
Just say, "Alexa, ask TED Talks to play the latest talk."
Best Alexa Skills List for Smart Home and Smart Car Integration
48. While Alexa does provide support for IFTTT, there is none for Yonomi even though it's a lot like IFTTT, but specifically designed for a smart home. So, you have to first enable the 'Yonomi' Skill. For starters, Yonomi can generate virtual devices for each scene that you want to create so that the command sounds very natural.
Best Alexa Command: "Alexa, turn on Sunset."
49. Wanna keep a tab on your car in the scorching summer/freezing winter months? Do it right away using Alexa's 'Automatic' skill. Basically, Automatic is a dongle that's installed in your car's OBD-II socket for connecting to your smartphone so that you can remotely track your car on the driveway (or garage).
For instance, you can ask for the current fuel level simply by connecting your Automatic account to Alexa and also check how far you have driven in a fixed span of time. Pretty cool, isn't it?
50. If you want to control your home entertainment system using your voice, check out the 'Harmony' skill by Logitech which will lend you the power to do so via a Harmony hub-based remote. You can blurt out stuff like, "Alexa, turn on Netflix" or "Alexa, turn on the TV," or "Alexa, turn on HBO."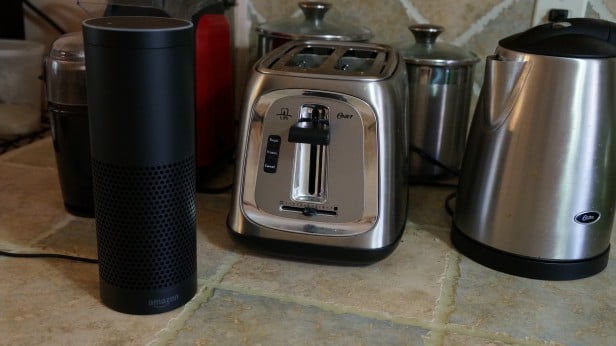 51. Since the Anova Precision Cooker has its own Alexa skill called 'Anova Culinary', you can polish your exquisite culinary skills using your voice. Anova Culinary can help find cooking guides for you if you say stuff like, "Alexa, ask Anova to help me cook Parmesan Meatballs." Or, you can also say this: "Alexa, ask Anova to increase the temperature by 5 degrees."
52. There is another slick Alexa skill called 'Joule' for Sous Vide cooking that can recall your best cooked meal in the past. Just say, "Alexa, ask Joule to cook Korean Fried Chicken like last time." Of course, you can also ask to set the temperature and check the status of your dish.
53. Now you can turn your Philips Hue lights on and off through Alexa thanks to the 'Hue' skill. As well as grouping multiple lights together into "Scenes" controllable by a single command, you can change their brightness too. However, be sure to give your lights unique labels to avoid confusion.
54. Alexa can also help you control Belkin's WeMo switches through the 'WeMo' skill that's pretty handy for turning on/off WeMo Light Switches, Plugs, etc. through your voice command.
55. If you own a Nest thermostat, you can now command Alexa to adjust the temperature without getting off the sofa through the 'Nest Thermostat' skill. Simply ask Alexa to set a specific temperature or turn up/down the temperature.
Best Alexa Skills List for Productivity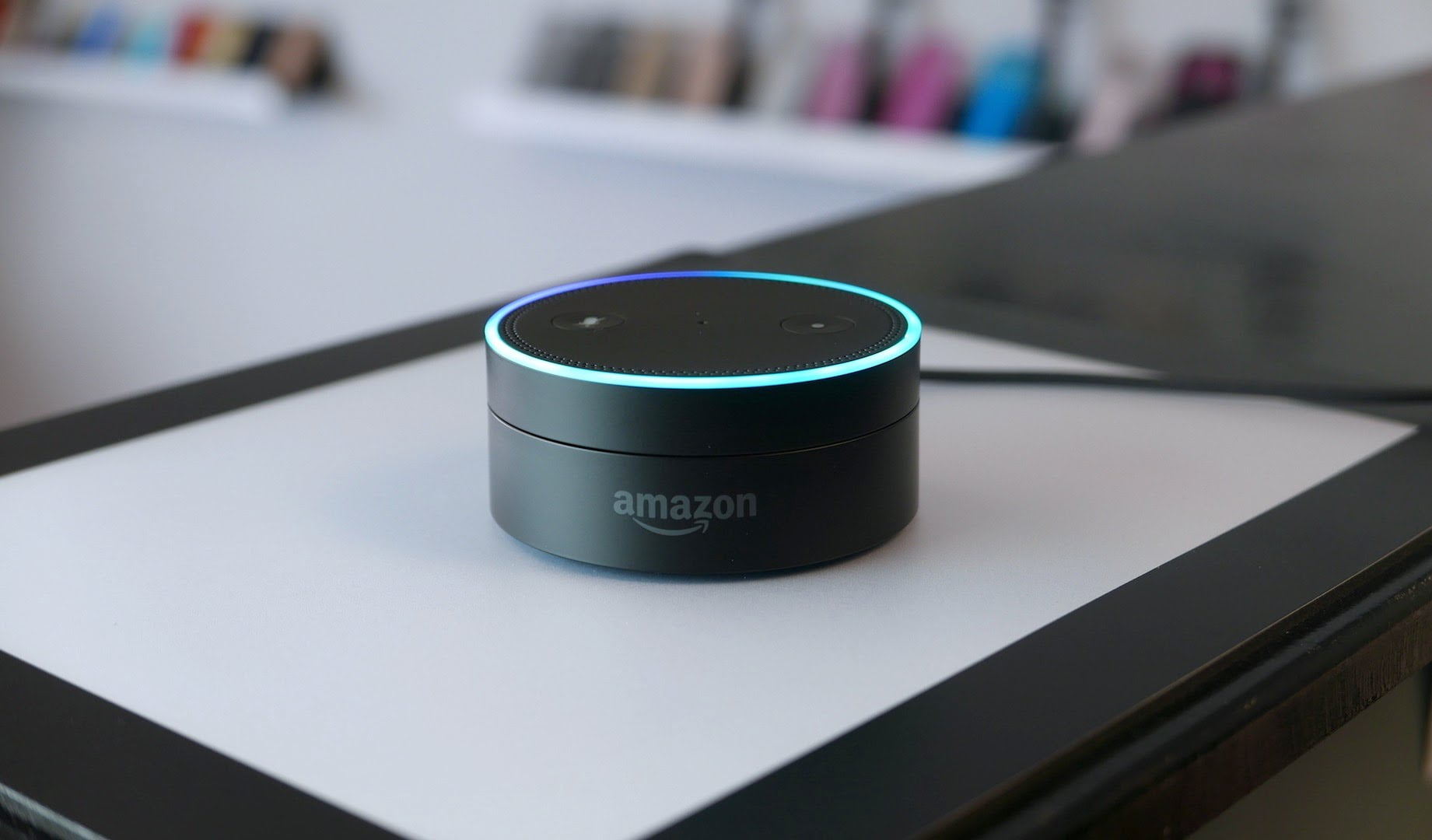 56. Even though IFTTT can come in handy for pushing additions to Google Calendar or your Amazon To-do List, you can also rely on the 'Quick Events' skill for adding events to your calendar.
Best Alexa Commands: "Alexa, launch Quick Events."
 "Alexa, tell Quick Events to add go to the grocery store today at 9am."
57. If you're a marketing professional or someone looking for some creative ideas, you can rely on the 'Giant Spoon' skill. However, just don't beat yourself up if those ideas aren't really otherworldly.
Best Alexa Skills for Ordering A Ride
58. Uber users can revel in the fact that there is a nifty skill for ordering their rides. Thanks to the 'Uber' skill, which once you have set up an account & furnished the payment details, you can simply ask, "Alexa, ask Uber to request a ride." The ride fare will debit from your account automatically.
59. Likewise, you can setup a account and fill in the payment details for Lyft as well via the 'Lyft' Skill. If you want to order a ride back from home just ask, "Alexa, ask Lyft how much a Lyft Plus from home to work costs." Here too, the ride fare automatically gets debited from your account.
Best Alexa Skills List for Games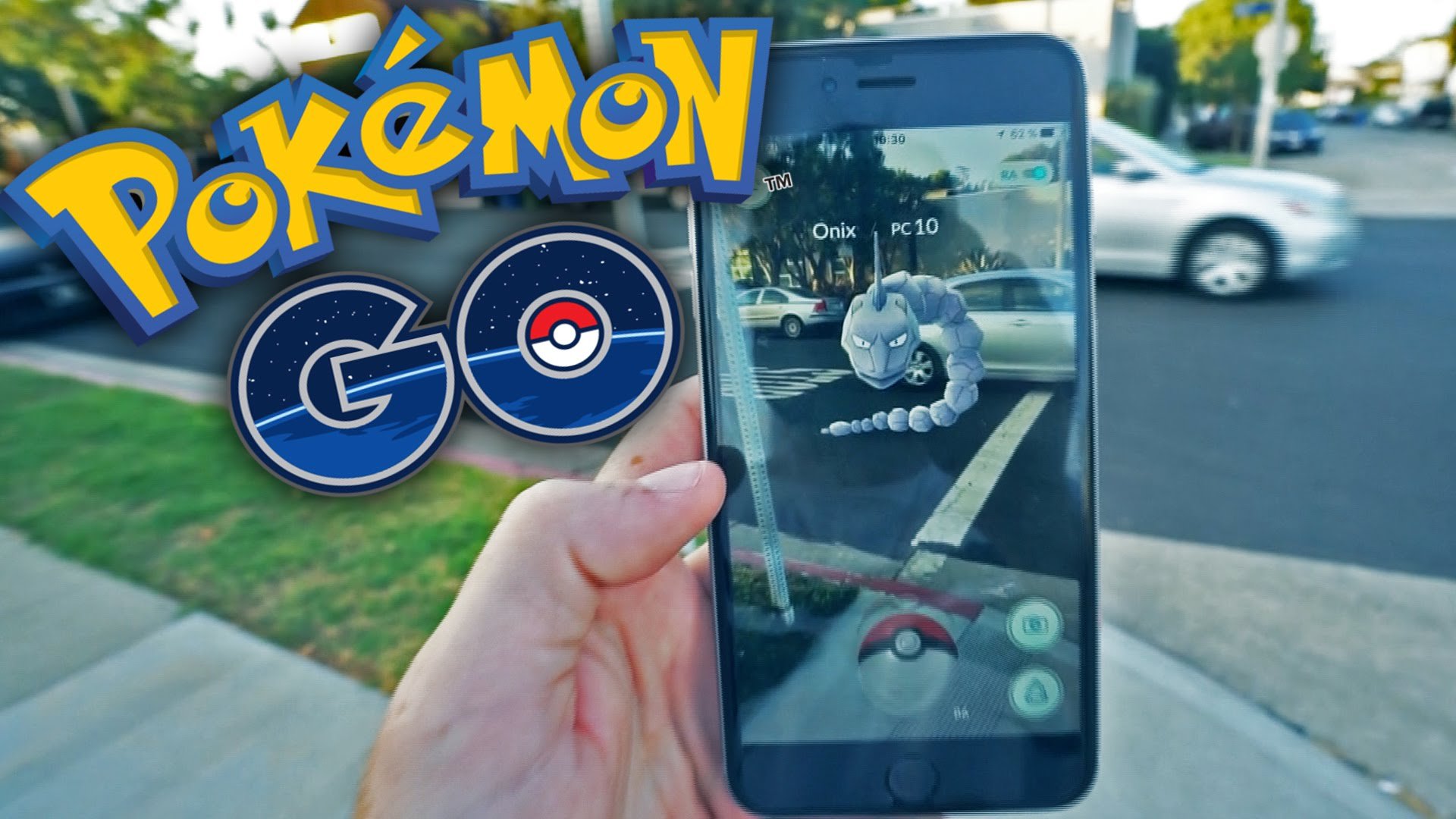 60. There is something in store for Pokémon fiends as well. Now you can up your Pokémon Go game by enabling the 'Trainer Tips' skill and learn more about a plethora of rare/evolved Pokémon.
Simply say, "Alexa, ask Trainer Tips to teach me something about Charmandar" or "Alexa, ask Trainer Tips what's weak against water" and garner info about your favorite Pokémons right away.
61. The eons-old Akinator game has got an Alexa skill too. Known as the 'Abra' skill, you can choose a character, and say something like, "Alexa, start Akinator" and answer the succeeding questions. You will soon find out Alexa slyly guesses your character accurately most of the time.
62. Batman fans can embark on a mission to decipher the real cause of death of Bruce Wayne's parents, Thomas and Martha Wayne. Created by Warner Brothers, 'The Wayne Investigation' skill is an adventure game for Alexa that is every bit intriguing.
Start off the game saying, "Alexa, open The Wayne Investigation" and follow the cues. Remember, every choice you make will affect the final outcome of the story. That being said, this game aptly suits the ethos of Alexa.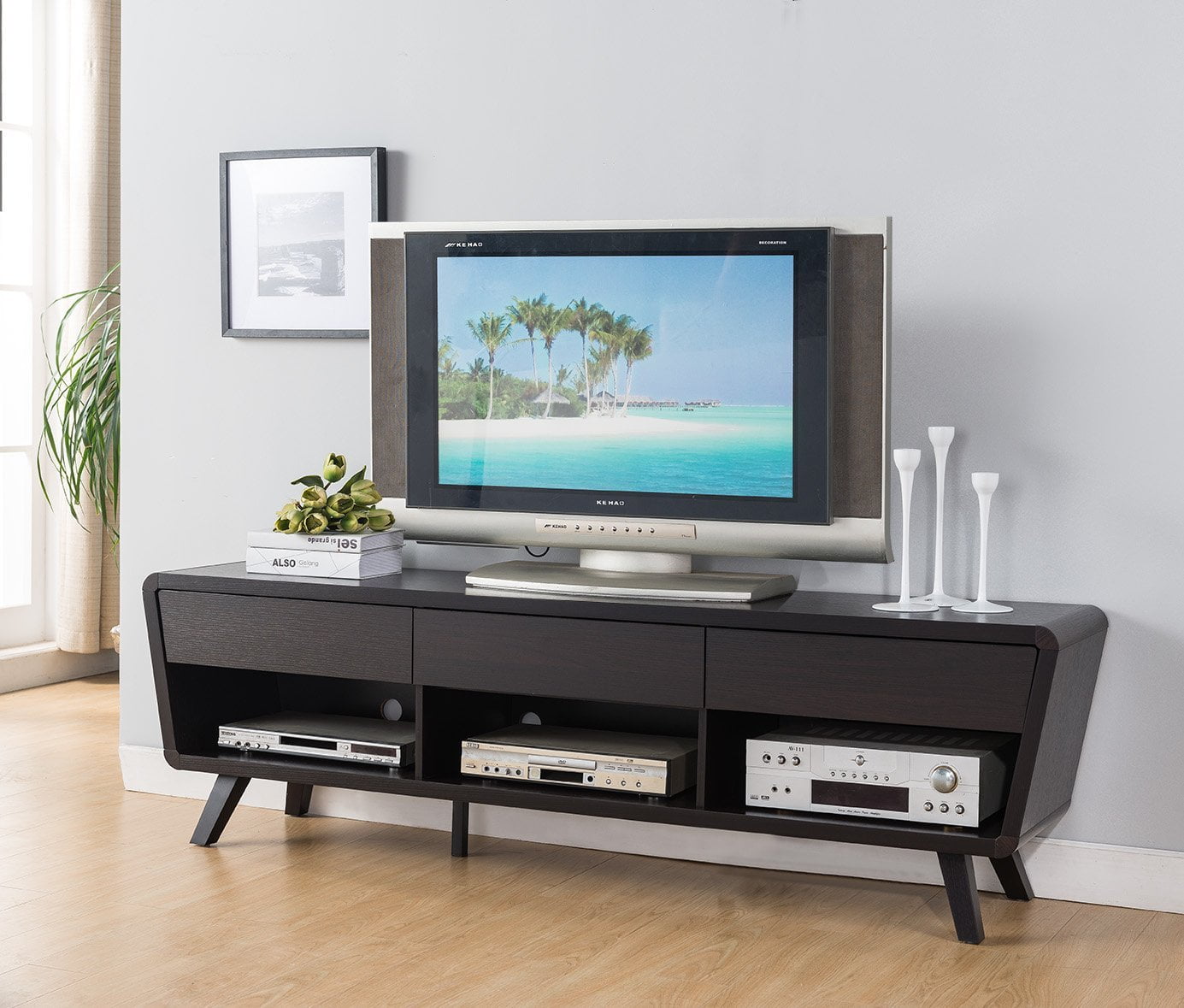 63. Similarly, you can prepare to lose yourself in the mythical world of dragons and wizards and whatnot in your downtime via 'The Magic Door' skill for the choose-your-own-adventure game of the same name.
64. Audio story enthusiasts can bask in the glory of the 'Earplay' skill where your audio responses affect the final outcome of the story based on your interactions. You can become a part of the radio drama instead of being a bystander by saying, "Alexa, start Earplay."
65. Lastly, Harry Potter fiends have not been left out either. The 'Potterhead Quiz' skill, for instance, will ask you to take a quiz (meant for muggles like us) and test your knowledge of the magical and mysterious Harry Potter realm.
Best Alexa Skills for Kids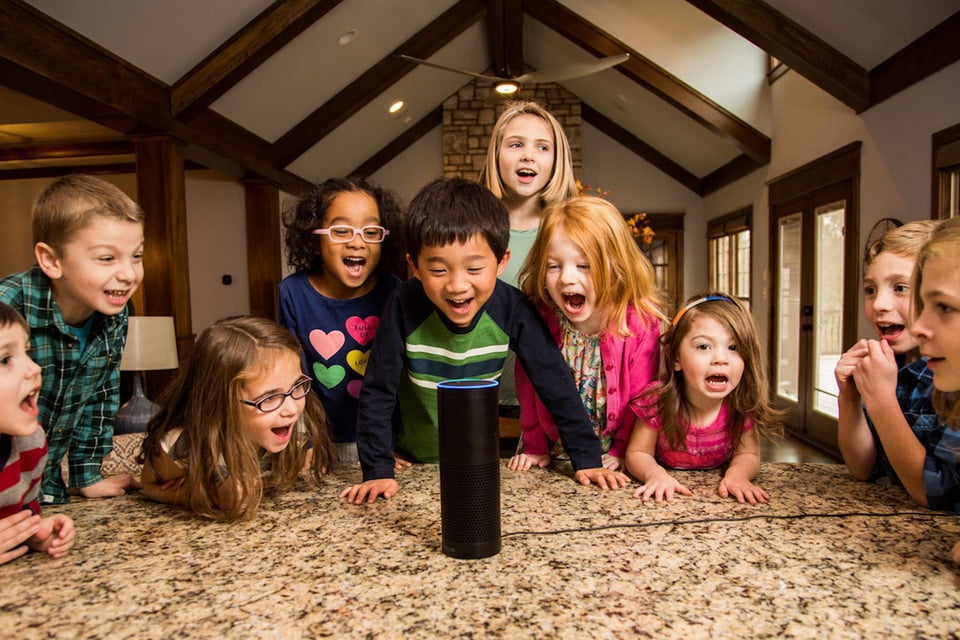 66. Parenting can often be a hassle if not done right. To reduce the after effects of the cumbersome "Goodnight Moon" reading ritual, Alexa's 'Short Bedtime Stories' skill can come in handy. It can not only take over this parenting duty, but also has a vast library of interesting stories for your child. Simply say, "Alexa, tell a bedtime story to [insert your toddler's name here]."
67. Another helpful skill that can step in and take care of your parenting duty .viz reading nap-worthy stories for your toddler, 'Amazon Storytime' can narrate beautiful stories to your child (aged 5-12) from Audible and Amazon Rapids app.
To get started with Amazon Storytime: "Alexa, open Amazon Storytime."
Best Alexa Command: "Alexa, tell Amazon Storytime to read me a story" 

68. Want your kid to take interesting Science quizzes and sharpen their brain? The 'Science Buddy' skill can toss up questions replete with basic physics, earth science and biology. There will be ten multiple-choice questions, with three options for each question. Get those gears in the brains turning and inculcate the genius within your child right away.
To activate Science Buddy, say: "Alexa, open Science Buddy"
Best Alexa command: "Repeat the question"
69. Find out if your kid has a creative bent of mind through the 'Drawit' skill that not only proffers them ideas, but describes how to bring an idea to life. Drawit will ask your child to guess what the subject is as swiftly as possible. All together, it is a great skill for kids, as well as for developing their creative minds at a tender age.

To activate Draw It, say: "Alexa open Drawit"
Best Alexa command: "Alexa tell Drawit to start a game"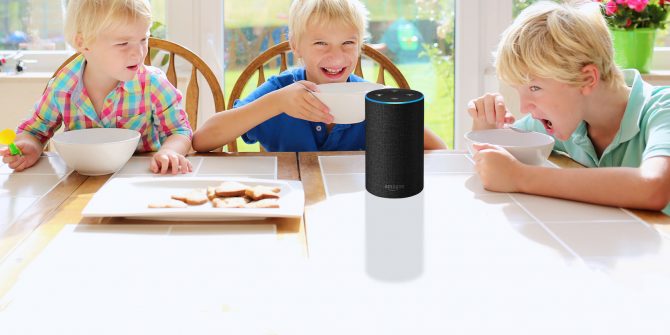 70. Want to recreate the sonic environs of a jungle for your kid's amusement? The 'Animal Sounds' skill can play the sounds of up to 30 animals, from same ol' pets a.k.a cats and dogs to more intriguing bears, sea lions, elephants, tigers and leopards.

To activate Animal Sounds, say: "Alexa, open Animal Sounds"
Best Alexa command: "Alexa, ask Animal Sounds to visit the Tiger"

71. What would a list of the best Alexa skills 2019 for children be without a mere mention of fart noises? Childish and immature as it may sound, the '4AFart' skill ensures there is never a dull moment in your household as it lets Alexa rip one out for the team. Of well.

Plus, this skill proffers "creative" on-demand fart noises. I am pretty sure your kid(s) will love it. And, you? Doubt it.
To enable 4AFart, say: "Alexa, ask for a fart"
72. Here's a skill to keep your kids preoccupied. 'Panda Rescue' assigns the role of lead carer to your child for a rescued Panda. All you ought to do is to check in every 3-4 days to ensure that your kid has made good choices and the Panda is well cared for.

To enable Panda Rescue, say: "Alexa, open Panda Rescue"
73. Another bedtime storyteller on our list of the best Alexa skills for kids, 'Short Bedtime Story' skill can not only read bedtime stories, but also tailor those stories to your children by customizing the names of characters in the stories.
Best Alexa Skills for Sports Enthusiasts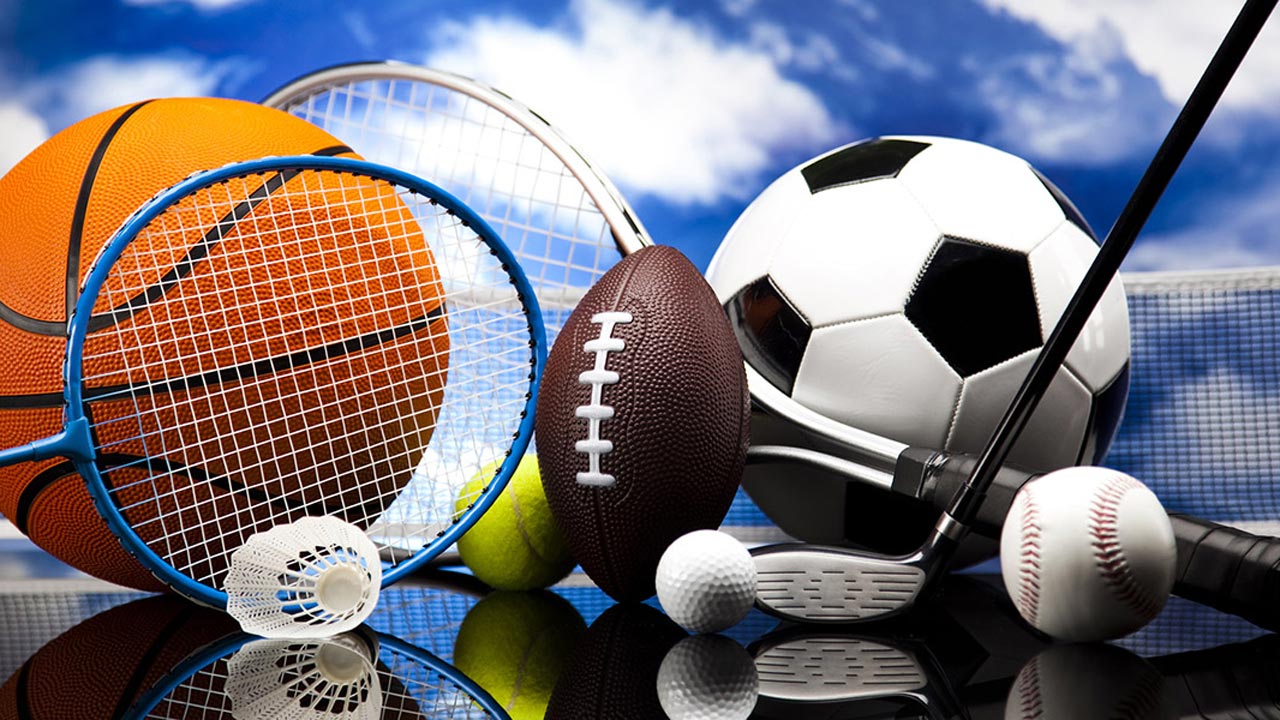 74. Wanna be the first one to be in loop about the latest MLS standings even when you are multitasking? You can do it straight away with your Amazon Echo or Echo Dot. Go to the menu of Alexa app, tap Settings and in the Sports Update section, search for your favorite teams and off you go.
You can know the all latest score lines and upcoming fixtures for NHL, NBA, MLS, NFL, MLB, and all other American sporting events too. Just say "Alexa, give me my sports update."
75. EPL fanatics needn't worry either. 'E.P.L Matchday' is one of the best Alexa skills of 2019 that lets you in on the latest EPL frenzy, standings, scheduled fixtures, scorelines and more.
76. When it comes to sports, getting cricket updates can be a daunting task. For starters, they drag on for hours and hours (barring T20s) and even days for test matches. Here, 'Cricket Info' skill comes to your rescue. So, to check in on the score, say: "Alexa, ask cricket info to get the score update".
Best Alexa Commands: "Alexa, enable Cricket Info"
"Alexa, ask cricket info to get detailed score for England" for a minute-by-minute synopsis.
77. The massive world of sports produces many a great sporting feats in the form of goals, home runs, slam dunks and touchdowns that are hard to keep a tab of all the time. Hence, the 'ESPN' skill is your go to fix for a daily dosage of sports news delivered from some of the minds behind the hit SportsCenter show.

To enable ESPN, say: "Alexa, what's my Flash Briefing?"
Best Alexa Skills for Language
78. Want to find out the meaning of seemingly complex words that are hard to spell or pronounce? From isthmus to schadenfreude, you can enhance your vocabulary with the snazzy 'Word of the Day' skill. As well as providing definitions, this skill will also tell you about the proper placement of the specific word in a sentence.
79. Want to learn an exotic language? Now you can translate the meanings of words as well as full sentences through Alexa's 'Translated' skill.
Best Alexa Commands: "Alexa, open Translated"
"Ask, Translated to say it's a wonderful sunny day in Japanese"
Best Alexa Skills List to spice up your Fun Quotient
80. In the mood for brushing up your mild burn-inducing put-downs? Open the 'Roast Master' skill and hear witty one-liners like "Hey, your village called. They want their hillbilly back."
To enable this skill: "Alexa, ask RoastMaster to insult me."
CAUTION You need to be a thick-skinned vertebrate.
81. Fond of wordplay and bizarre things that are about the deeeeeep stuff? Take 'Philosoraptor' for a spin. Simply say, "Alexa, open Philosoraptor" to hear wisdom-inducing things like, "If camera lenses are round, why do pictures come out rectangular?" or better still "Why are lenses always round in shape?"
82. Hipster jokes are never passé, so you might as well want to try Alexa's 'Hipster Jokes' skill to lighten up your mood in a jiffy if you love laughing at the expense of others. Prepare to hear jokes such as, "Hipsters hate rivers. Too mainstream" or "If some trees fall in the forest and there's no one around to hear it, does a hipster still buy its album?"
83. What would a list of best Alexa skills of 2019 for Humour be bereft of the clichéd 'Dad Jokes' skill? Tickle your funny bones with the ultimate Dad Jokes wisdom and prepare for the slaughter with sayings like, "What do you call a fake noodle? An impasta!"
To enable, say: "Alexa, hit me with a dad joke"
84. Did you know your state-of-the-art Alexa speaker can use the 'Fart Detective' skill and harness the power of science to rein in anonymous farters? Simply say, "Alexa, ask Fart Detective who farted" and Alexa will suss out the poisonous flatulence-spreading criminal and shame them in no time.
85. Bad jokes are always in vogue and what better way to hear them than Alexa's 'Bad Jokes' skill? For fans of puns and cringe-worthy jokes, this skill is the thang.
To enable: "Alexa, open Bad Jokes"
Best Alexa command: "Alex, tell me a bad joke"
86. If you are a devout "Pirates of the Caribbean" fan or someone intrigued by pirates of yore in general, Alexa's 'Pirate Translator' can brush up your pirate lingo. Pretend to talk like a pirate everyday for the lulz. Simply ask Pirate Translator to translate "Where is my breakfast?" and you'll get something like "Ahoy, where be me grub?"
To enable: "Alexa, open Pirate Translator"
SEE ALSO: XBox One will soon support Alexa
Best Alexa Skills List (Miscellaneous)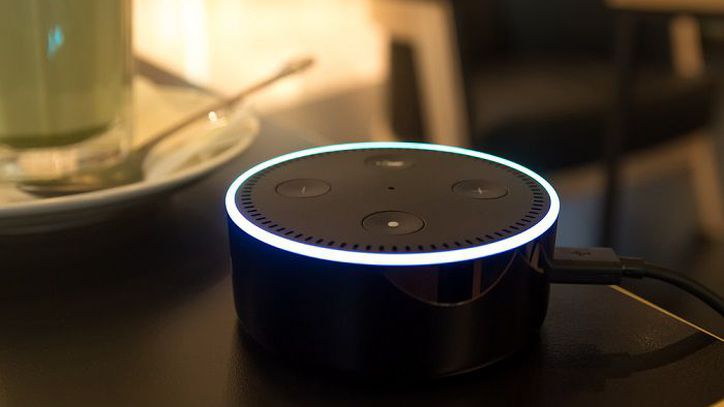 87. Now ensure the intonation of each guitar string (from the low E to the high e) by enabling the 'Guitar Tuner' skill. It also comes in handy for good ear training as Alexa plays a tune and you need to play along and hit the right notes until they sound identical.
88. Alexa Skills are constantly evolving as more and more new skills are being added to the Skills section in the Alexa app. Interestingly, to skim through a barrage of skills, there is a skill called 'Skill Finder' for discovering new skills.
Best Alexa Commands: "Alexa, open Skill Finder"
"Alexa, tell Skill Finder to find me the skill of the day."
89. Misplacing your phone inadvertently in the depths of the couch is very commonplace even when you are ultra-cautious. After all, it is a sneaky lil' tool. With 'Where'sMyPhone' skill, Alexa can ring your phone so that you can gauge the direction of the buzz and find it.
90. While AI chatbots are on an upsurge, Alexa too has joined the bandwagon with the 'Chat Bot' skill for the collaboration and messaging service Slack. All you ought to do is to link your Amazon account to your Slack account to post to a particular channel. Just say something like, "Alexa, tell Chat Bot I want to post hello world to Random."
And…that's a wrap! Did you like our roundup of the best Alexa Skills 2019? Did we miss out on any useful skills that you know of? Sound off in the comments.
SEE ALSO: Greatest Alexa Easter Eggs: 250 Funny Things to Ask Amazon Echo
SEE ALSO: Amazon DeepLens AI Enabled Video Camera is now on Sale