Every year smartphone manufacturers come up with a gamut of nifty features and improvements. In early 2017, LG for the first time ever introduced a full vision 18:9 aspect ratio display with HDR playback support in a weird-looking bezel less smartphone. Since then, that phone is counted amongst the best bezel less smartphones till date.
Initially, it received a lot of backlash and negative reviews due to being the odd one out as well as a lot of backlash over the usability of the screen. But, soon Samsung followed suit and came up with its own 18:9 display smartphone now known as the Samsung Galaxy S8/S8+.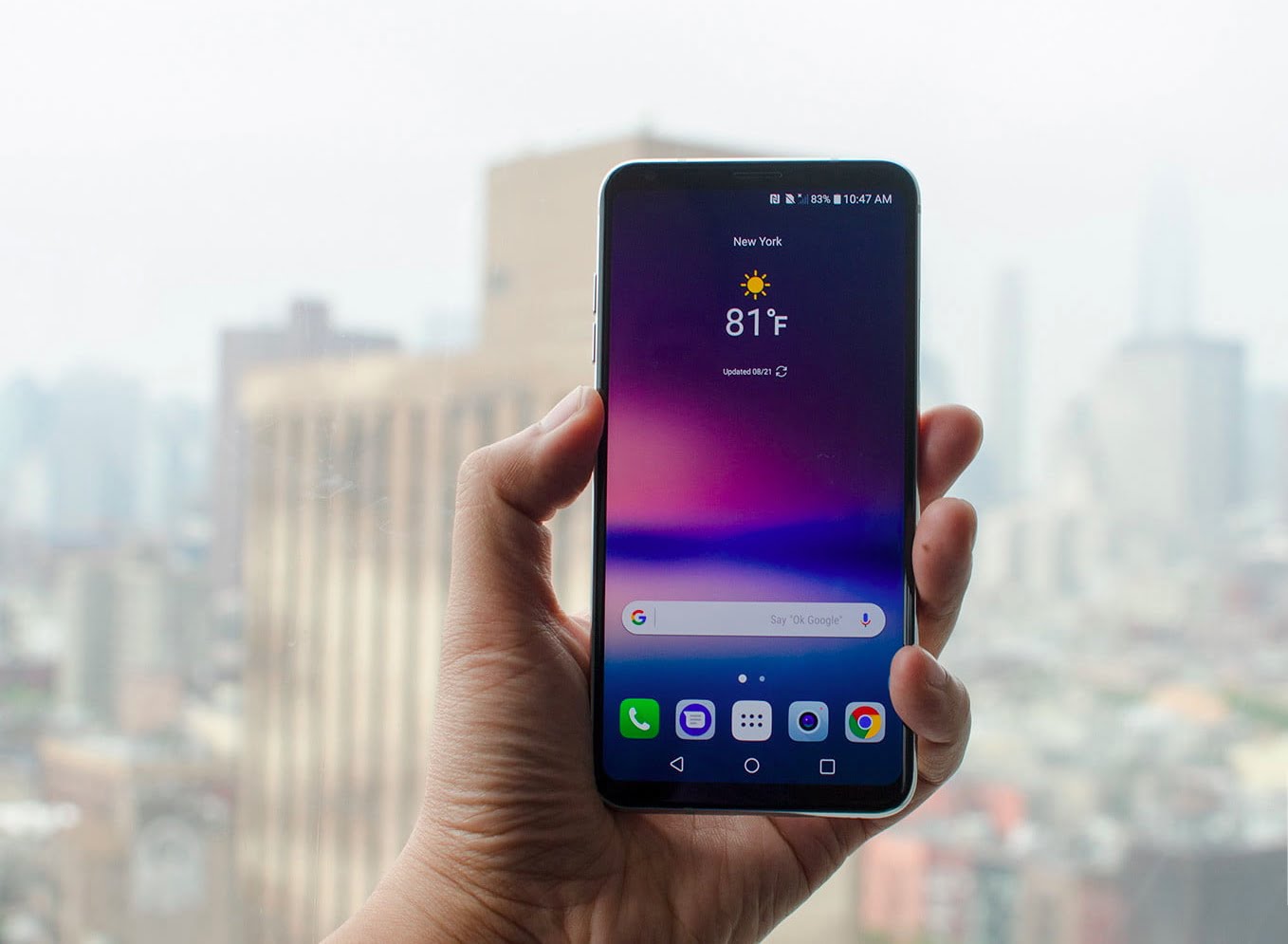 Google, too, didn't lag far behind and jumped into the foray with its flagship Google Pixel 2 XL in no time. Suddenly, bezel less smartphones with 18:9 displays became popular.
Thus, in 2018 it is safe to say that 18:9 aspect ratio displays are here to stay. Why? For starters, they make look smartphones more long and less wide. Perhaps, in the same vein, it would be prudent to say that days of smartphones with 16:9 displays are on their way out, albeit slowly.
However, there are only a handful smartphones on the market that can be listed in a compilation of the best bezel less smartphones with 18:9 displays. Fret not, we have compiled a list for you based on those lines with all the finest bezel less phones till date that are both flagship as well as budget phones.
7 Best Bezel Less Smartphones with 18:9 Displays in 2018
Amid much fanfare, Google unleashed its 2nd Generation of smartphones i.e. the Google Pixel 2 & 2 XL in late 2017. Albeit, only Pixel 2 XL comes with the new 18:9 display.
Powered by a Snapdragon 835 processor and 4GB RAM, the Google Pixel 2 XL is a solid smartphone that runs Android 8 Oreo out-of-the-box. It boasts a brand new squeeze feature that allows users to start any app with just a mere squeeze. Not to mention it is a great multimedia device thanks to front firing stereo speakers.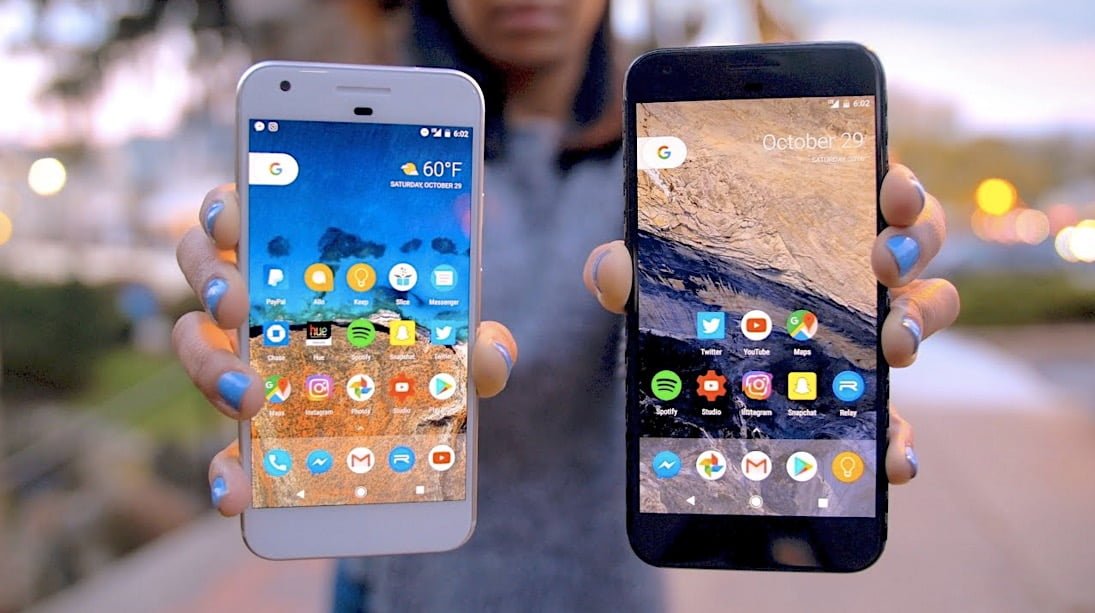 Although comprising of just a single rear camera, the Google Pixel 2 XL camera is still better than any other smartphone on this list.
This is possible due to an advanced software that allows users to snap portrait photos on front camera (software & AI) and rear camera (dual-pixels). If you are a hardcore Android phone lover you will absolutely be in awe with it.

2) OnePlus 5T
As an able successor to OnePlus 5, OnePlus 5T stays true to its novelty factor and packs all the gusto of OnePlus 5 but with a bigger 6-inch fully optic AMOLED 18:9 display, a formidable low light secondary camera, and some more perks.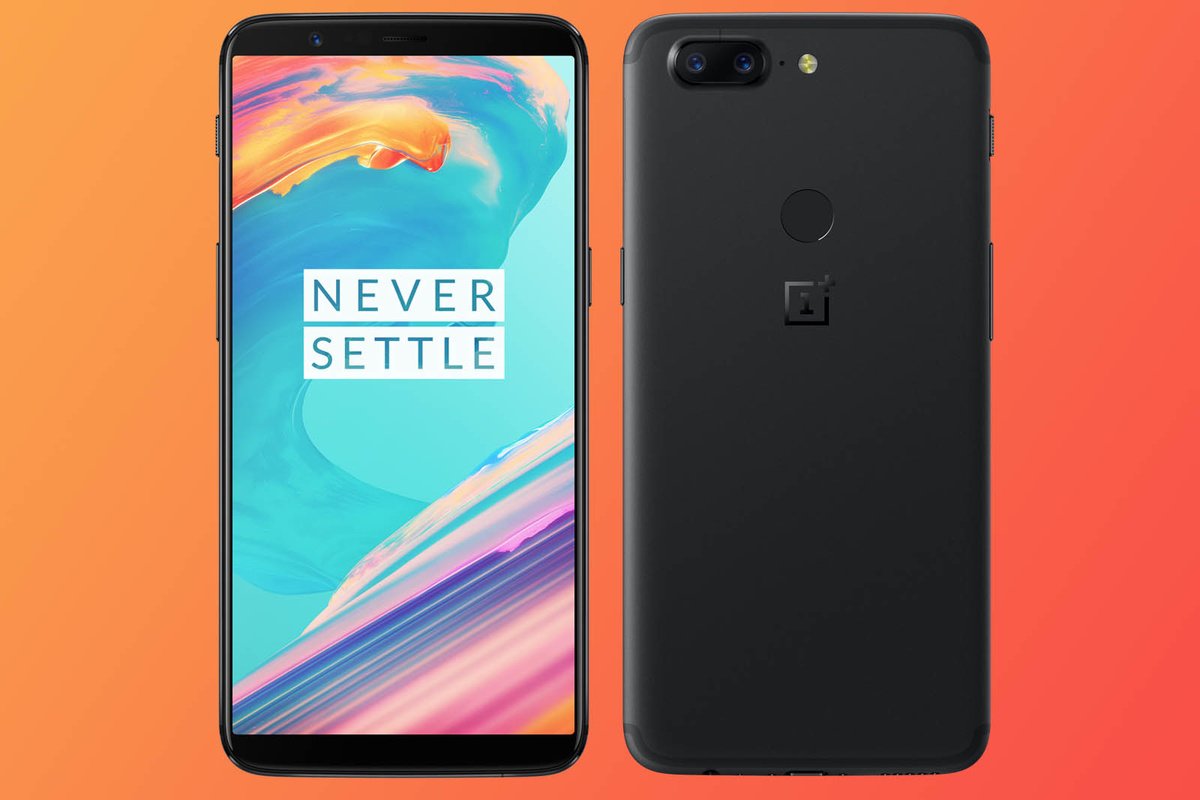 Similar to the Google Pixel 2 smartphones, the OnePlus 5T packs Qualcomm's SnapDragon 835 SoC coupled with 6/8 gigs of RAM. This beastly Chinese smartphone is a steal in the mid-range budget. It is due to these factors that the OnePlus 5T is ranked amongst some of the best bezel less smartphones in the world right now.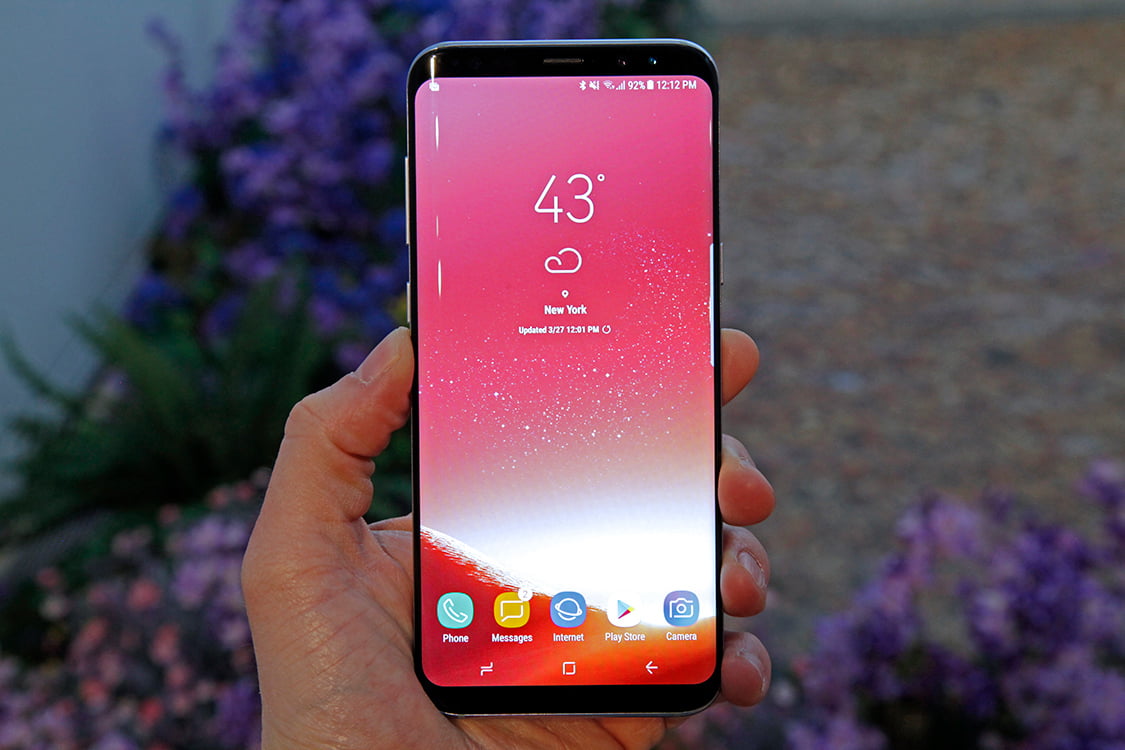 If you are someone who is comfortable using a smartphone without a dual camera setup and an S-Pen, then you could choose Samsung Galaxy S8+ or S8 any time of the day. But, that's not what makes this phone special.
It is the bezel less nature of this smartphone coupled with a quirky 18:9 display that steals the show, quite literally. It also helps that there is no such noticeable difference between the Galaxy S8 and S8 Plus.

4) LG V30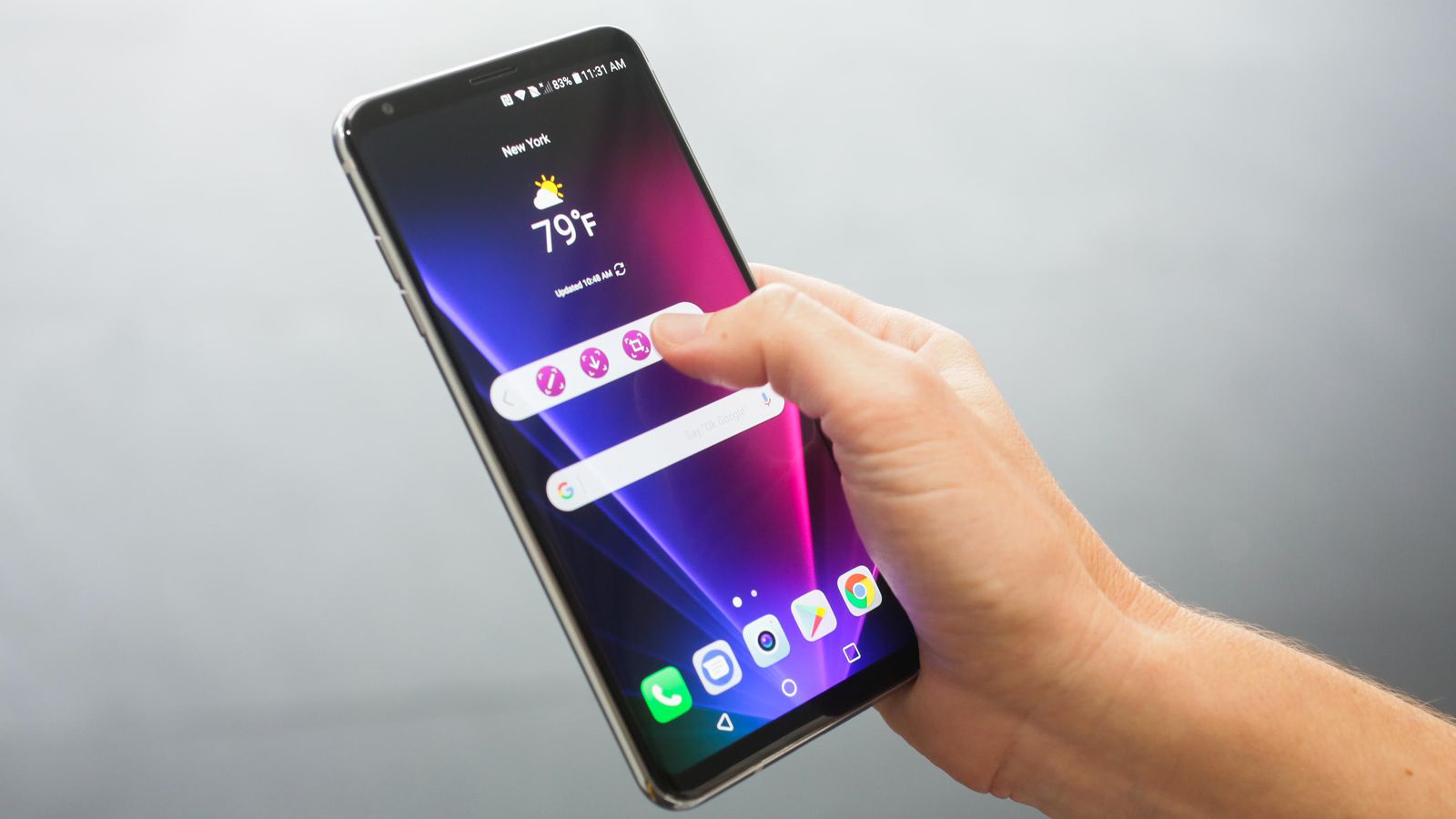 This LG flagship smartphone rocked the market in mid 2017 after the successful adaptation of the new aspect ratio. The LG V30 is bolstered by a SnapDragon 835 processor with 4GB RAM that propels it to carry the tag of one of the best bezel less smartphones on the market.
It was with this phone that LG for the first time ever unveiled P-OLED display technology, and I must admit, it is truly amazing. What makes this phone a notch above its ilk is the rear camera setup that is different from any other smartphone manufacturer at present.
Moreover, the primary camera has a f/1.6 aperture with a glass lens (a sensor unique only to LG at the moment). This camera is capable of taking breathtaking photos ably assisted by a secondary wide-angle camera that creates a dramatic visual effect by seamlessly capturing landscapes.
The camera app of LG V30 is one of the best in any smartphone since it can shoot videos in the RAW LOG format and allows lots of customisation. These camera features make this phone a dream come true for every video enthusiast.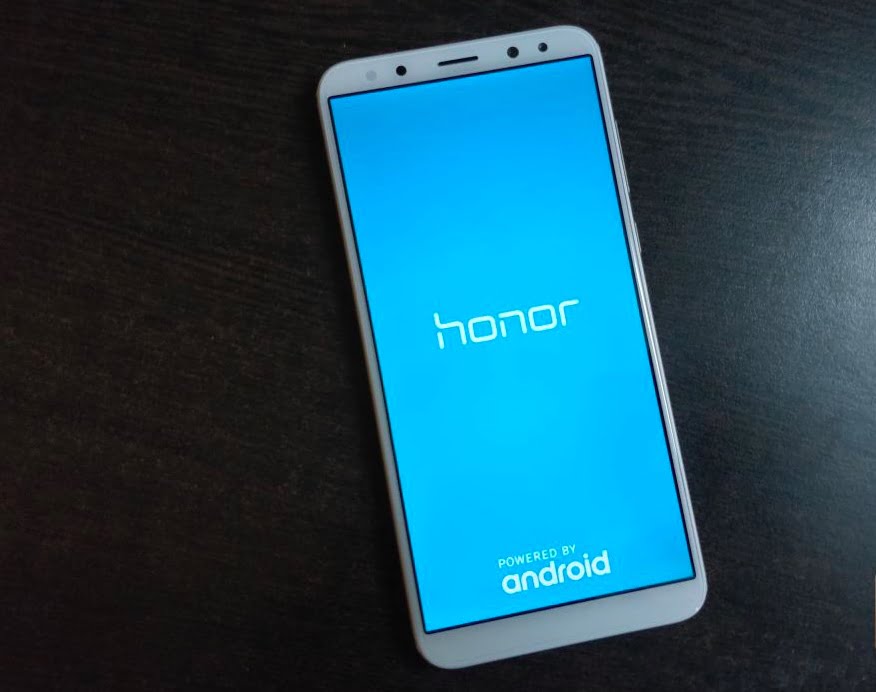 Powered up by its very own Kirin 659 processor, Huawei Honor 9i is an amazing smartphone that comes loaded with 4GB worth of RAM. Thanks to the 2.5D glass and rounded design, the display feels smooth and immersive. It also comes with a full HD+ screen resolution.
However, this smartphone features a rather bizarre kind of dual camera setup both on the front as well as on the rear. Whilst the primary camera captures the image, the secondary camera sensor is used to get depth information from the surroundings and capture more details. The resultant image is combined and produced using the phone's software.

SEE ALSO: Best Paid Apps for iPhone
6) Oppo F5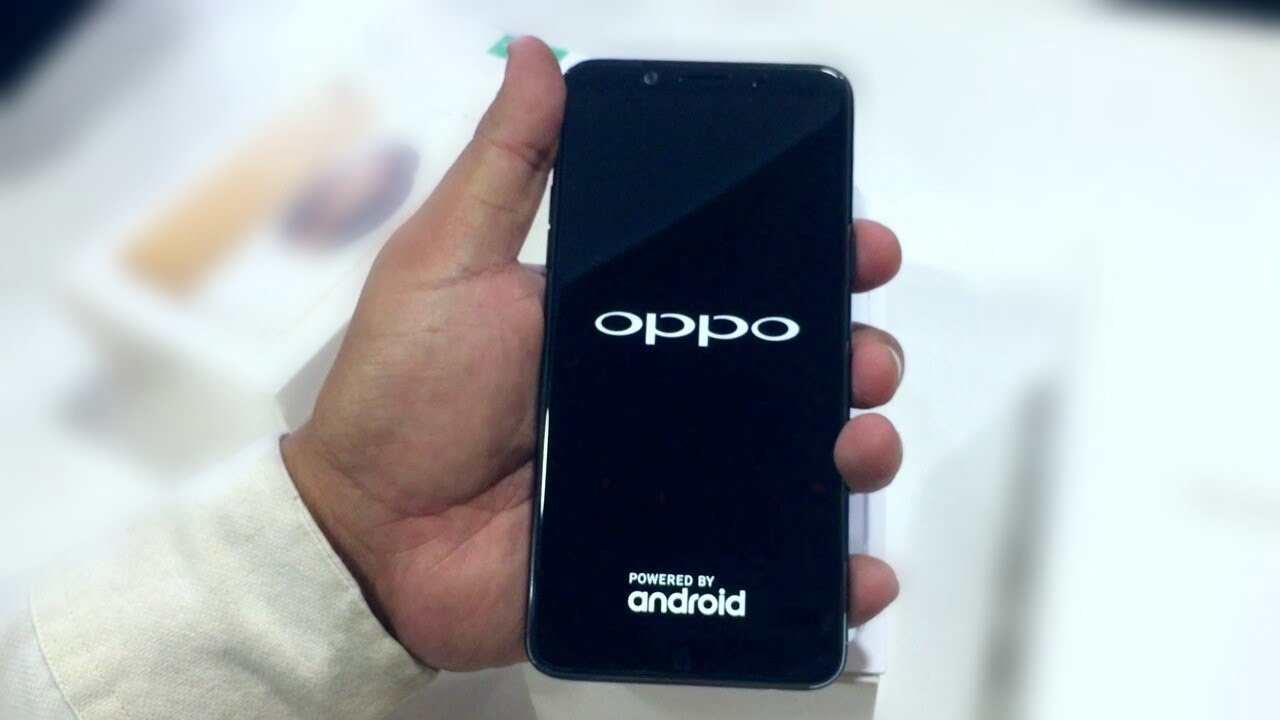 Chinese smartphone maker, Oppo also jumped into the 18:9 aspect ratio display arena with the Oppo F5. Compared to other devices, the real USP of this phone lies in its AI beauty technology that assists users in taking beautiful selfies.
Moreover, contrary to most smartphones on our list the screen resolution of Oppo F5 is Full HD+ and not Quad HD+. Plus, there is an absence of USB type C port, which means the Oppo F5 comes with a traditional micro USB charging port. However, this smartphone still remains a hefty contender on our best bezel less smartphones list.

SEE ALSO: 7 Amazing Android phone trends to watch out for in 2018
7) LG G6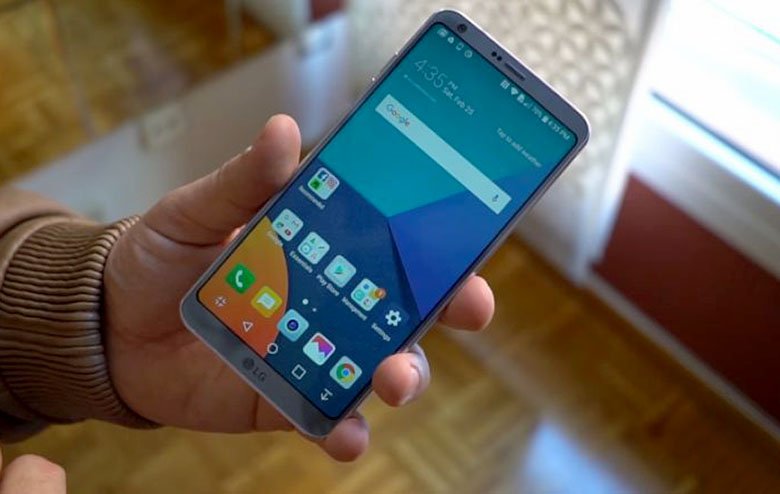 The majestic LG G6 was perhaps the first device in early 2017 to feature a 18:9 display. It's now been a year already, but this device still holds its own against newer phones on our list. It is also worth mentioning that the LG G6 underwent a price drop sometime back.
The G6 comes loaded with all the bells and whistles plus it is quite sturdy and definitely recommended if you are searching for a brilliant device in the mid-price range.
There are certain downsides though such as: in spite of having 4GB RAM, the G6 is powered by a slightly older processor in the form of the SnapDragon 821. However, it features a similar camera setup as the LG V30.

So, that was our list of the best bezel less smartphones with 18:9 displays. If we missed out on any device that sports the futuristic display do let us you know. We would gladly add it to our list.
SEE ALSO: Best Ways to Boost iPhone Battery Life